What is REAL healthy Chinese food?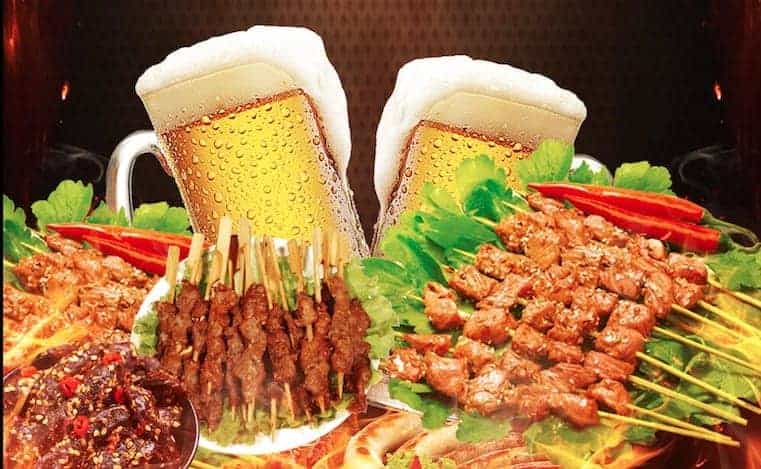 Why is Chinese food so addictive?
Chinese cuisine is known for its aroma, appearance, meaning, taste, and color. Because of its various regions of origin, each cuisine has its own taste, aroma, and way of preparation and presentation. Each boasts its own specialties and styles. The 8 cuisines are Zhejiang, Szechuan, Shandon, Jiangsu, Hunan, Fujian, Cantonese, and Anhui. Some of them are famous for their seafood specialties, some on spicy flavors, some on styles of cooking, and so much more.
Furthermore, what makes the Chinese cuisine special is that its preparation is influenced by two of the greatest Chinese philosophies namely Taoism and Confucianism wherein longevity and health are promoted by the Taoism and serving bite-sized pieces of the food is promoted by the latter philosophy.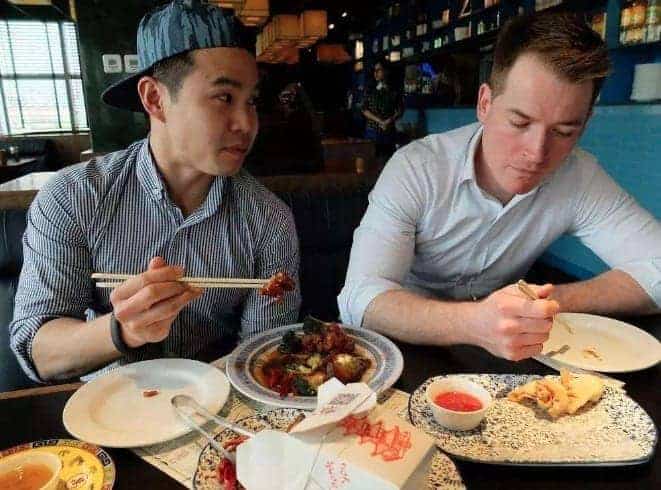 Why do people consider Chinese food unhealthy?
This notion may have steamed up from the various Chinese restaurants that have been established in recent years that somehow strayed from the original recipes and ways of preparation to make their own Chinese dishes. Because of these and the modern ingredients that are used, such as processed ingredients and chemically made spices, the Chinese foods are now having a bad reputation. Add to this are the advancements of technology and the way the attitude of people change contributes to this reputation.
People nowadays can easily bad mouth anything on social media and fake news, and then the words go out. Besides that, some restaurants are too focused on gaining income so forgot the principles of their food and the safety and health of their consumers, leaving their workplaces untidy and dirty, for example, which is not so pleasing in the eyes and makes you wonder the quality of the foods they offer.
The truth of unhealthy Chinese food
Many people, especially Americans, love to order from Chinese fast foods and restaurants for takeout, especially if they are too tired or busy to make their own meals. These are one example of unhealthy Chinese foods. Restaurants quickly make these foods to accommodate is fast demands of customers, so they pack it with unhealthy condiments, seasonings, or ingredients that are chemically altered or processed instead of using authentic and naturally grown ingredients that are traditionally used.
Moreover, their diversion from the original way of cooking to establish and make their own name and the increasing prices of ingredients contributed to these. So, for example, instead of using brown rice which is healthier, they now use white rice which is cheaper.
Deep-frying and the sauces are unhealthy. Fast food uses too much salt and artificial flavoring bad for health. The noodles used are also now processed instead of how they were handmade thousands of years ago.
What is healthy Chinese food?
However, there are still some Chinese restaurants that stayed true to the roots of their traditional cuisines. And if you're lucky enough, you can enjoy and savor healthy Chinese foods.
We have already established that traditional Chinese food is healthy. It is composed of soy foods, stir-fries that are composed of small pieces of fish or meat, and lots of vegetables. Also, lean protein sources such as tofu, fish, skinless chicken breast, and shrimp are also a healthy example. Also baked and steamed foods are way healthier than deep-fried. Consider ordering broiled, boiled, or steamed Chinese food the next time you want Chinese, better yet, making your own at home.
The most healthy Chinese cuisine – steamed Chinese food
Chinese cuisine has 3 basic techniques of cooking and one of them is steaming. Steam Chinese food is good because the flavor, texture, color, and fiber of the food, such as vegetables, are conserved. This makes the method a healthier choice to use. Also, steaming is so easy that you can effortlessly do it at home instead of ordering Chinese takeout that can be unhealthy.
Steamed Chinese foods are quick, simple, and have a texture that is always tender. If you love to cook at home, you will be surprised to discover a variety of steamed Chinese foods you can definitely try. Besides that, there are various things of foods you can steam so you are free to explore and make at home.
What makes steamed Chinese food healthy?
Nutrients and health benefits
The qualities of food, especially vegetables, are preserved when steaming. Also, vitamins B and C are preserved along with zinc, phosphorus, and potassium. Aside from that, the cancer-fighting compounds in the vegetables when steamed. Finally, for those Chinese steamed recipes that contain meats such as fish and chicken, the steam gets rids of the fats of these meats which makes it lower in both cholesterol and calories.
Original ingredient taste
We can taste the original and fresh taste of steamed Chinese food through steaming. Since the original flavors of the ingredients used in a Chinese recipe are sealed, you can definitely taste the freshness of them once eaten. It seems like you can still taste the ocean from the seafood and the raindrops that watered the vegetables when raining. That is how authentic and healthy steaming Chinese foods can be. So if you rather prefer that and have found a good choice of fresh ingredients, you can definitely try steaming and making your favorite Chinese recipes at home.
The best lose weight diet
Regarding weight loss, steamed Chinese foods are also a great contributor since it preserves the natural flavors and nutrients of the foods that beneficial to our body. Also, when you steam foods, you may not need to use seasonings and foods to have a tastier meal.
Chinese Steamed Recipes
So, for those of you ladies who love Chinese and want to try making steamed Chinese foods at home, these recipes are for you to try on.
7 Steamed Vegetables Recipes
5 Steamed Seafood Recipes
10 Steamed Recipes for Meat Lovers
Wrapping It Up
With these wide varieties of foods to choose from and their enticing taste and characteristics, it is no wonder that many people love and enjoys eating Chinese foods. Chinese restaurants have emerged in various places all around the world and different styles and variations of the cuisine have already experimented and appreciated. So why people nowadays think Chinese foods are unhealthy when it is established on the philosophy of being healthy? You got your answer.
Rate This Article