Best Lao Gan Ma Sauce Taste Reviews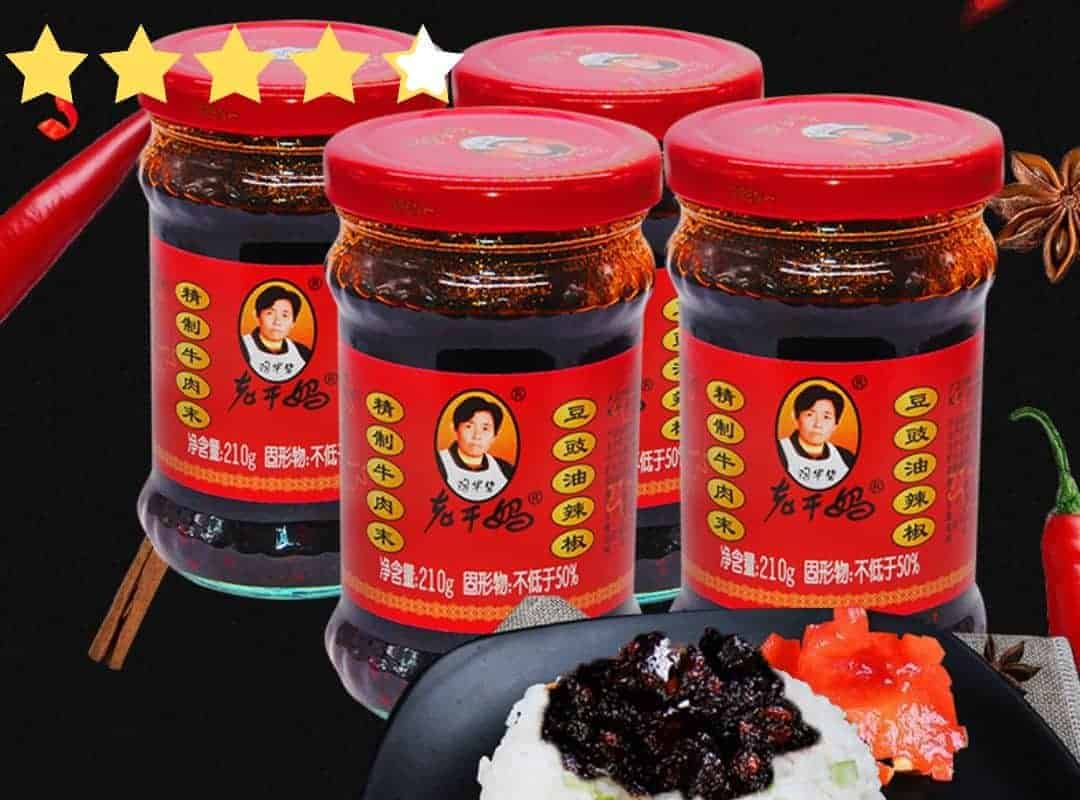 Why Do We like Lao Gan Ma Sauce?
Imagine Chinese food without sauces! Isn't it hard to even think about it? Sauces have been an integral part of Chinese food and now. And Asian foods have become so popular all over the world, we see food lovers experimenting with various ingredients, textures, and colors. Just like the increasing number of sauce lovers, manufacturers are also multiplying in number to savor the taste buds of innovative taste seekers.
To find a unique taste that relishes your tempting buds is not just your luck but an entrepreneur's strive to give the best sauces. Lao Gan Ma has been one of the leading sauce manufacturers and some of their products are here for reviews. Let us go through some of them.
#1 Lao Gan Ma Spicy Chili Sauce
Love that hot and spicy taste that emits out smoke from ears? Then, this delightful one is just for you. Lao Ga Ma chili sauce has all the ingredients in perfect combination. It adds a lot of flavors to the dishes and lingers the taste for a long time. The main ingredients included are chilies, onion, garlic, fermented soy seeds, and peanuts each of which has a unique taste. This way the taste is balanced with spicy taste from Chili and garlic to mild taste from Soy and Peanuts. While the small units of spices make great taste, the nuts take care of giving FULL feeling to the stomach. If you are allergic to peanuts, then by avoiding this sauce as that is one of the main ingredients.
The taste of the sauce is so tempting that you will deny eating dishes without this one. You can eat it with any dish like noodles, fried rice or any other world dishes. Whatever may be the cuisine, the sauce fits the item aptly and for you as a great foodie, this sauce is a must-try.
#2 Lao Gan Black Bean Sauce
If you are fond of umami flavors and the difference in taste that it brings out to your palate, then Lao Gan Black Bean sauce is worth a try. The main ingredient in this sauce is green chilies and soybean. Green chilies are roasted to give you rich aromatic flavor and soybeans preserved in Soya bean oil gives mild sticky texture to the sauce. Both put together to form a great combo of flavor and aroma while giving it a natural spicy delight.
This is a sure destination for you if you want that flavorful and perfectly blended spicy ingredients well mixed for an aromatic sausage. Use it for dumplings or stir-fries or as a side dish for noodles and samosa. Apart from snack items, it can also be used as main course like gravies and chicken curries.
Some users have also posted online saying that they have used it for boiled eggs and fried rice. Its flexibility of adapting to any dish has made it a hot favorite among customers. Many of the reviews that went online about its variations in combinations has got a 4-star rating.
#3 Fried Chili Oil Sauce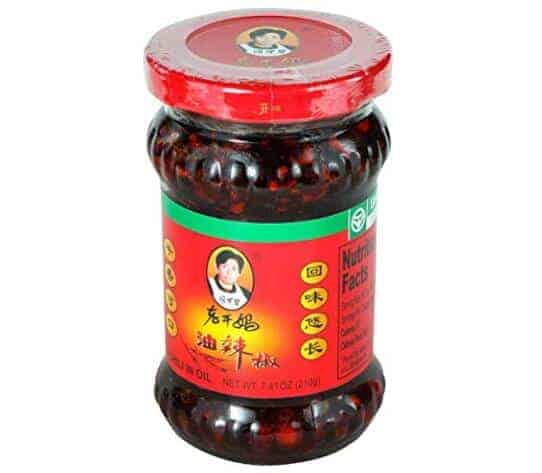 This is a typical fried chili variety which can be used in almost anything. It gives such a taste to the food that a dish without it almost tastes bland. This one consists of lots of oil when compared to others and chilies are also fried to give it different taste to the dishes. During prep, the chilies are nicely fried and finally packed to retain its fried texture. It is famous as it is an anytime go sauce with anything.
#4 Lao Gan Ma Spicy Three Mixed La San Ding
The ingredient trio through which this sauce is made up of is a unique combination of spice and hot texture. With mustard, chili, and spice, this sauce is a different one who wants to give a try to various tastes. The color, texture, and aroma are so eye-appealing and attracts instant attention. Don't worry of the mild bitter taste of Mustard, it is dominated by spices and gives the sauce a taste that is one of its kind. A gulp into the mouth with your favorite snack and you are sure to get mesmerized in its taste. Have it with anything particularly with stir-fries or seasonings.
#5 Chili Mushroom Sauce
The spicy treat is retained in its sauce with the difference of Mushroom added to it. Mushrooms are an important part of some Asian cuisines and also bring in peculiar flavor and taste to the dish. It can be used with anything as Mushrooms are a necessary part of the main menu. The aromatic sauce is also rich in texture and taste. Use it for stir-fries, noodles and soups and you are sure of experiencing a new world of yummy food. The thin, crisp pieces of Mushroom dipped in a lot of oil give it excellent taste and the flavored sauce made of chilies and pieces is hot and spicy.
#6 Lao Gan Ma Hot Pot Spice Soup Base
This is yet another one from Lao Ga Ma. The spicy soup base has all-natural ingredients of garlic, various spices, and cornflour. All of them form a great base for a spicy and tasty soup. Just add a few veggies of your choice and that's it. Your favorite, flavorful soup is ready to lure your taste buds.
Lao Ga Ma is known for its various sauces, pickles and soup bases. Each of them complements the other and bring a class of taste and richness to your dining table. The experience with food that you gain from is inexpressive in words. It just has to be relished. Out of all the products reviewed, each sauce seems to be having its own unique taste and the preference seriously depends on personal choice.
Be it the softness of Mushrooms or the crispness of fried chilies, it has to be experienced first and the choice of the dish with which they are had also becomes a deciding factor. One sauce may go well with a specific dish while others may not.
Where to buy Lao Gan Ma Sauce?
Lao Gan Ma sauces are sold by Asian market worldwide. Any Chinese Market definitely has these chili sauces. And major shopping platforms also have a variety of Lao Gan Ma sauces.
in stock
2 new from $9.98
as of June 14, 2021 10:17 am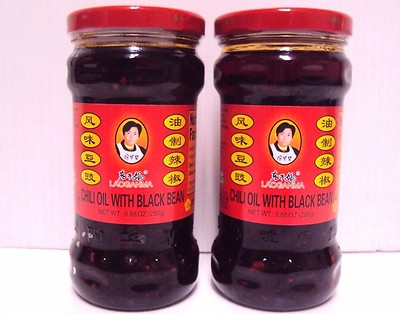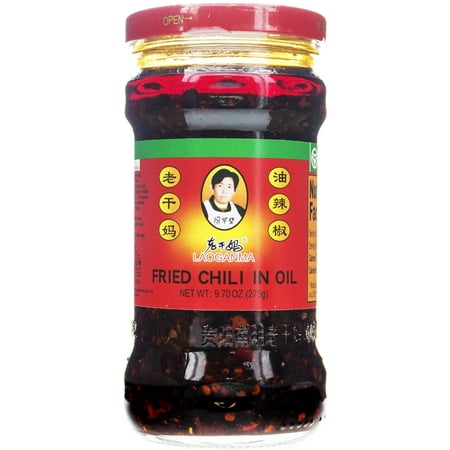 Conclusion
Overall, Lao Ga Ma's sauces are a must-try with your favorite snacks or even main course and which one to be tried should not necessarily matter as you have got lots out there in your nearest grocery shops. If you still have no idea, simply try Lao Gan Ma Spicy Chili Sauce and you will never wrong.
---
Disclosure: We may get an affiliate commission when you purchase products via links on our site. Although we may receive compensation, we only offer our 100% honest reviews, experience, and comments. Learn more.
---
Rate This Article