Chinese Zodiac Dog Horoscope 2022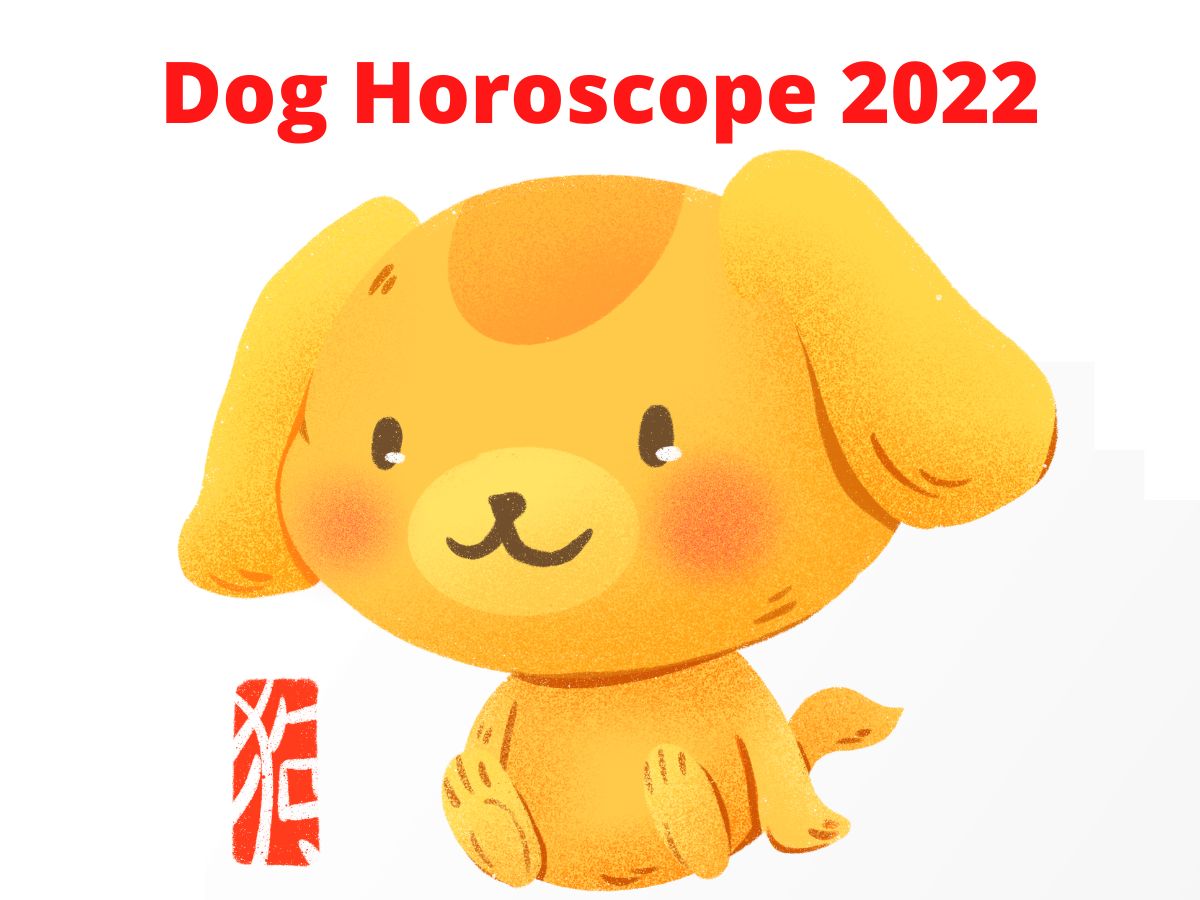 Are you born in the Chinese zodiac dog? If so, you might have experienced many ups and downs in 2021. Now, you will be interested in knowing dog horoscope 2022 to know whether you will be relieved of the ups and downs cycle. The relieving thing for you is that you will get a chance to enjoy much-improved luck in 2022. You will experience an improvement in your career and your boss will spot your achievements at work. What will each month in 2022 bring you? Let us find out here:
Monthly Predictions for 2022 For Chinese Zodiac Dog Sign
The First Month
From February 1 to March 2 in 2022, you will have a great improvement in your career fortune. As long as you are down-to-earth and work hard, you can easily perform well on big projects. You will get appreciation from your boss. Your career and wealth path in this month will be smooth and you will get help from noble people. There are chances that you will get salary improvement or written appreciation for your performance at work.
The Second Month
Between 3rd March and 31st March 2022, the Chinese zodiac dog-born people can expect good wealth and fortune. You might get additional returns from your investments. But, it is better to keep away from investments with high risk. In your career, you might get some opportunities to take part in a few projects. Try to give your best at work and bring benefits to your employer. In turn, you will get the right appreciation.
The Third Month
According to Dog Horoscope 2022 for this month, you might face some obstacles and difficulties at work. It is better to be prepared to handle them properly so that you can safeguard yourself from being punished. Stay calm in any situation and particularly in worse situations. Your love relationship will be stable this month. But, if you are impulsive, there are chances of conflicts with your partner.
The Fourth Month
This is the time to spend more time with your family at home. It is better to feel happy by letting your partner shine this month. You can get money from unexpected sources. But, to match the unexpected income, you might get unnecessary expenses as well. There are chances of some unexpected changes in your career path this month.
The Fifth Month
This will be a lucky month for those born in the Chinese zodiac dog sign. Singles would get a chance to meet their ideal partner and develop a good bonding relationship. For those married, there are chances of emotional fluctuations this month. It is better to take steps to strengthen your love and avoid doing things that can hurt your partner.
The Sixth Month
Dogs can expect instability in fortune this month. In this month, what seems to be a smooth growth in your career can come concealed with turbulence. You might feel like everything goes on smoothly. But, you might face some hardships from unexpected sources. Your relationship with your partner can also be a big challenge this month.
The Seventh Month
This month, you should avoid being in bad temper. At work, you might have conflicts with your managers and even you can face such conflicts in your family. Before conflicts bring big harm, it is better to take action to adjust them. Even though you will earn more this month, you will spend a lot on unnecessary things.
The Eighth Month
This month will be a month of growth. You will have a lot of financial sharing with your partner as well. This month, you can do something unique to have fun with your family and particularly your spouse.
The Ninth Month
This time of the year will be suitable for planning your business trips if you are an entrepreneur. But, if you have booked your flight or train for a trip, make sure to start early so that you can avoid missing them. Also, when traveling make sure to take proper care of your belongings.
The Tenth Month
The financial investments that you made in the past will bring you the best returns this month. This will be a lucky month for you. Single female dogs might get a chance to find an ideal partner this month accordingly to dog horoscope 2022. They can grab the opportunity to get into a relationship this month.
The Eleventh Month
The possibilities of conflicts with co-workers and obstacles will be more this month. Even, there are chances of cold wars with brothers and friends this month. It is better to control your eagerness to spend more this month. Do not be in a hurry to start a dating relationship this month. It is better to learn entirely about the person before dating. This rule applies both to male and female dogs.
The Twelfth Month
This is a positive month for you to a certain extent. Yes, you will get a chance to have some fun with your family. But, do not forget your job at the same time. You might get an offer from your past employer. It is better to think twice before accepting or rejecting it.
Career in 2022 for Dogs
For business owners, this year of water tiger will be a year of stability. Also, individuals embarking on their professional journey can expect a good start in 2022. You will stay dedicated to any tasks assigned to you at work. Business people might face some financial difficulties in 2022. But, they should stay patient and pass through the tough time with calmness. When the year reaches Autumn, there will be positive changes.
Love and Relationship
For those born in the Chinese zodiac dog sign, the year 2022, will bring better stability in relationships. Single dogs might get a chance to meet their life partner this year. Also, married people in this sign might disappoint their partners by focusing more on work. To avoid issues, it is better to consider the needs of your better half.
Wealth in 2022 for Dogs
You will manage financial issues this year with your determination according to dog horoscope 2022. You will spot new strategies to manage your expenses with income. This year is good for expanding your horizons and turning your dreams into reality. You might get some promotions, benefits and perks, which will contribute to a wealthy life this year.
Health in 2022 for Dogs
Because of your work/business schedule, you are more likely to overlook your health this year. Your health can be a major concern for you this year. But, the concern will last only for a short period. To avoid major health issues, keep an eye on your health and take your doctor's advice as and when your body demands it. Do not overlook.
Conclusion
Overall, Chinese zodiac dog sign people will experience both ups and downs in 2022!
---
Rate This Article