Cinnamon Taste Reviews and Guides
Secret Behind Chinese Cuisine
Chinese cuisine perfectly reflects the balance of spices and fresh ingredients in every dish. The Chinese chefs know very well the art of balancing. Every authentic dish has a balanced flavor of sweet and sour, cold and hot, spicy and pungent. The secret behind it is the use of in-season foods, local on-hand ingredients. Therefore, every geographic region has its specialties. Every dish is seasoned with the right spices. A wonderfully aromatic and flavorful spice that is mostly used in Chinese cuisine is Cinnamon. Variety of dishes gets its flavor from cinnamon. The five-spice powder completes an exotic Chinese dish. And, the crucial ingredient of this spice mix is cinnamon.
Why Chinese love cinnamon?
Every Chinese kitchen has this ingredient either in grounded, powder or curl of barks. Because it goes in every dish and thus you can smell this flavorful and aromatic spice in every kitchen of China. This freshly aromatic spice makes an apple pie, pumpkin spice latte, or almost all dishes not only smell good but also taste good.
Since ancient times, this spice is the king of all spices and is the fate of the nation. It got a great fragrance, medicinal properties, and health benefits. Therefore, despite it was a popular spice in Europe and was a great demand in Europe, Chinese cinnamon is more popular in the world. Chinese loves this spice so much that they use it to flavor pastries, loaves of bread, candy, meat dishes, desserts, and even drinks. A small curl of bark or a pinch of ground powder can bring magic in every dish. Did you ever taste it? Not yet then must do it because it taste great when added to even a simple recipe.
What does Cinnamon taste like?
Why Chinese dishes taste great? The real secret is this woody spice. Cinnamon does not come from fruit or seed. It comes from the bark of the tree. However, it does not taste like plain barks of another tree. The taste is different and complex. So, is it sweet or spicy?
Although cinnamon is used in a variety of sweet dishes, it is not sweet. Moreover, it is put in the spice category but it doesn't taste hot or spicy like chilies or peppers. So, it is neither sweet nor hot or bitter like vanilla.
It has a pleasant taste that compliments sweet dishes like pastries, cake, and candy well. Its pungent and hot aromatic flavor makes it an essential ingredient of savory dishes. Although it's unusual it changes the taste of curries and makes them smells good.
Cassia vs Chinese Cinnamon vs Ceylon Cinnamon
But, one most important fact to know about it is that not all types of cinnamon are equal. So, if you want to cook exotic dishes then learn about cinnamon varieties.
The cassia or true cinnamon, however, is spicy and have a strong flavor. Ceylon cinnamon is on the other part is more aromatic, less dense and light brown. It does not bring a strong flavor to the dishes because when you cook it, most of its flavor gets lost.
Cassia- korintje cassia is not true cinnamon. It is mellow and sweet and the one you get in the store is B and C grade which taste bitter. The good quality tastes a bit citrus so taste it before you use it for cooking.
Chinese cinnamon- it is spicier and stronger because it is processed differently.
Ceylon cinnamon- it has most floral notes and is sweet.
Ground vs Sticks
Full cracked sticks are best when used for liquids. The ground form is better when you want to give full spicy punch to the dishes. The good part is that you can define how fine powder you need. You can grind it coarse or fine depending upon your need.
Cinnamon Tips and Guides
You can use the sticks or quills or powdered form. The intensity of flavor depends on which form you use. The powdered form should be used before cooking your dish or baking a cake. This way, the aroma, and flavor will not get lost. The cinnamon stick is good for drinks and beverages. It does not overdo or outdo the other flavors. Hot chocolate, latter or mocha tastes great when ground powder of cinnamon is sprinkled on the top.
It is a very versatile spice so there are more ways to use it to make your dishes delicious.
Garnish baked fruits or vegetables with cinnamon powder.
It gives warm fall feeling when added to apple cider.
A teaspoon of it makes hot or cold cereal delicious.
One or two teaspoons will spice up your flavor for the pancake.
It blends well with the smoothie.
Add cinnamon with your secret spice mix and give a unique flavor to meat dishes.
Add a pinch to your coffee or teacup.
Cinnamon Recipes
In Chinese cuisine, cinnamon is widely used in hot pot, marinade, stir-frying as well as stewing. Only 1 or 2 pieces of cinnamon sticks are enough to bring up the flavour.
Where to buy Cinnamon?
Cinnamons are sold all over the market. Retails and supermarkets have both cinnamon powder and stick products. Here is a list of top online platforms that offer the best cinnamon products.
$6.11
in stock
9 new from $6.11
as of March 25, 2023 7:00 am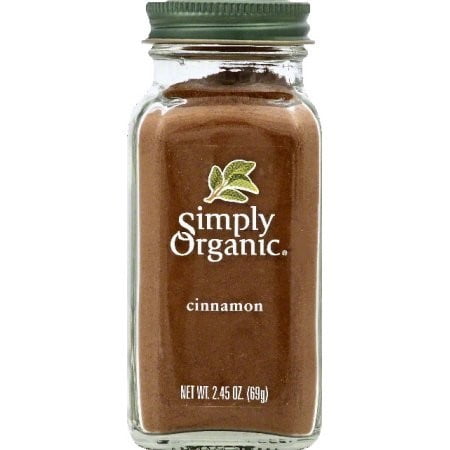 $24.10
in stock
2 new from $24.10
as of March 25, 2023 7:00 am
Is Cinnamon healthy?
Since ancient times, this spice is known for its medical benefits. It can treat medical conditions such as digestive problems, gynecological issues, and even respiratory illness. It has anti-inflammatory effects. Patients who have type 2 diabetes can also enjoy dishes in which cinnamon is used as it does not affect the glucose levels in the blood.
Moreover, it controls the blood glucose and reduces insulin resistance. It is also known for weight loss properties. It improves cognitive function by the normalizing level of neurotransmitter in the brain.
It has properties to prevent and treat cancer by reducing the cells that are responsible for cancer. Cinnamon also possesses components that fight infections caused by bacteria and fungi. Bad breath and tooth decay are also prevented by the use of cinnamon.
Conclusion
Cinnamon is in use for years in Chinese cuisine. This ingredient tastes phenomenal and can bring a different taste to any dish. Cassia, Ceylon and more varieties are available in China to flavor your dishes. Now, you know which cinnamons to use to flavor your dish also try these different ways to give unique flavor as well.
---
Disclosure: We may get an affiliate commission when you purchase products via links on our site. Although we may receive compensation, we only offer our 100% honest reviews, experience, and comments. Learn more.
---
Rate This Article