Codonopsis Pilosula (Dangshen) Reviews and Cooking Guides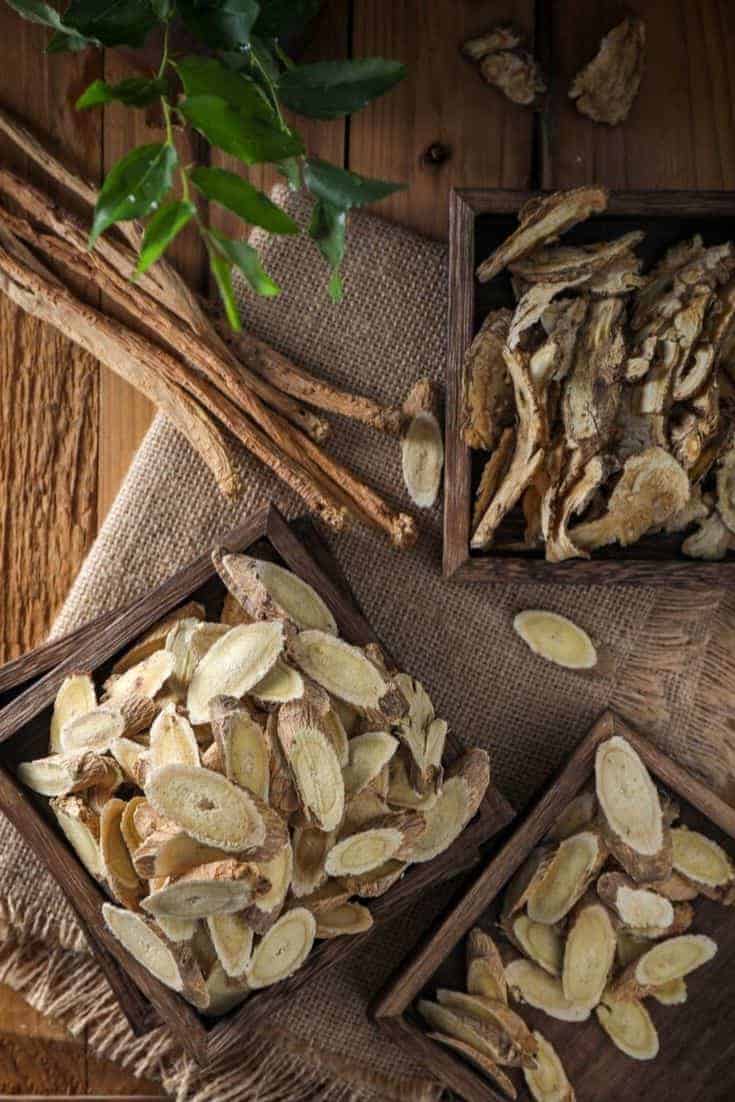 Chinese Medicine and Cuisine
Nowadays, Chinese medicine is gaining intense popularity in different parts of the world. An ingredient used in Chinese Medicine and even in Chinese cuisine is Codonopsis pilosula otherwise called as Dangshen. We have heard that Ginseng that was previously used in Chinese medicine is being used from across the world. With huge health benefits, the thing that prevents some people from getting near Ginseng is its cost. To compensate poor people with the toughness associated with getting Ginseng, herbalists call Codonopsis pilosula as poor man's ginseng.
This plant is a native of East Asia, where it is found growing wild. However, it is commonly cultivated for medicinal use. Once the roots get three years, they are harvested. The tasty roots of this herb are used in soups and other dishes. In addition to being known for its healing properties in Chinese and other parts of the world, it is being used as a food.
Why Do Chinese Love Codonopsis Pilosula(Dangshen)?
Most people show interest to use Codonopsis pilosula in cooking because it is gaining popularity in Western herbalism as well. In the western world, it is regarded as an adaptogenic herb. Adaptogen is a term used for referring to herbs that help users to be more resistant against stress and it also supports the immune system and the adrenal.
People in China love it because, in traditional Chinese medicine, it is referred to as a yin tonic. It means that it not just supports, but also nourishes the yin energy in the human body because of its moistening, cooling, and sweet properties. It is a nourishing root that is generally used as a replacement for ginseng as a chi tonic. It is known to gently increase the innate energy in users.
For all these reasons mentioned above, Codonopsis pilosula is a herb that is most loved not just by people in China, but also from other parts of the world.
What Does Codonopsis Pilosula Taste Like?
Children are generally attracted to sweet and grounding taste and so they will naturally be attracted to the foods in which this herb is added as an ingredient. It is this taste that makes this herb a part of soups and other dishes in China.
In Chinese medicines that should cost less, Codonopsis pilosula is used as a replacement for costly ginseng. The reason is that it has similar effects and taste. Based on the five-element theory in Chinese Medicine, it is stated that the taste of the TCM ingredients plays a major role in determining their action in the human body. In this instance, the sweet ingredient like Codonopsis pilosula tends to reduce the speed of acute reactions and detoxify the body. As the sweet taste of this herb has a tonic effect, it will help with replenishing the blood and the Qi.
As it is a herb, you need not have to think that it will have a bitter taste. The uniqueness of Codonopsis pilosula that makes it part of Chinese dishes and medicine is that this herb has a sweet taste that will stay longer in your taste buds. So, you can confidently use it in your Chinese dishes.
How to use Codonopsis pilosula for Chinese cooking?
It is not that Codonopsis pilosula is used only in traditional Chinese medicine. Most Chinese would be aware of this herb as it is used as an ingredient in many of their dishes. You can use it in steamed dishes and soups. Here are some ways to use the herb and its roots in your favorite dishes.
Fry Without Oil
When you use the herb, you can fry it with a little oil or even you can dry fry in a hot pan. Once fried, the leaves will reduce in quantity and in size and you can just sauté it in your dish. When you use the root, just cut it into very tiny pieces and fry it in some oil and finally add it to your cuisine.
Light Sweet Juice After Boiling or Steaming
After steaming or stewing both root and leaves, the remaining juice has a light sweet taste. Once boiled filter out the water and you now have the option to use the boiled water in your dish. This will add a sweet flavor to your dish along with bringing you the health benefits of the Codonopsis pilosula herb. The juice after steaming Daanshen also has a light sweet taste, which can be used for seasoning.
Soak in Saltwater
The other method to cook the root is to soak and peel the root. Then, you can soak it in salted water to remove any unhealthy toxins that the root might have attracted from the soil. After some time, remove it from the saltwater and then pat dry. Finally, slice the root thinly and add it in any of your favorite dishes.
Multiple Usage
You can also add a few pieces of the root into a pot when cooking rice. You can do in the same manner for cooking broths and soups. Even, you can use the fresh or dry root by letting them nibble on own.
Where to Get Codonopsis Pilosula?
The Asian markets offer many kinds of Codonopsis Pilosula (Dangshen), because it is widely used in Chinese cuisine, especially stewing soup. Since the Codonopsis pilosula is dried, it is easy to be stored. Here are the best Codonopsis pilosula products based on their price and reviews.
out of stock
as of January 23, 2023 11:26 am

Is Codonopsis Pilosula healthy?
Yes, in fact, it is used in Chinese medicine mainly for its health benefits. In addition to acting as an excellent tonic to relieve stress and fatigue, it is known for boosting the immune function. It is also known for its blood-thinning properties. In people with coronary artery disease, platelet aggregation is common to happen. This aggregation can lead to the formation of blood clots, which can potentially lead to a heart attack. To prevent the risk of these issues, regular consumption of Codonopsis pilosula in one form or another is recommended.
Conclusion       
With its sweet taste and its easy cooking methodology and most importantly its magical health benefits, everything makes Codonopsis pilosula an important addition in your daily cooking. You can use the tips given above to cook and add them to any of your favorite dishes.
---
---
Rate This Article