Donkey-Hide Gelatin Taste Reviews And Tips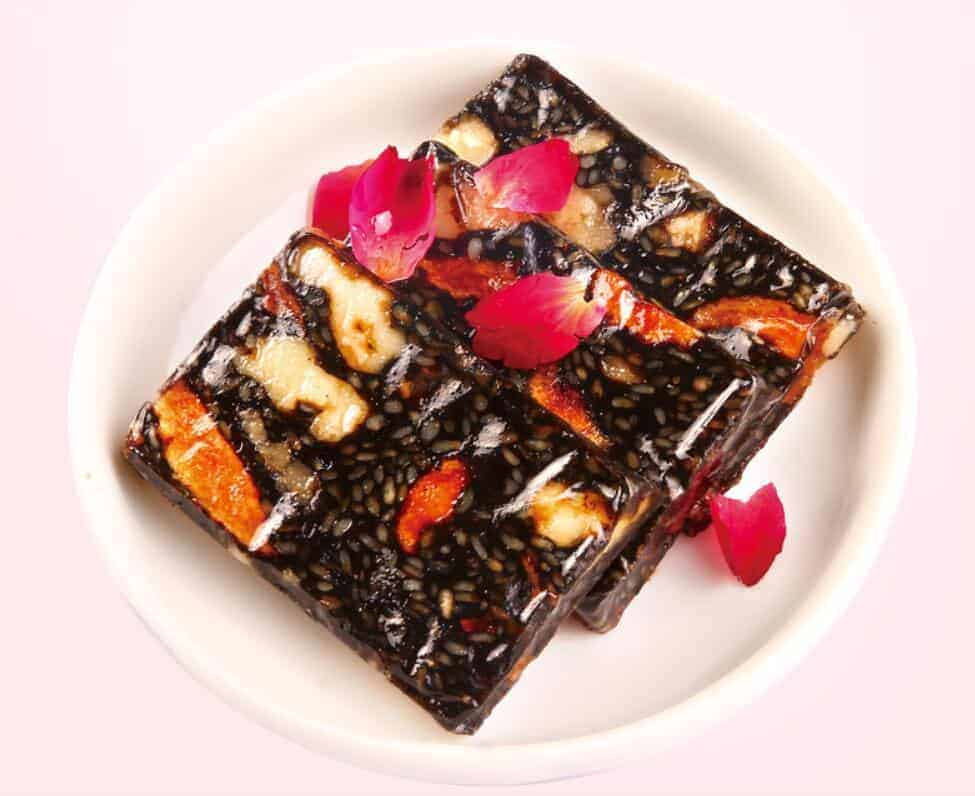 What Is Donkey-hide Gelatin?
Donkey-hide gelatin has been a valuable and prominent part of ancient Chinese traditional medicine. This ancient remedy is called ejiao in Chinese culture, and it is a versatile substance used in cooking, medicine, and manufacturing.
Why Chinese Love Donkey-Hide Gelatin?
Donkey-hide gelatin is mostly used for medicinal purposes, although this sweet-smelling substance is also featured in a lot of Chinese cooking. In Chinese culture, food and medicines are classified into yin and yang based on their function. Ejiao is used in treating yin deficiencies and ailments, mostly because of its "cooling" properties.
You can add donkey-hide gelatin to your meals in powder form or small bits. It is sweet, and it adds a lovely aroma and flavor to your meals. The health benefits and various nutrients you get from this miracle food can help extend your life and keep you healthy.
What Does Donkey-Hide Gelatin Taste Like?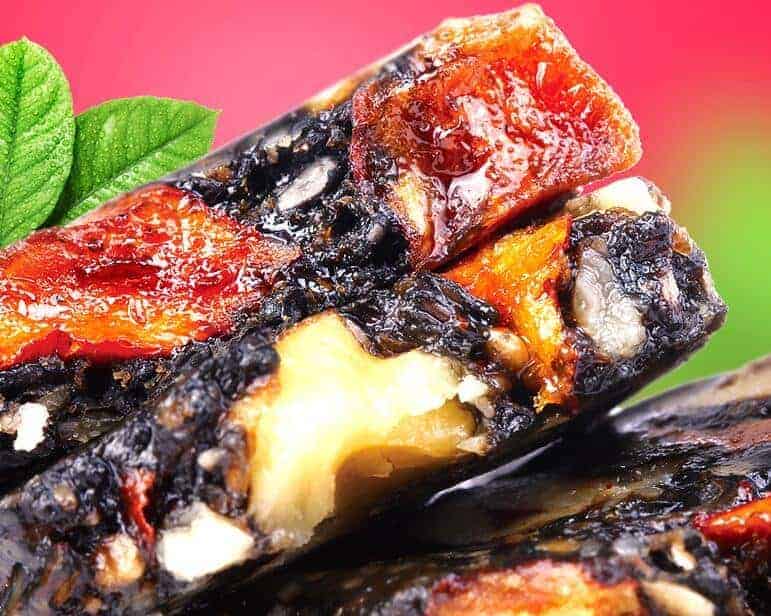 Donkey-hide gelatin is made from donkey skin that is soaked and stewed. The gelatin itself can be dried and used, or ground into powder, especially when it made for medicinal purposes. However, most people instead mix it with the powdered oyster shell to make glue balls that are more palatable for cooking.
These ingredients may sound bizarre, but they are not as bad as they seem. Ejiao is sweet and slightly syrupy. It also has a pleasant aroma, especially when mixed with other herbs.
When using ejiao for cooking, it is usually made into ejiao cake before use. This ejiao cake contains donkey-hide gelatin powder, rock sugar, wolfberry, walnut, almonds, black sesame seeds, and other assorted herbs.
It is a very sweet cake, and you can use it in sauces, baked goods, and soups. While the ejiao cake can be made at home, it is quite challenging to prepare. You can buy some ejiao cake sheets or cubes online and in Asian shops. You can also get the ejiao powder to use in your teas, smoothies, and soups. It is most popular among women because of its anti-aging effects on the skin.
How To Eat Donkey-Hide Gelatin For Better Results?
Due to the sweet taste of this ingredient, it is mostly used in sweet, syrupy dishes. There are several methods of incorporating ejiao into your meals, such as using the gelatin powder or ejiao cake. The ejiao cake tends to add a sweeter and more intense flavor. You can also use the powder in healthy smoothies and drinks.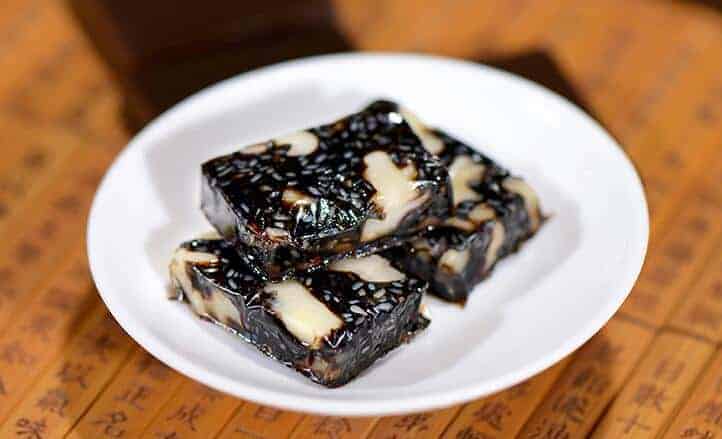 Another best eating method is to make ejiao porridge or ejiao soup, with eggs, red dates, meat, and any other addition. It can be enjoyed as delicious meals, or eaten as remedies. These meals tend to be sweet, with a pleasant aroma.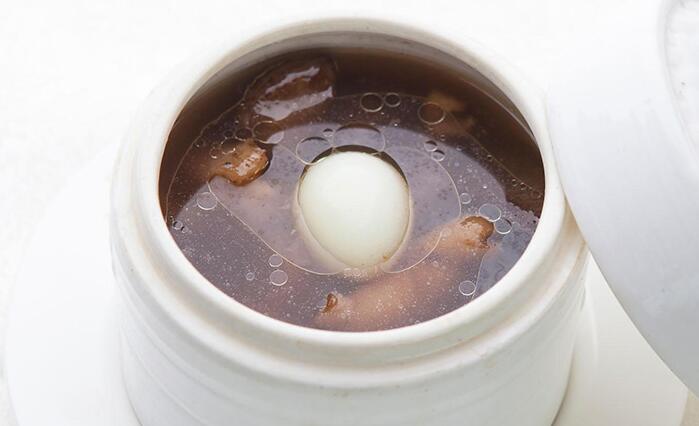 Donkey-hide gelatin is majorly a medical remedy, but it also pairs well with several dishes, both savory and sweet. It is one of the more versatile ingredients present in Chinese cuisine.
Tips For Using Donkey-Hide Gelatin
Take on an empty stomach
Donkey-hide gelatin is best taken on an empty stomach, preferably first thing in the morning. The best way to take it is to get it in cubes and take one or two daily, depending on your needs. The gelatin is most active on a fasting stomach.
Don't take if you have a cold
Donkey-hide gelatin has a cooling effect on the body due to its yin properties. Taking it when you have a cold can lead to complications along the way.
Do not take tea or turnips with ejiao
When taking donkey-hide gelatin for medical reasons, you should avoid tea and turnips. These foods can affect the effectiveness of ejiao.
Don't eat while menstruating
Women are advised to avoid taking donkey-hide gelatin while menstruating because the donkey-hide gelatin can affect the regularity and quality of their periods. Although ejiao is sometimes used to treat irregular menstruation, care should be taken to avoid it while on their periods.
Do not overuse ejiao if you suffer from internal heat
Some people have moderate to extreme internal heat when they ingest donkey-hide gelatin. It is best to avoid it totally if you experience such symptoms.
Cost and Where To Buy Donkey-Hide Gelatin?
In China, Donkey-Hide Gelatin cost 10 to 20 US dollar per 500g. The price can be much higher based on its quality package. If it packed as a gift, it can cost more than 200 US dollar per 500g. The ejiao snacks with small plastic bag often cost much less than well-packaged one. For $10-$15, you can get many small packages of ejiao.
Since donkey-hide gelatin is well-known. It is offered by many online platforms. Here are some of the best ejiao products we found based on reviews and prices.
Is Donkey-Hide Gelatin Healthy?
The primary use of donkey-hide gelatin is in the traditional medicine sector of the Chinese community. Although a lot of the assertions haven't been appropriately confirmed, donkey-hide gelatin contains a lot of nutrients like amino acids, calcium, and sodium.
There have been numerous claims of the various benefits of donkey-hide gelatin. The Chinese have been using this remedy for decades for a wide range of ailments. Some of them include:
1. Skin treatments
Ejiao is known to have anti-aging properties, wrinkle prevention, and removal of spots caused by hyperpigmentation. People also use it to increase skin elasticity, improve skin tone, and generally give the skin a healthy glow. It also promotes blood circulation, giving you a rosy look, strong bones, and teeth.
2. Cancer prevention and treatment
Donkey-hide gelatin has been used for years to prevent and treat different kinds of cancer. It is also used as a supplement for patients going through chemotherapy and other cancer treatments.
3. Infertility and miscarriages
Donkey-hide gelatin has been used to stabilize fetuses in pregnant women, and also to avoid miscarriages in women. Some people also use it to treat irregular periods and infertility.
Conclusion
Donkey-hide gelatin, also known as ejiao, is a popular traditional remedy that has been in use for centuries by the Chinese. Recently, it has gotten more recognition in the western world because of its numerous health benefits. These benefits have been going through confirmatory tests, and some of them have been positive.
Ejiao is also used to make ejiao cake, which can be eaten as a snack or used in meals. It is sweet, and it has a pleasant aroma that adds a new dimension to your meals.
---
---
Rate This Article