How to Choose the Best Chocolate Fountain?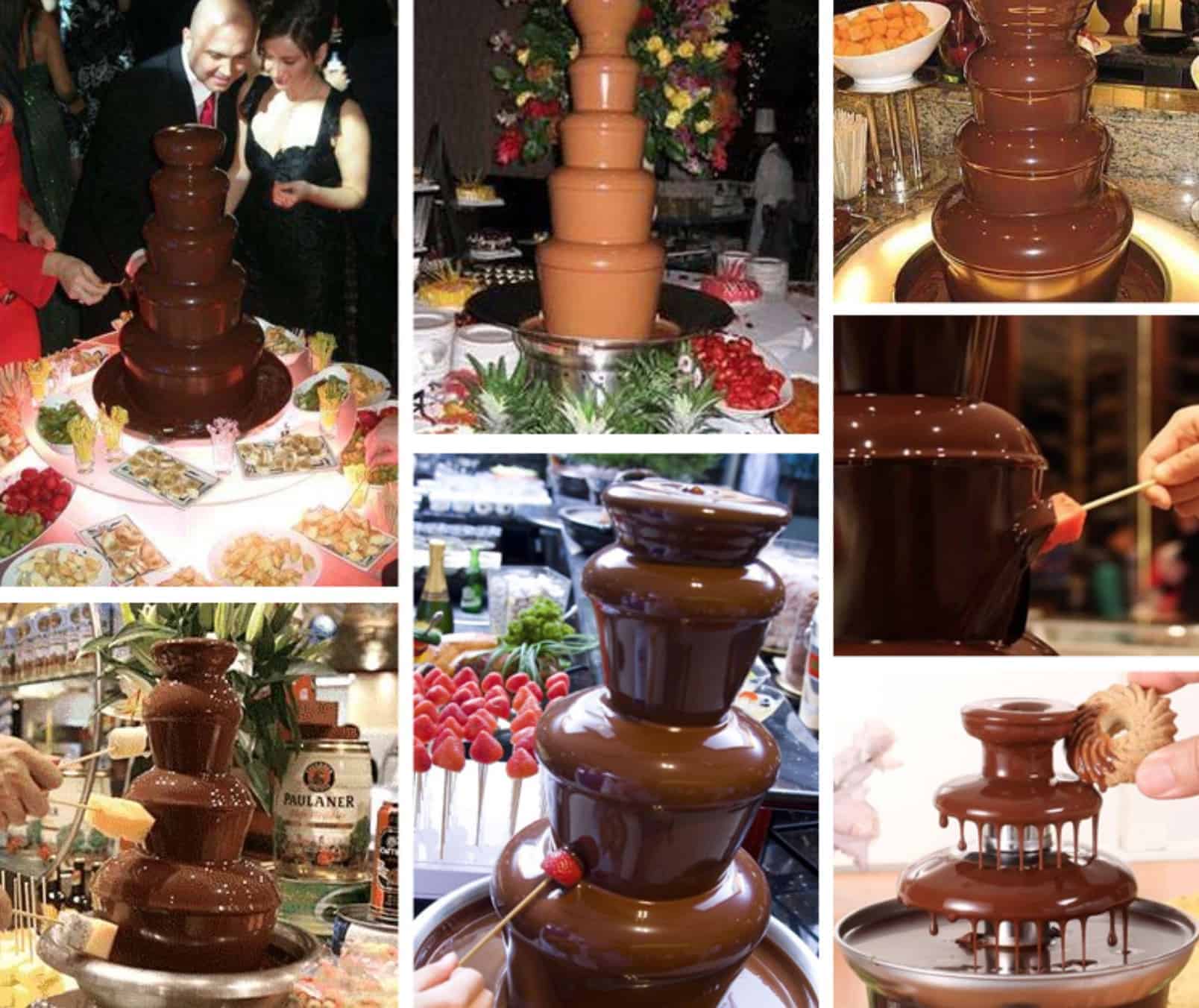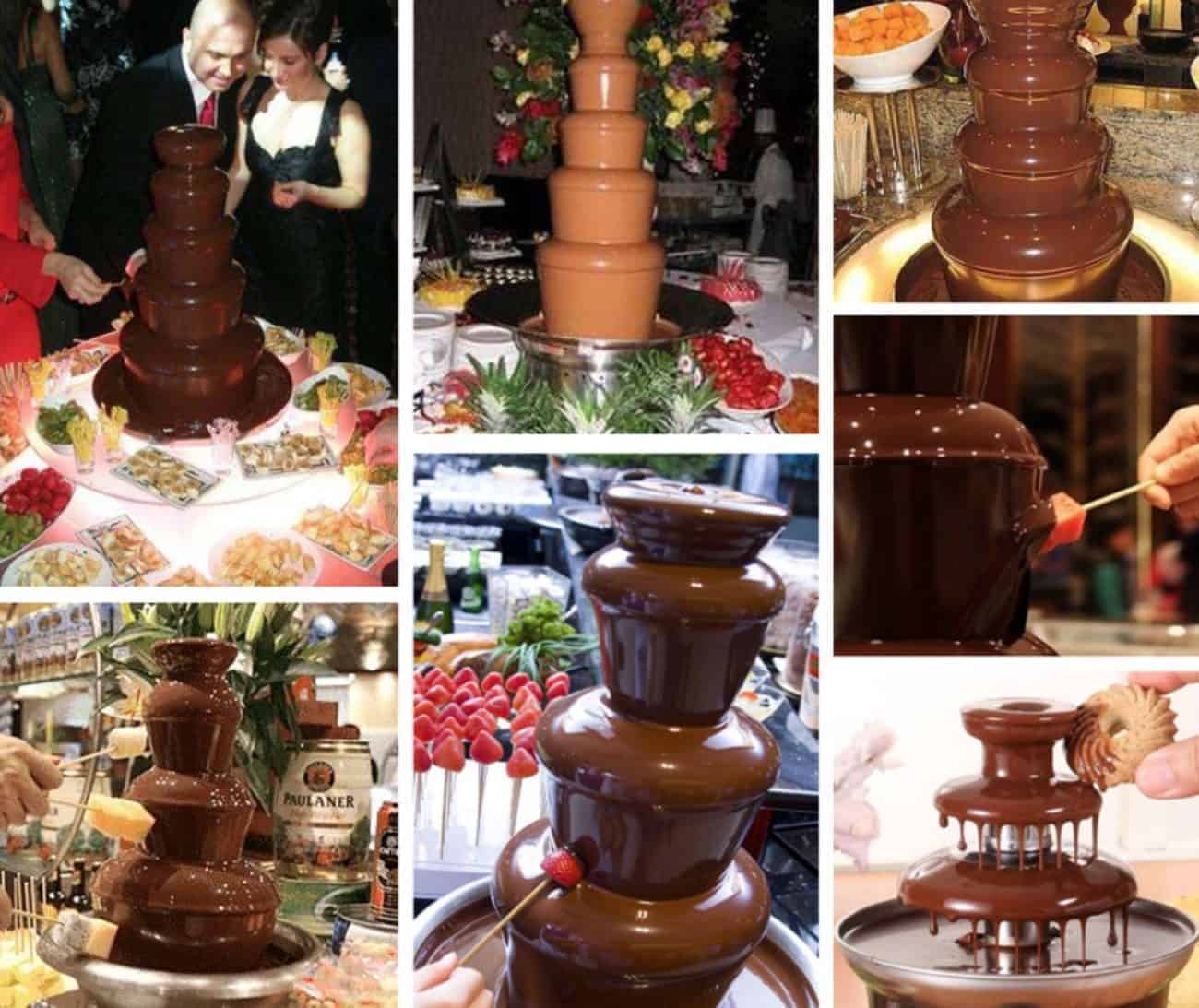 Top Best Chocolate Fountain Based on Reviews and Price
Last updated on May 11, 2023 8:10 am
Why You Need a Chocolate Fountain?
Having become a real trend in recent years, the chocolate fountain is no longer just for chocolatiers. Currently also aimed at individuals for home-use, the use of this device allows each household to enjoy delicious chocolate desserts.
The chocolate fountain is an attraction in itself. It's just great to use for parties, birthdays, buffets and all kinds of events. Aesthetics therefore matter. It's a very fun way to offer melted chocolate at the ideal temperature. Whether to coat waffles, pancakes, cookies, candy or fresh fruit, the chocolate fountain is often a great idea. And it always has a small effect on guests.
It can be used to coat melted and creamy chocolate with various delicacies such as marshmallows or fruit kebabs. Just like the champagne fountain, having one is an effective way to brighten up all your festive moments. However, if you really want to impress your guests and family members and not disappoint them, make sure you choose the right fountain. By following our buying guide, you will find here all the criteria to take into account when making your choice.
Top 10 Factors to Consider When Buying a Chocolate Fountain
10. The Type of Chocolate Fountain
For any chocolate machine, the basic principle is the same. The melted chocolate is poured into the machine. It rises to the very top of the fountain by a pump effect. It then flows like a waterfall on different floors before going up again.
However, there are two types of machines. First, there are those that heat the chocolate directly in a basin of the fountain (generally in the medium and high-end models). There are also those which require that the chocolate be melted in advance, in the bain-marie or in the microwave. You can put any type of chocolate in them – from black to white.
9. The Solidity of the Construction
The construction material of the chocolate fountain is very important. Depending on the model, there are more or less plastic parts. Opt for materials such as stainless steel, whether for better design, solidity or cleaning.
However, it will also depend on the amount you wish to invest. The more solid and reliable the material is, the more durable your machine will be and support you over the years.
8. Volume
Before investing in your chocolate fountain, try to think about how you are going to use it. Are you going to take advantage of it in a small group? Or are you planning to use it for commercial purposes or for events with a large number of people?
In all cases, the capacity of your chocolate fountain is important. There are chocolate fountains with a tank that can accommodate 2kg of chocolate. These can be used for large events.
Moreover, you also have chocolate fountains that can accommodate only 500g of chocolate, only practical for small evenings. So, you must choose the chocolate fountain that will suit your convivial evenings.
For evenings with friends, a capacity of 500 grams will be more than enough. It is up to you to decide according to the number of guests and, also, the duration of use. However, you can find models that can hold at least 3kg of chocolate. It all depends on the purpose you need the fountain for.
7. Weight, Dimensions, and Number of Floors
There are many models of different size which are not necessarily proportional to the capacity. Here, it's a matter of taste. You can prefer a larger machine with a more impressive fountain. You may also go for a more compact machine, that is, therefore, faster to clean, and easier to store.
A chocolate fountain can be more or less bulky, depending on the model. So make sure that you have a dedicated place where you can put it down during use and also store while it's not in use. Keep in mind that a fairly large (and tall) chocolate fountain will accommodate more chocolate.
For chocolate fountains intended for commercial use, you'll find models with height in the range of 20 to 50 inches. The tiers (number of floors) can range between 4 to 7. It all depends on the needs and tastes of the consumer. The dimensions can begin from 6 x 6 x 12 inches and weight of 3 pounds for the compact countertop models to 12 x 12 x 20 inches and weight of 7 pounds for the commercial types.
6. The Power
When trying to choose your chocolate fountain, make sure that it is provided with sufficient power. This helps it to assume all of its functions and ensure it is robust over time. The more powerful your chocolate fountain is, the more your appliance will have a short heating time. Thus, you will be able to obtain more melted and tastier chocolate.
Also, the more powerful a device is, the more efficient it will be. This power is generally related to the capacity of the device. Thus, a device with a large tank should be more powerful to melt the chocolate it holds properly.
The largest chocolate fountains have a power of 400 W. These are usually the commercial grades. They can hold up to 8 to 10kg of chocolate and serve as much as 150 guests! On the other hand, you also have small models with a power of 60 W. These are sufficient for an evening between 3 or even 5 people.
5. The Noise
This is a criterion that is just as important as the power of the fountain. It has no effect either on the quality or on the quantity of the fondue. But a too noisy appliance will certainly disturb you. It is, therefore, preferable to opt for a discreet model with a low noise level if you want to enjoy a convivial meal where you will certainly have fascinating discussions with your guests.
If you plan to use it in a buffet or a large, noisy reception room, then its noise level will not matter. If you choose a chocolate fountain whose sound frequency is quite low, you can benefit more from the evening entertainment with friends and family.
Admittedly, finding a completely silent model is almost impossible. Always watch the decibels. It should not go above 65dB. However, if the product you have fallen for is noisy, it is best not to place it near the table of your guests.
Also, if a chocolate fountain is noisy, it is because its operation is probably less optimized. A silent machine remains a guarantee of quality in terms of design and can avoid certain disappointments.
4. Quick Assembly and Easy Cleaning
Not all fountains clean as well as each other. Try to confirm whether the parts are removable or not. If the parts are removable, then the machine can be more or less easy to assemble and disassemble. Also, if removable, it will be less of a hassle when cleaning.
In any case, it is always advisable to clean the fountain as soon as possible after use. This prevents the chocolate and stains from sticking. The machine generally comes together in two to three pieces. They are the base, the basin and the tower where the chocolate flows into different floors.
Irrespective of whether there are removable parts or not, try to find a suitable brush that will allow you to go into every corner. Some fountains even have parts that can be washed in the dishwasher.
Meanwhile, all chocolate fountains with removable elements are dishwasher safe. This is a little extra that is always a pleasure. Also, be sure to clean the machine dry for any new use.
3. Versatility
Some versatile models can work with other foods such as cheese or cream, in addition to chocolate. In addition to being versatile, these chocolate fountains are also practical and multifunctional.
2. An Adjustable Foot
A machine with an adjustable foot offers practicality. Depending on whether you want to put the machine on a table, or on the floor, it is better if you can directly adjust its height using its foot.
It must also be stable. The chocolate fountain must be at a height that allows it to soak the various food fluids without any problem.
1. Temperature Setting and Keep Warm Feature
Ensure your chocolate fountain features an adjustable thermostat. In general, the higher the price, the more precise the control parameters will be.
Choose a model whose temperature can be adjustable from around 30-150°C. The chocolate must remain fluid, without being hot or cold. It is, therefore, necessary to be able to heat the chocolate to the ideal temperature and maintain it at this temperature throughout the evening.
So, make sure that your device is equipped with a keep-warm function for greater comfort of use. This will keep the chocolate at the ideal temperature, something which is fundamental for the cascade effect. The feature will also keep the aroma.
Takeaway
To find the right chocolate fountain, it is important to take into account the criteria mentioned above. First, take an interest in the construction material. For its aesthetics and its many properties, stainless steel is strongly recommended.
Next comes the capacity of the bowl in which the melted chocolate will settle. It must offer a capacity of one liter at least. However, you need to assess your needs to decide.
Also, for the cleaning of the chocolate fountain to be easy, it is preferable to opt for a model whose different elements are removable and can be put in the dishwasher. There are many models, many formats, and many price ranges. It's all up to you!
---
Rate This Article