Monk Fruit Taste Review And Cooking Tips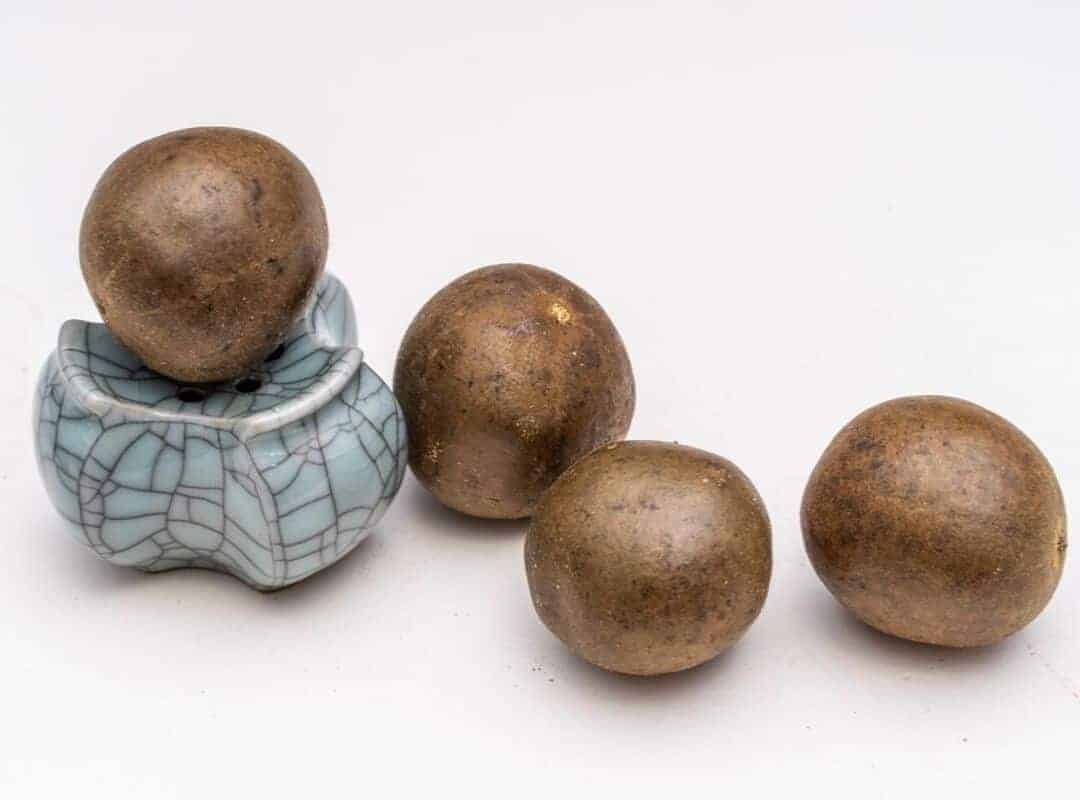 What is Monk Fruit?
Monk fruit, also known as ho lan guo, is indigenous to Southern China, where it has been cultivated for centuries. The fruit was named after the first people to grow it, who were monks. Monk fruit has been a big part of traditional Chinese medicine for a long time now, and it has recently gained more recognition in the West.
Why We Love Monk Fruit?
Monk fruit is a small melon that is green in color when it is fresh. Since fresh monk fruit spoils quickly, most meals are prepared with dry monk fruit. This fruit is primarily used as a sweetener due to its naturally sweet taste.
Apart from its use in cooking, it also features in traditional medicine as a cure for many household illnesses like cough and sore throat. One can use the fruit into a tea and can drink as both a beverage and a medicine. This monk fruit tea is seen as a cooling agent in traditional Chinese medicine and s mostly sold during hot weather.
What Does Monk Fruit Taste Like?
Monk fruit, ho lan guo is grown on the Siraitia Grosvenorii plant which belongs to a family of plants that produce sweet-tasting fruits. The fruit has a concentrated sweetness that is even more potent than artificial sugar. It is starting to replace artificial sweeteners because of its low-calorie content and sweet taste. The taste is similar to that of caramel or toffee, and the fruit has a pleasantly nutty smell.
The fresh monk fruit is green and firm with a light dusting of fine hairs. It is not eaten fresh; instead, it is processed and dried, developing a brown and harder exterior. On the inside, the fruit has little flesh and pulp and brown seeds. The seeds contain a lot of flavors and are the primary ingredients in monk fruit tea.
To use the fruit, you break the outer shell with your hands to open it up, and then you tear the contents of the fruit into smaller pieces. You can soak them in water before using to get more of the flavor and to make it easier to use. You can also extract the juice to use as an external sweetener instead of using the flesh or seeds.
How To Use Monk Fruit For Chinese Cooking?
Monk fruit is quite versatile, and one can use it in several forms. The pulp of the fresh fruit can be eaten, but it has to be used immediately after collecting it because the fruits spoil fast. When dried, it can be boiled into a tea, converted to juice, and processed into sugar-like granules and sold as a sweetener. You can also grind it into a coarse powder and use it in baking and cooking as a replacement for sugar, or add it to smoothies, teas, and coffee.
The most popular method of using monk fruit is in making monk fruit tea or drink. Chinese people mostly use this tea as a homemade treatment for minor issues like cough, sore throat, and relieving constipation. The tea is prepared by steeping the flesh and seeds of the monk fruit in hot water for some minutes, depending on how strong you want your tea.
Monk fruit soups are also quite popular in China. The soup is ideal for those suffering from cough, sore throats, or congestion. Due to the fruit's classification as a cooling agent, one can eat it as a meal, especially during warm weather.
What Chinese Cooking Is Monk Fruit Best Used For?
There is a myriad of soups, sauces, and salads in which you can incorporate monk fruit. Some of the most popular ones are watercress soup, pork shank soup, and sauces for stir-fries.
However, annual green tea and monk fruit jelly mooncake are the most popular meals in Chinese cooking, where they use monk fruit. People prepare this mooncake during the Chinese new year and share it among families and friends. It signifies completeness and togetherness amidst families.
Monk Fruit Tips
Always dry your monk fruit before use
The fresh fruit is sweet and has its pleasant taste, but after a short while, it starts to spoil. So, if you do not intend to use it immediately after buying, you should avoid it altogether and go for the dried variety.
Do not use too much at once
Monk fruit sweetener is sweeter than sugar, so a little always goes a long way. You should be careful when adding it to food to avoid making your meal too sweet.
Always steep the dried fruit
The dried monk fruit is hard, so it may be challenging to get its flavor out in your meals. The simple solution is to steep it in water for a while before use to loosen it up.
Use monk fruit when trying to lose weight
Due to its low calorific value, monk fruit can be a suitable replacement for other artificial sweeteners if you're trying to lose weight.
Where to Buy Monk Fruit?
Monk fruits are dried and packed with small plastic bags. Some of them are collected as beautiful boxes or souvenir that can send as gifts.
Here are some of the best monK fruit available on markets based on their price and reviews. Because of the package, The price arranges from 1 USD to 15 USD.
$17.99
in stock
2 new from $17.99
as of November 29, 2023 5:46 pm
Is Monk Fruit Healthy?
Monk fruit extract has 150 to 200 times the amount of sweetness sugar has, all with no calories, carbohydrates, fat, or sodium. This gives it an edge over most artificial sweeteners currently available. Also, the fruit has no impact on blood sugar levels, so it is safe for diabetic patients.
This sweetener is also thought to reduce oxidative stress and its symptoms. It is safe for little children, nursing mothers, and pregnant women. The extract has no known negative side effects, and it is safe for people trying to lose weight. There have also been links to the fruit's anti-cancer properties, but there are no proofs yet.
Although monk fruit hasn't been studied on the international scene for very long, the fruit has been suggested to have anti-inflammatory and antioxidant components called mogrosides. Also, the Chinese have been using this fruit to treat several minor cases of cough, intestinal problems, and breathing problems.
Conclusion
Monk fruit is a staple in Chinese cooking and Chinese traditional medicine. People have been using it for centuries in China and Thailand, and now it is receiving attention from the western world. The fruit is a naturally sweet fruit that produces one of the healthiest natural sweeteners currently available.
Medically, it has several attractive qualities that are incredibly beneficial to the body. The ancient Chinese used it to increase their longevity and health. Given more time and research, more lifesaving qualities will be found in monk fruit.
---
---
Rate This Article