Pork Brain Taste Review and Chinese Cuisines Guides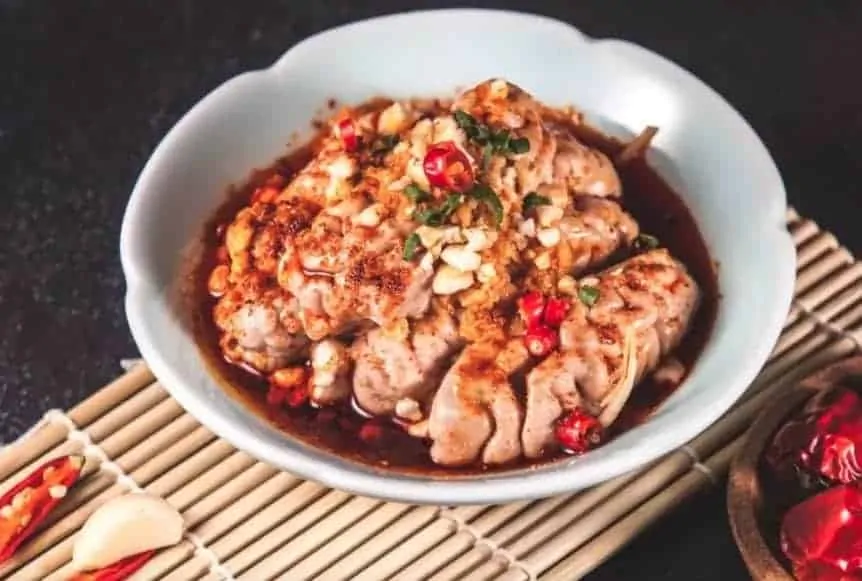 Why Pork Brain Is Popular In Chinese Food?
Pork's brain is popular among Chinese foods due to its pudding-like texture and its ability to soak up the flavors of the dish it is prepared with. Apparently, eating brains isn't just a zombie thing. In China, they're prepared in a variety of ways that make them irresistible.
While pork's brain may not be everyone's favorite, they're easy to prepare and readily available in stores. It has this texture that's similar to tofu and the method used in preparing is quite amazing for a part that was once considered a waste. If your experience with animal brains hasn't been a palatable one, pork brain will help you erase those memories.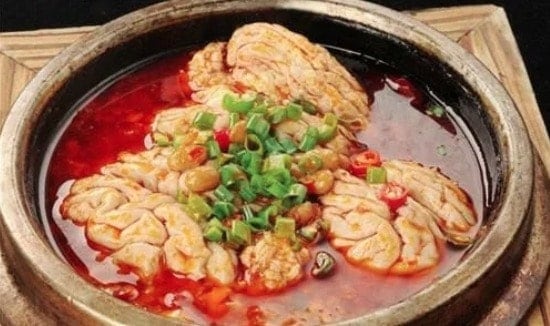 What does pork's brain taste like?
Pork's brain tastes creamy and has this savory umami flavor. The texture of pork's brain is easier to explain than its taste. The texture is tender and firm like scrambled eggs or tofu as the Chinese like to think.
Despite its popularity in China, pork brain isn't something we usually think about. These are dishes you can salivate on at the mere thought of eating it, but there's this consensus that they're vital organs that make them unfit for consumption.
No matter the type of animal it's extracted from, brains generally have an animal flavor that's hard to explain. It's extremely tender and flavorful. Most times, they don't need to be cooked for long hours but must be laid in water for hours before use. This is because fresh pork brain comes with traces of blood which makes it unfit for consumption unless they're washed off.
Due to its tender nature, it's almost impossible to wash the blood away without ruining its texture. Hence, the brain is soaked in saltwater to get rid of germs before they're used.
If you have a problem with eating pork brain, it will be due to its texture rather than its taste. We admit that it has a bland taste but becomes flavorful when combined with a sauce or cooked in a soup.
How to Cook pork Brain in Chinese Cuisines?
Generally, before preparing pork Brain, you should soak in saltwater for a few minutes as this will help you kill germs since you can't afford to overcook. However, if you want to eliminate the funky taste that comes with it, it's advised you to soak with milk as this will eliminate any bland taste when eaten.
Mapo Tofu Brains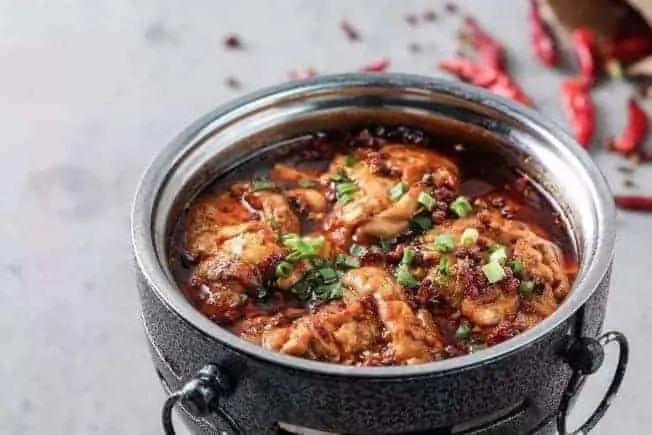 The mapo Tofu brain dish is the easiest way to enjoy pork brains. It's recommended for newbies due to its awesome taste which comes from the number of spices it's prepared with. The brain is made into small pieces in an unsuspecting manner so that people eating them won't know.
The tofu and the brains are cut into the same size and shape so that they're hard to differentiate. Giving the fact that they have the same texture, pork brain adopts the taste of tofu but with a more creamy texture.
Deep-fried Pork Brain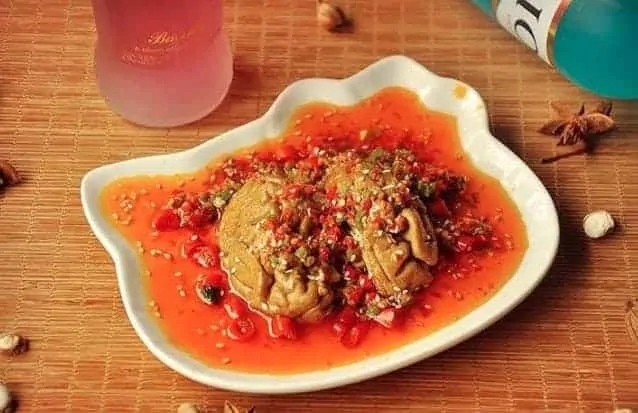 Pork's brain is quite similar to other animal brains except that it contains more fat and has a slightly different taste and tenderness. When it comes to preparing deep-fried pork brain, it should be made so that they're crispy inside out. However, the interior should have a custard-like creaminess.
Due to the fluffy nature of the interior, the deep-fried pork brain is served with a tasty or crunchy sauce. The hardest part of this dish is making it crispy. pork brain is always wet, and its high-fat content makes the task even harder. Given the fact that pork's brain is light, the crispiness comes from wrapping them around bread crumbs or scrambled eggs.
Grilled Pork Brain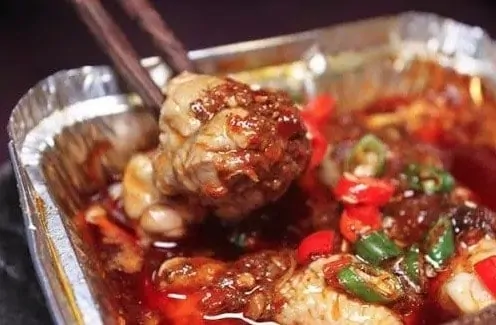 There's little to consider when preparing a grilled pork's brain. It's prepared like every other animal part except that it doesn't take long to get cooked due to its tenderness. When grilled, pork brain is very tender and falls apart when they hit the mouth.
The taste tends to be a bit grainy and not quite pleasant when eaten without a sauce. There's not much of a distinctive taste as the taste of pork still trail it. The roasted version of this dish won't be appealing to first-timers. Hence, if you're looking to try pork brain for the first time, go for the fried ones or those prepared with a soup.
Pork Brain Noodles
Pork brain noodles are prevalent in Sichuan. Rather than braised beef or ribs, a sizable piece of pig brain is used as a Topping. The textural combination of soft brains and noodles makes the dish unique. Rather than chewing on beef, the brain makes it feel like chewing on tasty soft tofu.
Is Pork brain Healthy?
Pork brain is healthy for some and unhealthy for others. It all depends on your health status. Pork's brain is high in cholesterol which makes it unhealthy for people with heart disease. Contrary to what most people believe, eating animal brains doesn't make you smarter. However, they contain a lot of nutrients which improves overall body function.
There are over 117 calories per serving of pork brains. Going by the numbers, you will have to walk for more than 30 minutes to burn such amount of fat. Hence, regular consumption of pork brain increases the risk of excess weight gain, not to mention high blood pressure. Frying this part in oil also increases its fat content.
To be on a safer side, it's important to stay away from the pork brain if you have any form of heart disease or high blood pressure. Secondly, if you're considering losing some pound, pig meat, in general, should be a no-go area. If you must consume, do so in moderation.
Conclusion
The pork's brain is quite tender and mushy. The texture is the major highlight of this unpopular part of the pig. When cooking, stirring is hard. Unfortunately, you have to stir a lot to glide the taste of cooking ingredients into it. It's recommended you use a folding action when stirring pig brains with other ingredients in the cooking pot.
---
Rate This Article