Top 8 Best Braising Cookbooks Reviews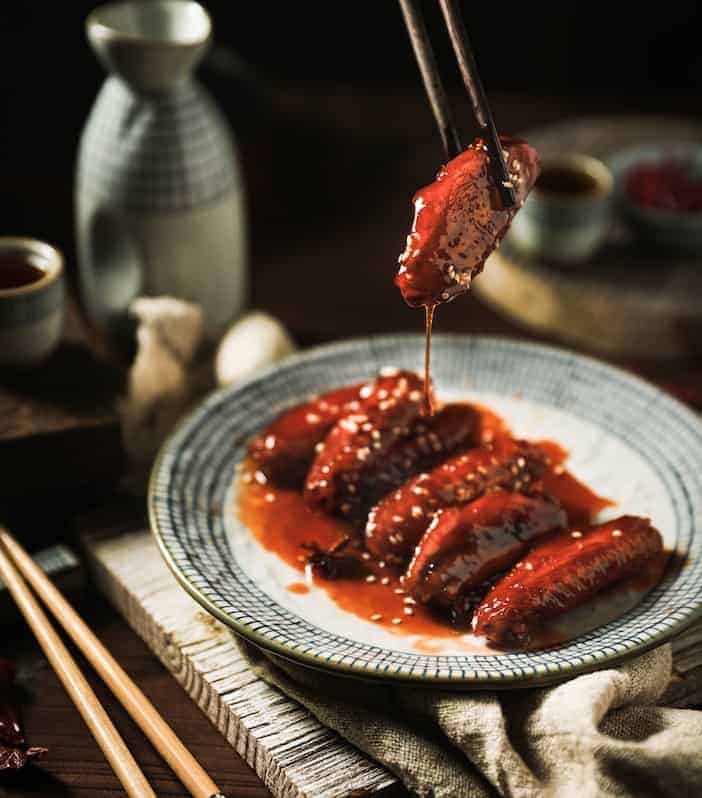 A quote reads "Eating is a necessity, but cooking is an art". When talking about cooking, you know that there are different methods of cooking followed from across the world. Among them, braising is a method, which can be called a combination-cooking method. The reason is that in this method, a cook will use both dry and wet heats.
In general, the food is initially sautéed or seared at a very high temperature. Then, to get the finishing touch to the dish, it is cooked at a lower temperature in a covered pot. In this second process, the food is made to sit in a liquid for some time.
What is Good About Braising Food?
The essential advantage of braising as a cooking method is that it is an economical cooking technique. The reason is that the affordable cuts of meats that are cooked in other methods turn indigestible. With slow cooking in the braising method, they turn flavorful stew and become digestible as well.
Braising foods rely on moisture, time, and heat for breaking down the tough connective tissues in meats. This is why braising is generally stated to be the ideal method to cook tougher and affordable cuts of meats.
How to Learn Braising Recipes?
Many people have a misconception that braising becomes an ideal method only for cooking meat. But, in reality with the help of the best braising cookbook, you can prepare many recipes using this cooking method. To help you choose the right braising cookbook, we have reviewed many books on your behalf. Here is the review of the top 8 choices that we made:
#1 All About Braising: The Art of Uncomplicated Cooking
The author Molly Stevens has added the phrase "The Art of Uncomplicated Cooking" in the cover of the book. Many of us feel that braising is a complicated cooking process. But, the author clarifies that it is not a hard process.
The author of this book rightly clarifies that from the fragrant complexity of braised endive and a perfect pot roast, a well-braised dish can be more satisfying than any other dish. So, she has clarified everything about her favorite cooking method through this book.
In this braising cookbook, the author has given a thorough explanation of the principles of good braising. Also, she has shared some helpful tips on the ideal meat cuts along with the right choice of vegetables, pots and fish. Also, you will learn 125 easy-to-follow and reliable recipes for vegetables, seafood, poultry and meat using braising.
Many readers feel that this book has made the art of complicated cooking, uncomplicated to them. Also, many readers feel that this book is ideal for beginners and advanced braise cooks alike.
#2 How to Braise Everything
You might be an expert in cooking many global, modern and classic dishes. But, how about cooking them using braising? You will learn it from this book that was written by America's Test Kitchen that believes braising to be a time-honored cooking technique.
Using the braising technique, the author helps you unlock deep flavors of seafood, poultry, meat and even vegetables. This book will be your authoritative guide with more than 200 unique and foolproof recipes.
The author starts with the statement that braises are far from stews alone. This is something that many of us believe. If you are thinking in this way, this braising cookbook will clarify that braising is more than just cooking stews. A whole lot of braising recipes will wow you for sure.
Many readers claim that this book will help you perfect and hone your braising techniques by giving you some radical ideas. Many readers also have stated that the author has clarified how braising is everything in this book.
#3 Low and Slow
This book from the Culinary Institute of America is dedicated to teaching you the low and slow techniques of slow roasting, BBQ, and Braising.
This book has been created by the institute to help everyone interested in going beyond grilling and mastering the craft of traditional barbecue cooking. The institute suggests that slow roasting, braising, and barbecue are the three pillars of slow and low cooking that will help your dish taste great.
From this book, you will learn to apply the magic of long cooking times and low heat for transforming tough cuts of meat into flavorful and juicy finished dishes. You will learn what needs to be done to make the most out of every cut of meat.
Many readers feel that this book is a great source of information. Also, some readers feel that braising has turned out to be their favorite cooking method after they got this book. Further, many of them state that this is the best guide for slow and low cooking undoubtedly.
#4 Recipes from an Italian Butcher
This book from the Silver Spoon Kitchen shares recipes that are prepared using braising, stewing and roasting. The book contains authentic and inspiring Italian recipes for game, poultry and meat.
If you are looking for a trustworthy source for Italian cuisine, this book can come handy for you. The author has ensured that the recipes are straightforward and increasing the flavor.
From this braising cookbook, you will learn more than 150 recipes. Most importantly, the authentic recipes are published in English to help people, who do not know the Italian language. You will learn about different cuts of meats and the suitable cooking methods for each cut.
Many readers feel that the author has taught how to amp up any type of meat. Also, many readers are highly satisfied with the great design of the book. Some readers suggest that even though the book contains mostly meat recipes, but the vegetable section should not be overlooked.
#5 Slow Fires
This book from authors Justin Smillie and Kitty Greenwald teach new methods to master grilling, roasting, and braising.
One of the authors of this book is a popular chef of Upland. He has explored the basic techniques of grilling, roasting, and braising in this book. Also, through this book, the authors have shown you how to see these cooking techniques in new ways. In turn, they intend to teach the rules so that you can break them to bring innovation in your cooking.
In this braising cookbook, the authors have started the chapters with clear lessons on the basic details of braising and the other two cooking methods. From there on, the book will take you to the recipes that feature a difference in the techniques. Also, you will learn heat intensities, modifying moisture ratios and reversing expected processes to cook your food in the best manner through the braising and the other two cooking techniques.
Many readers are highly satisfied with a wide range of Italian-Mediterranean flavors that the author has shared in this book. Also, many of them have stated that as they are able to make their tummy happy with the recipes they learn from this book, they are able to lead a happy life as well.
#6 The French Slow Cooker
If you wish to try some recipes with a French Flair in your home, you will find this Braising cookbook from Michele Scicolone as the best guide.
The author of this book is an award-winning food writer. Also, she has written more than 20 cookbooks. She has created this book with some convenient, practical and smart classic French recipes adapted for use in an electric slow cooker.
Even, if you are a novice in slow cooking, you can turn your dishes very tasty as if they came out straight from a traditional French cook. This will happen when you follow the instructions for each braising recipe given by the author of this book. You will learn some traditional French recipes like red-wine braised beef with mushrooms.
Many readers are highly happy about the variety of French-inspired dishes that the author has shared in this book. Even, some of them claim that this is one of the best braising cookbooks.
#7 Modern Dutch Oven Cookbook
In this braising cookbook from Rockridge Press, the author is highly happy to share new ideas for pot roasts, stews, braises, and other one-pot meals.
If you wish to prepare one-pot meals without any fuss, this book will be your best choice among other choices of braising cookbooks.
From this book, you will learn how the Dutch oven has gained a place as the most versatile pot in the present-day kitchens. The author clarifies that it is possible to prepare many one-pot meals to prepare dishes like homemade bread, pot roasts, etc.
Many readers expressed that the book offers basic details that are very easy to follow in their recipes. Some readers also claimed that this is a home cook's must-have cookbook.
#8 The Braiser Cookbook
From Author Wini Moranville, this book has a collection of more than 22 irresistible recipes that are created just to feed the braiser in you. The recipes in this book suit Tromantina, Staub, All-cade, Lodge, Le Creuset, and even other braiser pans.
With 25 great-tasting braising foods, the book has a collection of more than 20 attractive photographs of finished foods.
In addition to offering great-tasting braising food recipes, this braising cookbook also offers the right information that you need about braiser. The author guides you with the selection of the right braiser along with the most useful braising tips. Even, you will learn how to adapt other recipes to your braiser along with tips to substitute other pans for your braiser.
Many readers have praised that this little braiser cookbook is worth the money that you spend. The lots of great recipes that this book offers have satisfied many readers.
Conclusion
From these books that we have reviewed, we have found that "All About Braising" by Molly Stevens has the best collection of recipes. Also, the book clarifies everything that a person should know about braising recipe.
---
Rate This Article