Top 8 Best Breakfast Cookbooks Reviews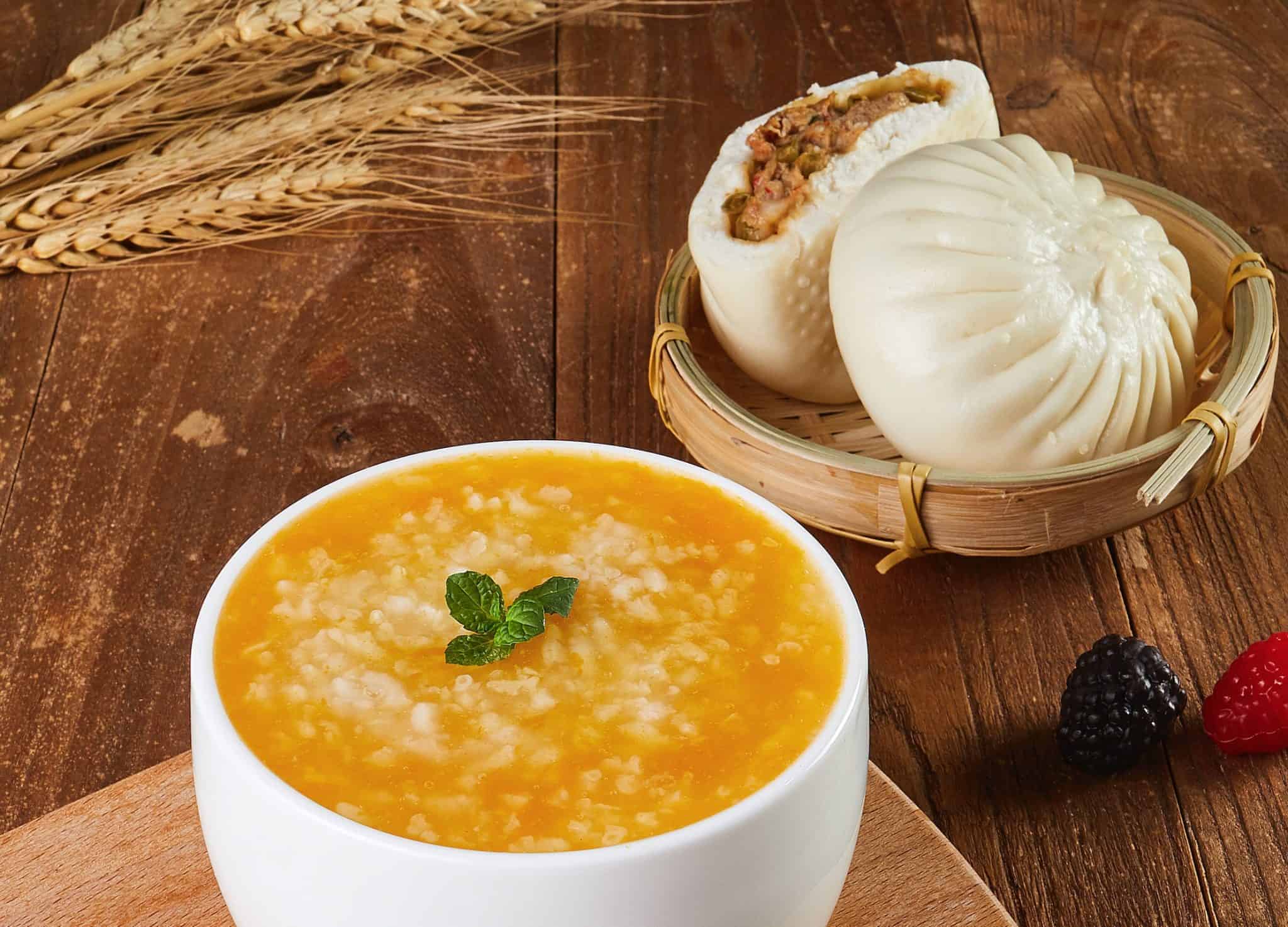 You know that breakfast is the first meal on any given day. Healthcare experts always recommend that nobody should miss this meal of the day. In addition to providing the required energy for the entire day, breakfast foods are an excellent source of essential nutrients like fiber, protein, vitamins, iron and calcium when taken rightly. When a person misses breakfast, these nutrients are less likely to be compensated by the later meals.
So, now you know the importance of breakfast. Do not miss it even if you are busy. Just rely on an easy-to-prepare breakfast recipe and have it to kick-start your day with great energy levels. But, how to learn different healthy recipes for breakfast will be your question.
Thanks to the authors, who have written cookbooks dedicated to breakfast recipes! Selecting a single breakfast cookbook from many available in the market can be confusing. To help you, we have shortlisted some of the books. Here are the top 8 options we have shortlisted for you:
#1 The Breakfast Bible: 100+ Favorite Recipes to Start the Day
The idea of the author of this book Kate McMillan is to make your breakfast preparation easier every day with more than 100 favorite recipes.
The author of this breakfast cookbook has made sure that every part of the morning meal is included in the cookbook. You will get to see different recipes made using healthy ingredients like eggs, grains, fruits, pastries, and bread.
From this breakfast cookbook, you will learn a lot of contemporary and classic breakfast recipes. Also, you will learn recipes that you can customize as per the taste of your family. In addition to breakfast recipes, you will also learn many other recipes that you can prepare any time of the day from this cookbook.
Many readers appreciated not just the breakfast recipes, but the brunch ideas shared by the author in this breakfast cookbook. The creativity of the author is highly appreciated by many readers.
#2 Breakfast: The Cookbook
The author Emily Elyse Miller has created this book to help you start your day with authentic home-cooking breakfast recipes that originated in different world destinations.
Through this breakfast cookbook, the author has shared more than 100 home-cooking recipes. The author has shared recipes that are prepared in kitchens from across world nations. Also, each breakfast recipe in this book is not just accessible, but also straightforward with notes that offer culinary insights and cultural context.
You will learn breakfast recipes that are prepared across the world like Scottish Morning Rolls, American Scones, Chinese Pineapple Buns, Mexican Chilaquiles to name a few.
Many readers feel that the orange-based and egg-based breakfast recipes that the author has shared through this cookbook are impressive not just for eyes, but also for taste buds. Also, many have appreciated the hash brown recipe that the author has shared.
#3 Big Bad Breakfast: The Most Important Book of the Day
This book as stated by the author John Currence is the most important book of the day. The author has shared more than 125 recipes, which he has inspired by his popular restaurant in Oxford.
In general, Southerners are known for their knowledge of making breakfast right. The author of this book has elevated this knowledge to the form of this breakfast cookbook.
The author of this breakfast cookbook has shared many breakfast recipes like Oyster Pot, Poached eggs, Spicy Boudin, Banana-pecan coffee cake, and many such breakfast recipes that southerners take. You will learn breakfast recipes that are packed with southern flavor from this book.
Many readers feel that this book is the best choice for any person interested in preparing healthy southern breakfast recipes in their home.
#4 Brunch at Bobby's: 140 Recipes for the Best Part of the Weekend
This book has breakfast recipes that are written not just by the author Bobby Flay, but also by the other two authors Sally Jackson and Stephanie Banyas.
In this book, one of the authors Bobby Flay has shared some of the most sought-after and simplest brunch recipes. Most importantly, he has made sure that his signature intense flavor is present in each recipe in this book.
The author Bobby Flay is popular for his grill-based recipes. But, he always says that brunch is his favorite meal of the week. So, he has made sure that the readers of this book learn more than 140 recipes that are his favorites. You will learn a lot of recipes like iced and hot teas and coffees, French toast, waffles, pancakes, eggs, etc.
Many readers feel that this book will elevate your next brunch undoubtedly. Also, many readers appreciated the brunch recipes that the author has shared in this cookbook.
#5 Sunny-Side Up
This book from Waylynn Lucas shares more than 100 breakfast and also brunch recipes. The author has shared many recipes.
If you are looking to taste delicious restaurant-quality breakfast or brunch at home with your loved ones, this book will help you. Even, this book will come handy if you wish to prepare brunch recipes during weekends to wake up late in the morning.
This book has recipes under different categories to help you learn not just breakfast, but also brunch recipes. You will learn fancy pastries, baked foods, syrup-required recipes and many such delicious recipes to make your breakfast engaging.
Many readers feel that this breakfast cookbook is a treasure chest for your breakfast recipe need. The creative brunch recipes offered by the author have been appreciated by many readers.
#6 Easy Keto Breakfasts: 60+ Low-Carb Recipes to Jump-Start Your Day
If you wish to continue following your keto diet, this keto breakfast cookbook from Carolyn Ketchum will help you learn the best recipes.
If you are a person concerned about your excess weight and want to learn ketogenic recipes for your breakfast, this breakfast cookbook has it all for you. The author has shared recipes that rightly follow the keto protocol to help meet your carb-consciousness.
From this book, you will learn time-saving and low-carb recipes that will ensure that you will be satisfied just with a minimum quantity of healthy and tasty meals for breakfast. If you are a person, who cannot imagine a life without baked foods, you will learn them here besides ensuring that you will keep a check on your weight.
Many readers expressed that this breakfast cookbook taught them to make the best keto pancakes ever. Also, many of them expressed that the author has shared true, tried and tasty breakfast recipes.
#7 The Healthy Breakfast Cookbook
Through this book, author Shayna Telesmanic has shared some easy and balanced recipes to make your busy mornings easy to manage. The author has ensured that readers of this breakfast cookbook can learn to make some healthy and tasty breakfast recipes to start each day in the right way.
If you are like any other person, who has a hard time spending time in the kitchen to prepare breakfast, this book has shared some healthy and quick-to-prepare breakfast recipes.
Regardless of whether you are planning to prepare breakfast for yourself or your entire family, you will learn some healthy and tasty recipes to follow for breakfast from this book.
Many readers feel that this book has brought a delicious twist to their breakfast every day. Many readers also appreciated that the author has used fancy ingredients in many recipes that have been shared in this breakfast cookbook.
#8 150 Best Breakfast Sandwich Maker Recipes
Author Jennifer Williams very well knows that when it comes to breakfast, sandwiches are widely accepted as easy-to-make breakfast recipes. To bring innovative ideas for those using a sandwich maker in their homes, this book has been created by the author.
The author very well knows that many of us want our morning meal to be made quickly and easily. Also, she knows that we need it to be completed with minimal clean-up afterward. Understanding these requirements, she has created this book full of recipes that you can easily and quickly prepare using your sandwich maker at home.
From this book, you will learn fast, fool-proof, and fun ways to make delicious breakfast every day for your family. Sandwiches are ideal for all be it teenagers, busy moms, or students. As you can learn to make sandwiches in different varieties with this cookbook, you will learn to make a breakfast recipe like a breeze every morning.
Many readers feel that this book is a must-have for any working mom with a busy lifestyle. Even work-at-home women interested in quickly finishing the breakfast preparation will find this book highly helpful claims many readers.
Conclusion
Of the books that we shortlisted above, our choice is The Breakfast Bible. The reason is that this book is actually a bible for breakfast with recipes from different world destinations with special focus on healthy ingredients to add in each breakfast recipe.
---
Rate This Article