Top 17 Best Crayfish Recipes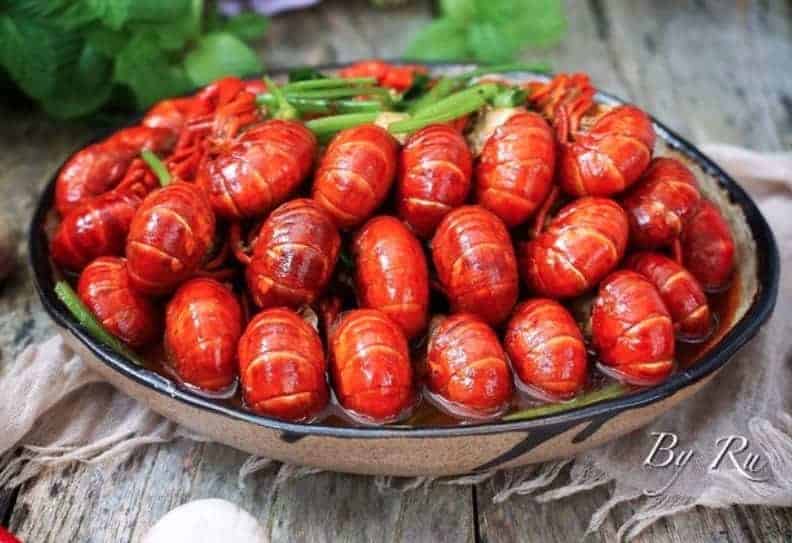 When you have crayfish in the restaurant, they do not remove the head and gill. This home recipe provides details to make authentic crayfish at home.
Tender meat and fresh tastes make crayfish the most popular snack in China. Thirteen Spices Crayfish is the top dish among all crayfish dishes.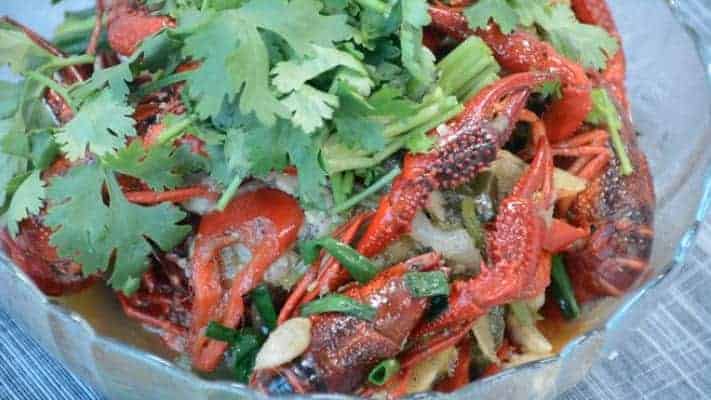 Cantonese flavor is fresh with a little sweet or salty. It highly maintains the original tastes of food ingredients.
This dish has many steps. If you make this dish for the first time, you might need to spend more time on it. It is worthy when you try the taste.
Best creative crayfish barbecue recipe ever! Simple and easy dishes for barbecue lover!
Golden tomalley wrap fresh and sweet crayfish. Peel shell and dip with the soup. It is so fantastic, you cannot miss this moment in your life.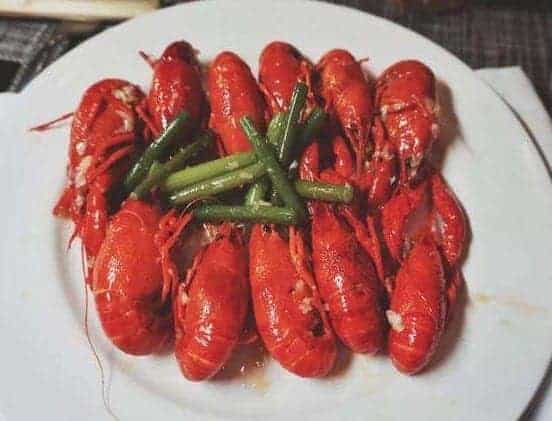 There are many ways to make crayfish. Almost every dishes are hot and spicy. Today, we introduce a new way for who like light and fresh taste. Boiled in salt water, not only keep the original taste of the ingredients but also meet the people who can not eat too much spicy.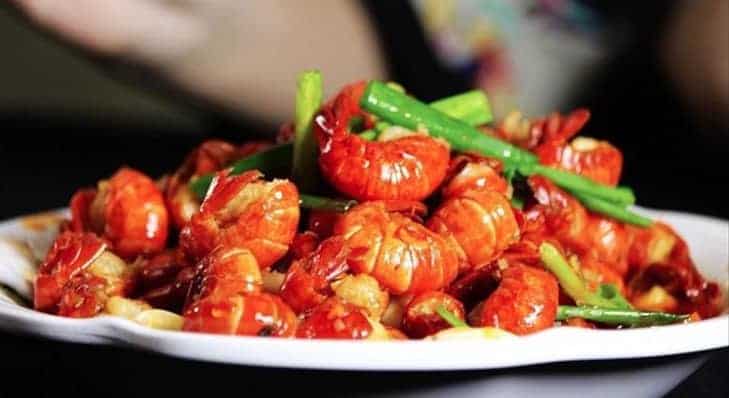 Hunan is a province in the south part of China. Hunan dishes are famous with their spicy, strong and fresh taste. Hunan cuisine covers almost every ingredient of food, including crayfish.
Crayfish dishes are popular in the summer. In this season, Icy crayfish is the best dishes ever!. You can have both spicy crayfish and ice crayfish that would be the best moment in the year. In this recipe, we use yellow rice wine (Huangjiu).
In this recipe, you need to discard the crayfish head. If you consider it is waste, you can keep it if you like.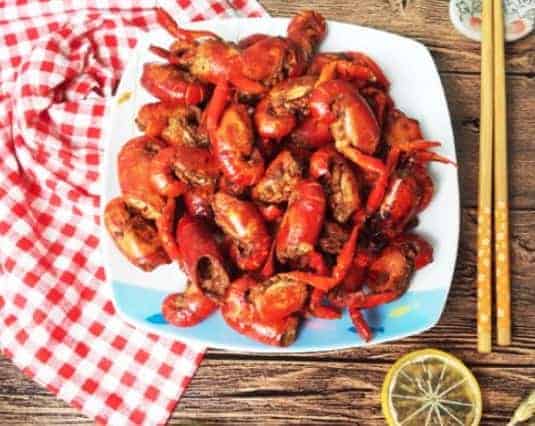 This is the most simple crayfish recipe, you can consider it is the foundation of all crayfish dish. Many crayfish recipes such as 13-spice crayfish, hot pot flavor crayfish, all are based on this recipe.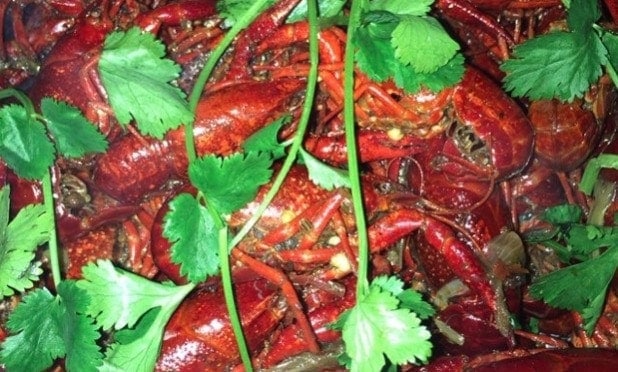 Do you love Chongqing hot pot? The crayfish recipe is Chongqing flavor. It's hot and spicy with strong seafood taste. After having this dish and you will never forget its tastes in your life.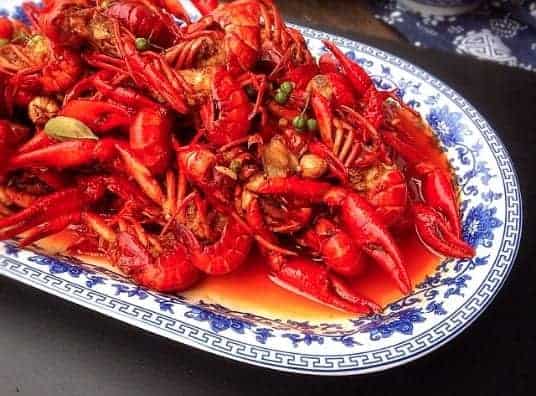 After cooking, you will find it is worth since it is so delicious. Although there are many steps in this tutorial, Chinese spicy crayfish is still an easy dish.
How to eat crayfish, the answer is different since people have a different taste. Steamed crayfish is one of the best for the people who love the original seafood taste. It is simple and has no strong seasoning tastes That's ultimate delicious. All you need to do it three steps: First, clean; Second, steam; Third, mix the dip. It is so simple that everyone can make it including the people who have never cooked before. You can enjoy the steamed crayfish with or without the dipping sauce.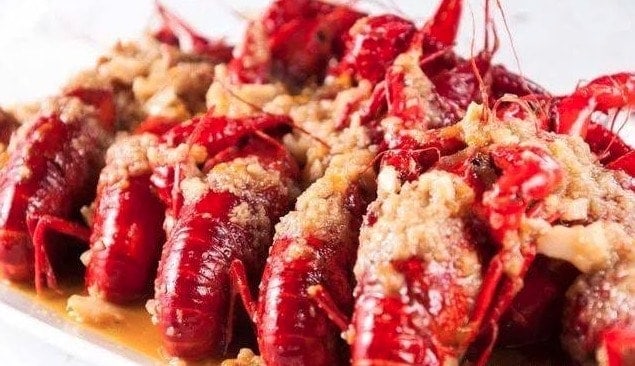 My favorite is the garlic taste! After eating up crayfish, add a piece of hand-rolled noodles, the noodle will absorb soup juice and wrap with salty and fresh garlic paste. Having noodles with crayfish soup will be the best thing I have in the summer.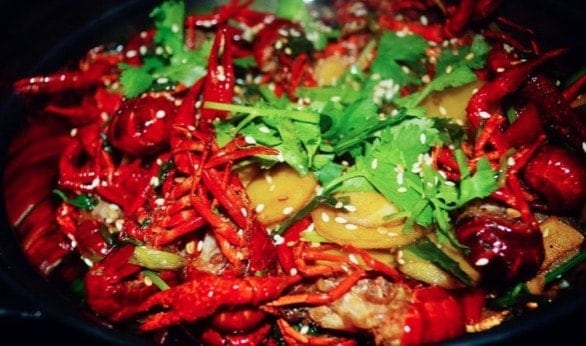 Summer is the season to eat small lobster. Most of the crayfish cooking method is quick, spicy. The taste is very strong.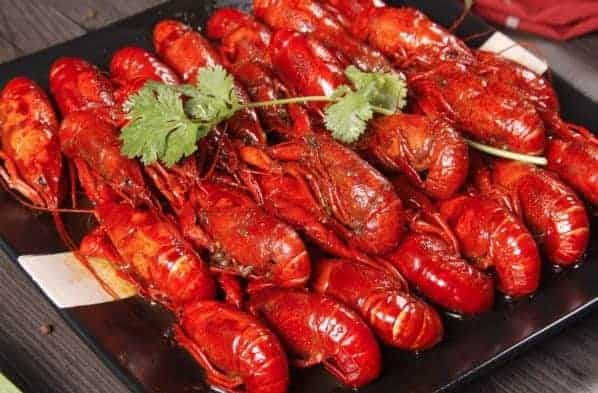 The spicy crayfish is a really hot dish among every Chinese food street. Although crayfish has less meat, it tastes is Irresistible. Try it, you will fall in love with this dish definitely.
Rate This Article