Why Most People Will Never Be Great At Stir Frying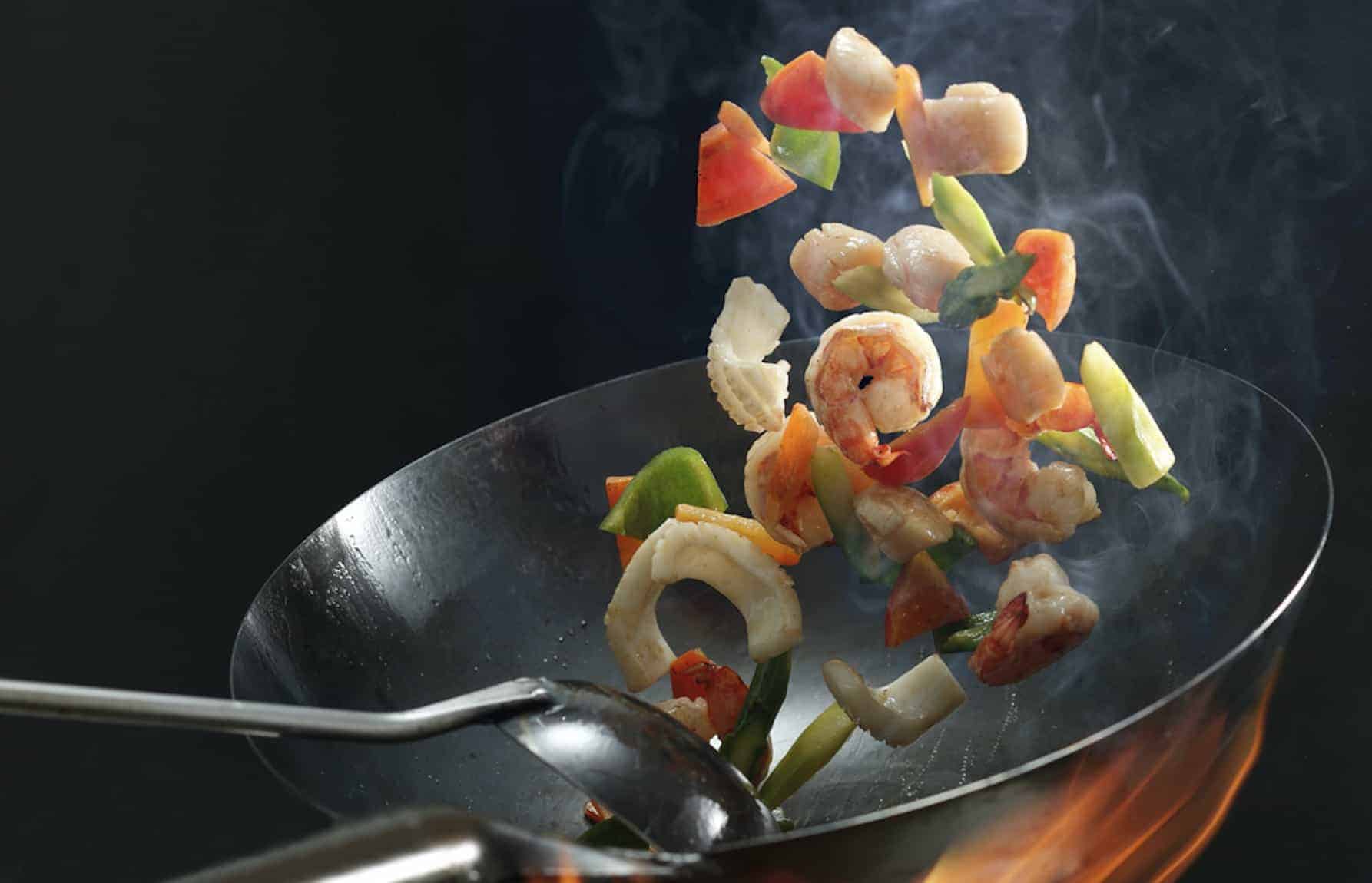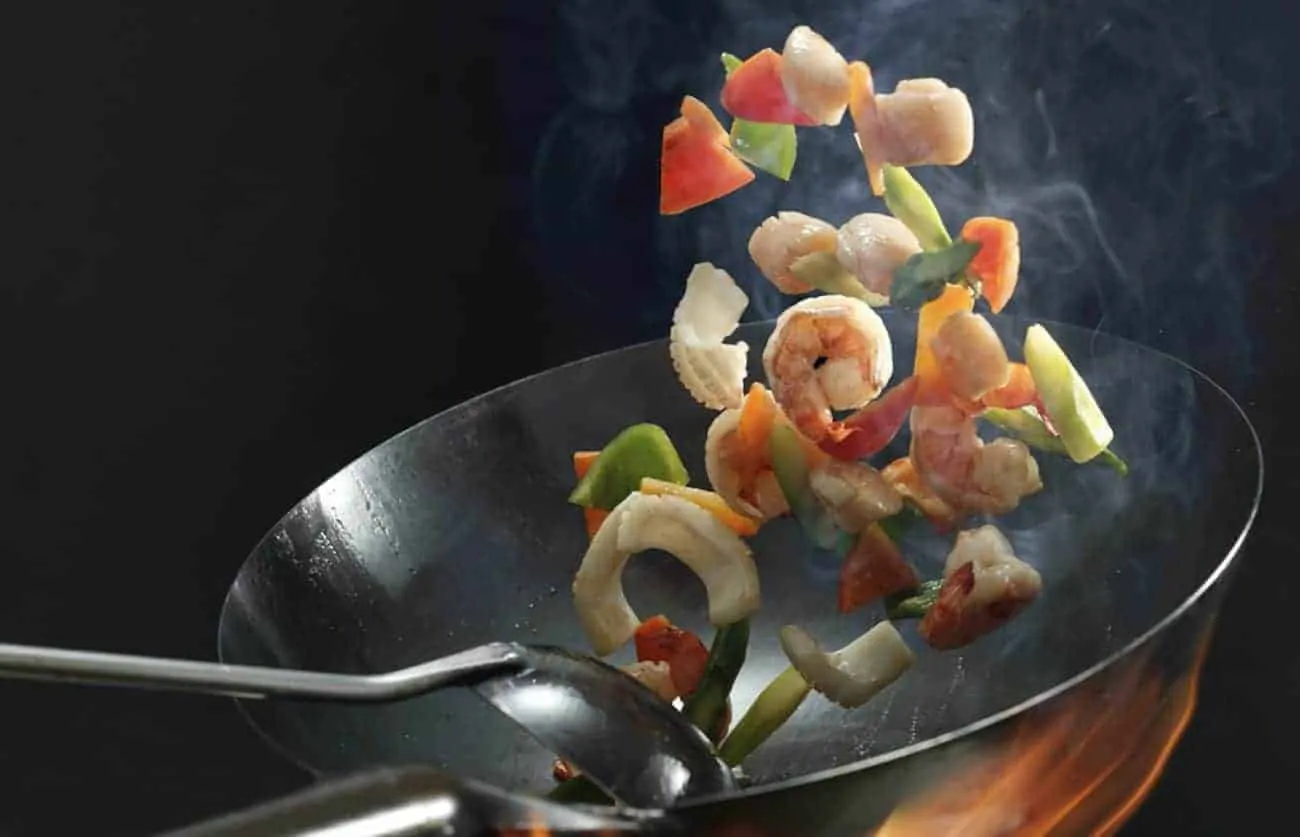 When we go on the street-food lanes, what catches our attention the most? Definitely, it is those delicious Chinese cuisines with so many sauces and spices in them getting perfectly stir-fried by the cook.
Burgers and pizzas are good but when you crave for something spicy, the first thing that comes to our mind is Chinese food and there is a good reason for that.
Preparing Chinese food is an art, which is why most of us can only taste it in the restaurants. No matter how many times we try, we somehow fail to produce that perfectly stir-fried dish.
The dish that comes out may not be so bad in taste but is usually no way closer to what we get served in the Chinese food vans and restaurants. Why is that? Because as we said earlier, Chinese food is an art whose true recipe is not known to all.
So here is a quick question people ask many times.
Why do we like Chinese stir-frying dishes so much?
Well, to answer this question, we need to go back in history and learn what "stir-frying" is and how did it begin. Stir-frying is a basic Chinese cooking technique in which all the ingredients are fried in a good quantity of hot oil while being continuously stirred.
The secret is, if you stop stirring, the food may not taste the same. Stir-frying was not so popular in the beginning but with time, it bloomed as people could afford oil and fuel to produce the stir-fried food.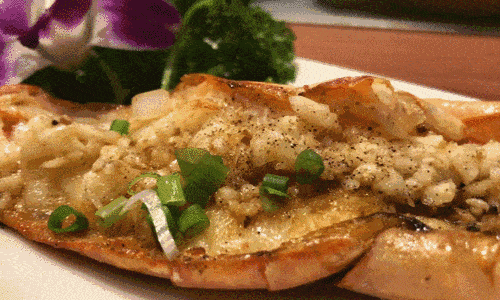 We like Chinese stir-frying food so much because there are real efforts put in it. Constant stirring and frying enhance the flavors in the ingredients. The sauces add on more flavors which makes the dish irresistible. Also, stir-fried dishes are also very healthy. Every single Chinese stir-frying dish involves some kind of meat and fish or vegetables.
The sauces used are also not rich and provide a balance in the food. The dish, no matter how it looks, mostly contains all the nutrition and reasonable calories. Therefore millions of people across the globe drool over Chinese stir-fried food and prefer them over other cuisines.
How to Master Stir-frying?
One can only explain so much about the food. You need to have it to understand what heavenly taste the stir-fried dishes carry. Every piece of meat in the dish is always perfectly cooked, crispy in many dishes and tender in others. The sauces get spread over and inside the vegetables, tofu, meat, or fish, in a way that your every bite will contain the perfect balance of all the sauces the dish has.
The best part is the veggies that come along. They are the supporting bits but they are not to be ignored. You can never enjoy your stir-fried steak completely if you don't take the veggies along with the meat in your bite. They balance the strong of sauces and the softness of meat. It also adds spiciness of the many spices and give the bite a harmony. And at the end when your plate gets empty, you feel satisfied, and that's all we need to get through this life: good food and satisfaction.
5 Steps for Stir Frying Like a Chief
Stir-frying is not just about moving the pan up and down as the chefs do. You will probably throw the ingredients all around if you don't learn the technique first. The method is not so hard to learn but it is not common knowledge Chinese chefs around the world don't reveal the secret to perfectly stir fry. And that is why you have never achieved that melodious taste at home ever.
But not anymore, here is how you can ace in stir-frying at home.
Step 1: Good preparation
Once you add the ingredients in the wok, you won't have much time for anything. So you need to get everything prepared beforehand. Keep water, salt, oil, and all the other ingredients prepared and close by.
Step 2: Get a big pan or wok
The most common issue with home stir-frying is people use smaller vessels and believe they can achieve the desired goal. Well, they can't. You need a bigger wok, the biggest in your home would do. Think of the woks the chefs use in restaurants.
Step 3: Stir-frying over high heat
Well, the hugest flame in most of the houses is a conventional gas stove flame. The key to a good Chinese stir-fried dish is "The taste of the wok" which is the taste when the hot metal meets the ingredients. So, what you need to do is bring your wok to the highest temperature it can get and then add the ingredients.
Step 4: Keep on stirring
Once you have added all the ingredients in the hot wok, keep on stirring. The thing about stir-fried food is, they get their taste because of the hot wok, but there is a huge chance of the food getting burnt. So you need to be very careful and have to keep on stirring until the dish is prepared.
Step5: Follow Chinese cooking handbook
There are several Chinese stir-frying recipes and dishes people get drooled over, here is a list of a few-
Stir-fried chili beef or steak is what you and your family needs. Juicy tender beef with fried veggies all stir-fried in hot oil makes the best combination.
This saucy one-pot dish is easy to make and even easier to have when served hot. With broccoli, you can say it's healthy too. And there is nothing as 'too much sauce' for Chinese food.
The longer the name, the better the taste. This is not really a fact but for this case, it totally is. Chicken covered in savory sauces is something no one can say no to.
– Sweet & Sour Chicken
This sweet and sour sauce is yummy and quick. It is all about crispy fried chicken drenched in sweet and sour sauces.
Craving for a quick bite? Well, this dish gets done in no time and it is a most ordered Chinese dish of all time.
Trying to balance meat and vegetable but can't stay away from Chinese? This dish is your savior. Tofu in a pot of sauces served with rice and the great part is, the dish is great with or without chicken and you'll love it.
Here are hand pick Chinese stir fry recipes you can refer to:
5 Stir Fry Chicken Recipes
5 Healthy Stir Fry Recipes (nutrient balance):
6 Stir Fry Pork Recipes
6 Stir Fry Seafood Recipes
7 Stir Fry Vegetables Recipes
Rate This Article