13 Best Cabbage Recipes in Chinese Cuisine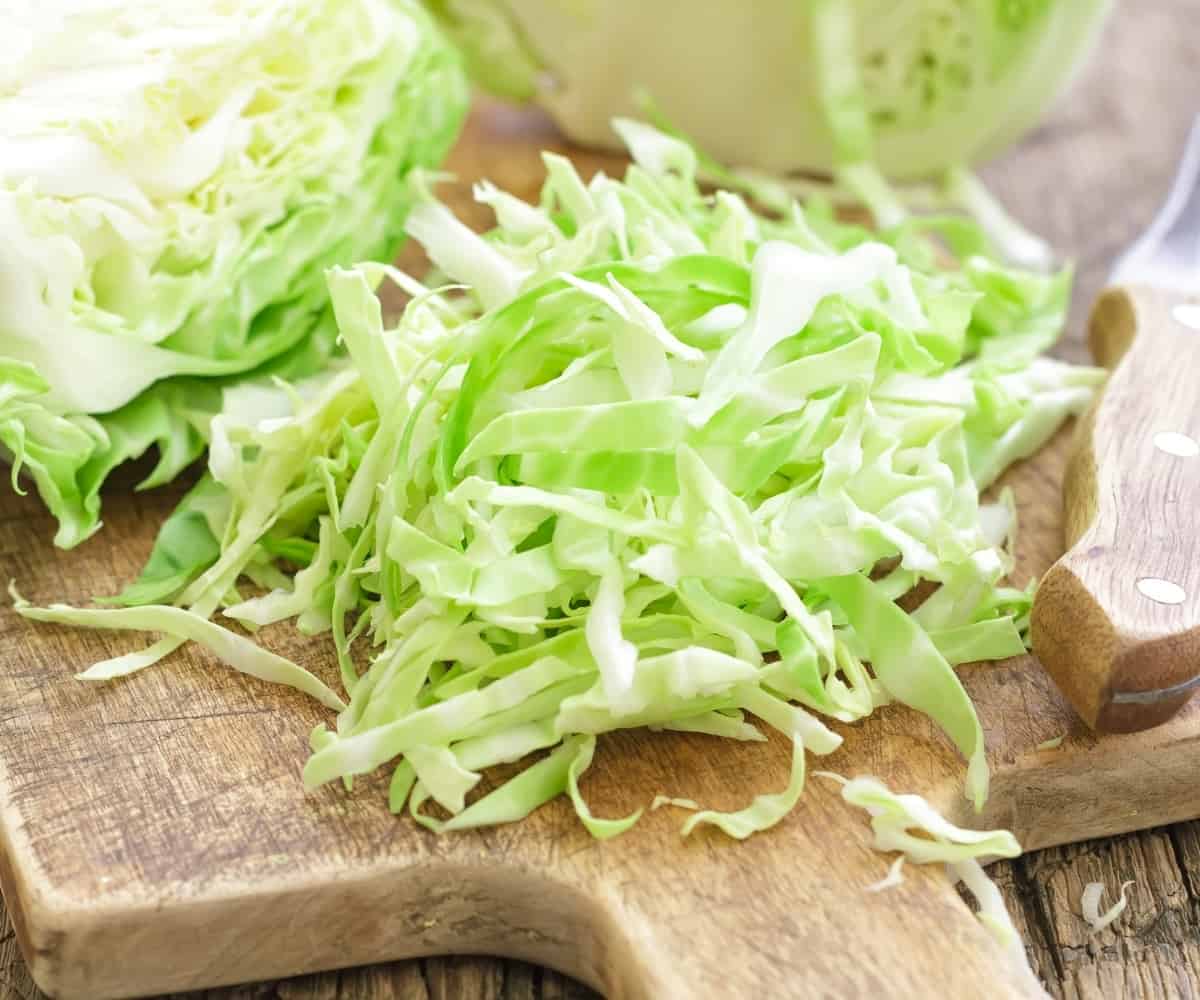 Cabbage is an essential ingredient in Chinese food. No matter for side dishes or main, cabbage recipes brings a special taste to every meal. In Chinese cuisine, cabbage plays an important role, such as for decorating food, for balancing salty taste, adding juicy, and much more. Here are Chinese cabbage recipes that are best and easy, you can make authentic Chinese food at home with them.
This vegetable bun tastes even better than meat. After steaming, the radish and cabbage will release aromatic vegetable juice, which is healthy and tasty.
This grass crap with cabbage is special with the soup. The soup is aromatic with a strong cabbage and fish aroma.
We use flowering cabbage for this bun. When it mixes with pork, the taste is second to none. Also, the mouthfeel is tender and crispy.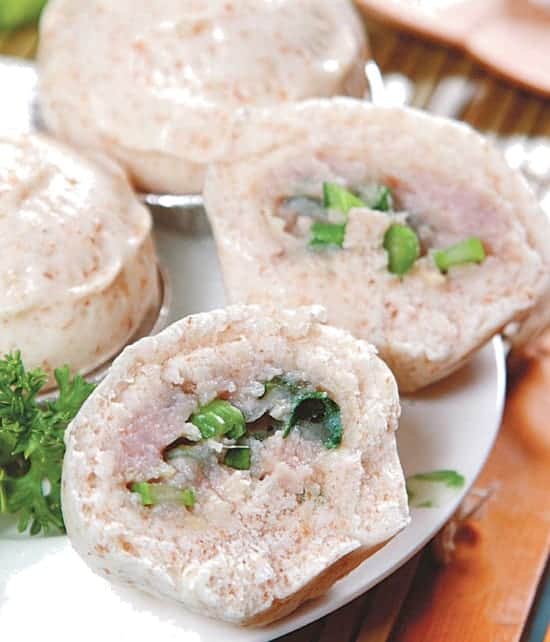 These steamed cabbage buns are popular breakfast in China. It contains both meat and vegetable, which has balanced nutrition. You will fall in love with its juicy and favorable taste.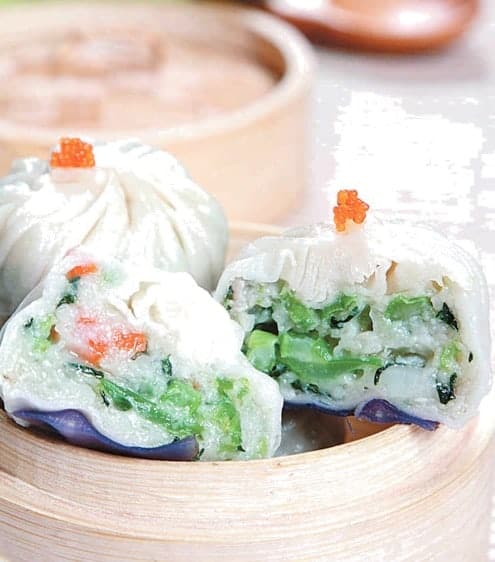 If you like salty fish taste and eating fish head, it dish is right for you. It has a strong salty fish fragrance without any fishy taste.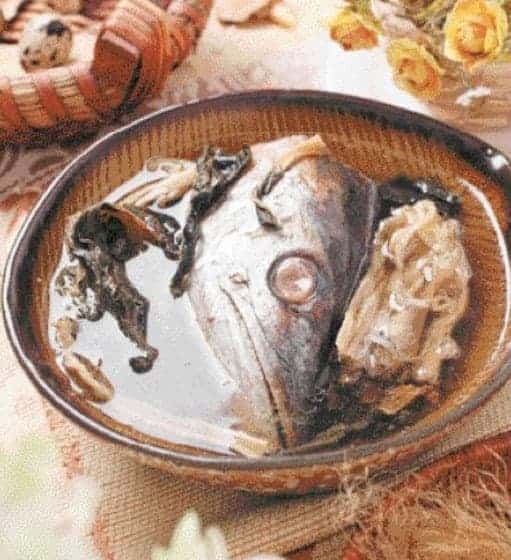 If you like sour and spicy pork, this is a must-have hot pot base. The soup brings out the pickled cabbage taste and mixes it with aroma pork belly. Its meaty backdrop makes picked cabbage more juicy and appetizing.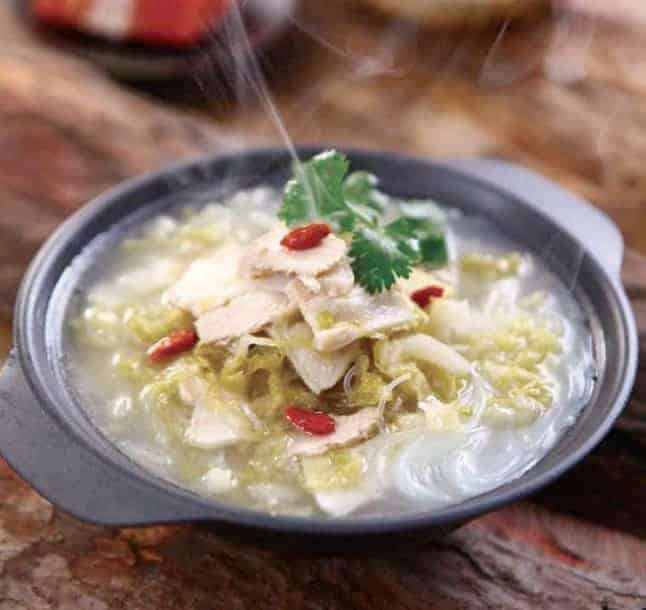 Stir-fried Mantis Shrimp With Cabbage is a healthy dish with fresh seafood and vegetable taste. First, cook mantis shrimps and cabbage separately, then mix them with egg white. With this process, cabbage spread juicy over shrimps.
Cabbage roll is a veggie dish. It is a home dish in Chinese families because this dish is simple, delicate. It is also good for our stomach and diet plan.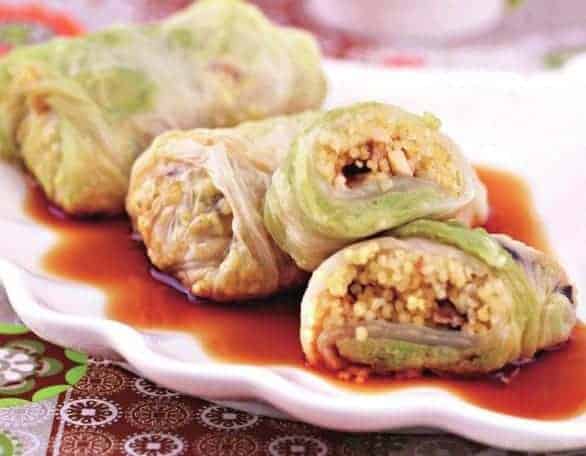 Steamed cabbage with chopped pepper is one of famous Hunan cuisine. It maximumly keeps the original taste of vegetable and fresh chili. Also, the steaming process produces appetizing juice from ingredients. It is the wisdom of Chinese cuisine.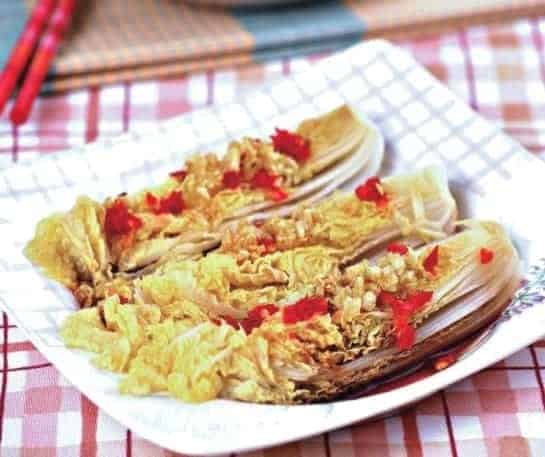 Baby Cabbage with Garlic Sauce is a very simple steamed dish, seasoning with garlic. It is colorful, healthy and tasty. You will like it.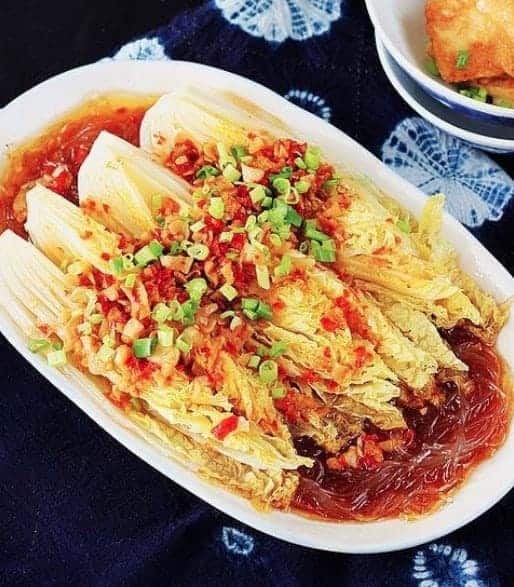 This recipe is Hunan cuisine. Hunan is a province that many people are spicy lovers.
ShaanXi Noodle with Vegetable Soup is named JiangShuiYuYuEr as the shape of noodles looks like a fish. This dish is special with the noodle shape as well as its vegetable soup. This soup has a unique taste different from the original soup. It is a popular snack in ShaanXi province.
To make a perfect hot pot base for blanching fish fillet, we settle on pickled cabbage flavor soup base. The spicy and sour taste keep fillets fresh, tender and with a little bit chewy. Like other hot pot, we stir-fried all seasoning ingredients to remove excess moisture, then added fish soup to dilute the strong aroma. By cutting fish fillet into thin slices, fish fillet could be served in 20 seconds after blanching. No extra dipping sauce needs for this strong spicy and flavored fish fillets.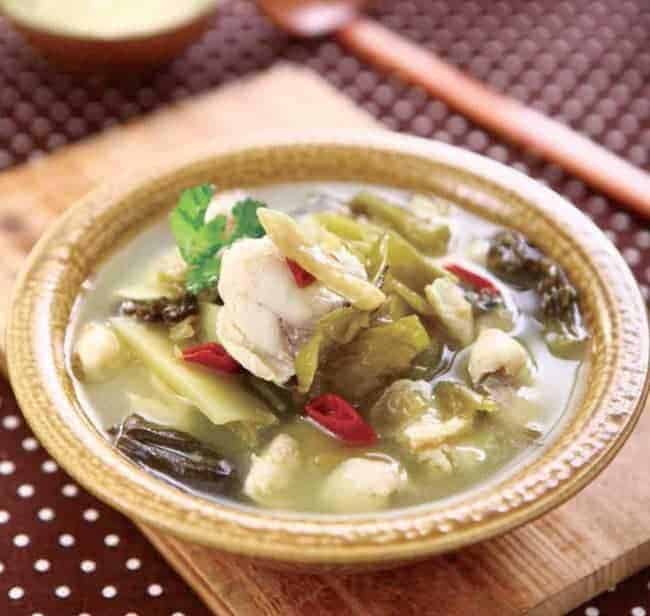 ---
Rate This Article