Simple And Tasty Rice Recipes That Are Perfect For Any Time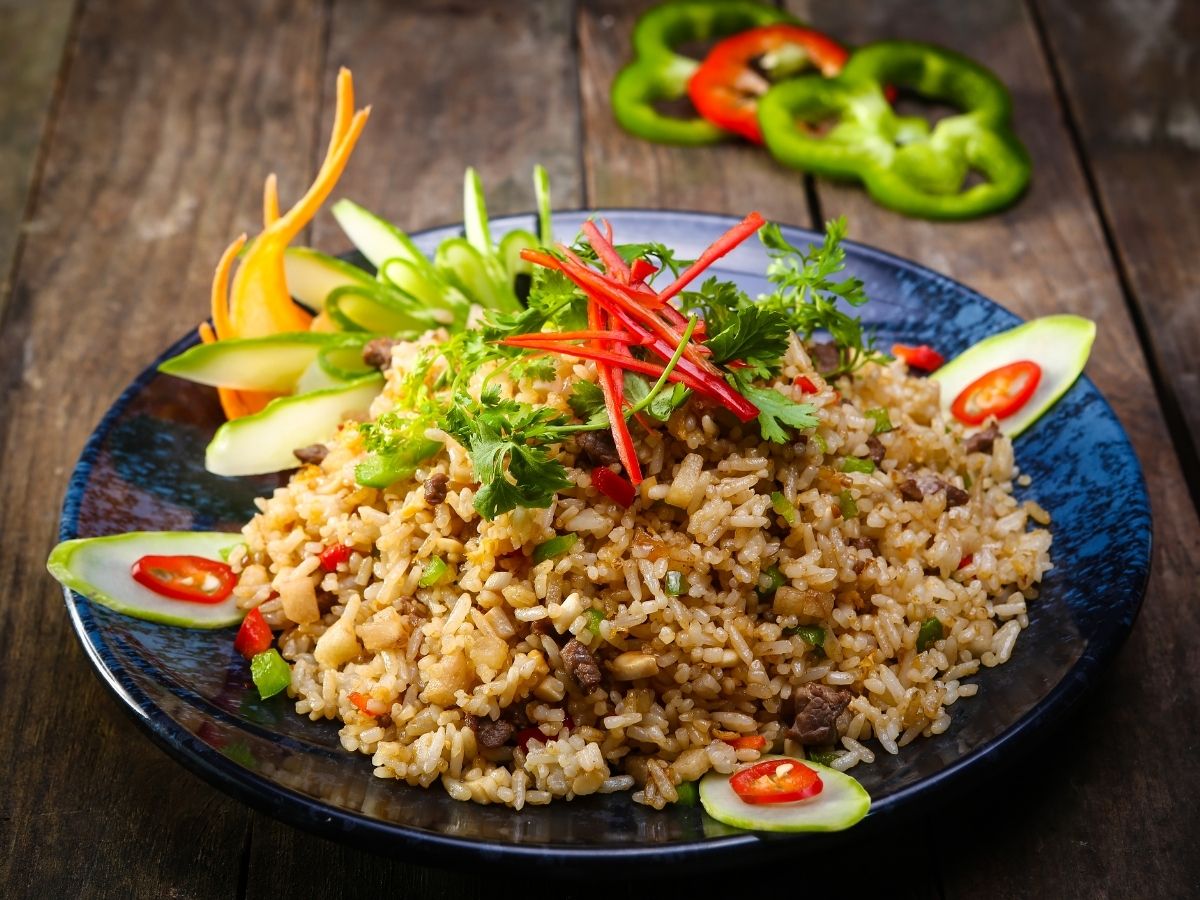 Have you been looking for an alternative to heavy, wheat-based meals? Searching for a recipe that is quick to assemble on a busy weeknight? While other more time-consuming foods might be your usual pick for dinner, rice dishes can be a delicious alternative to meals that require more labor-intensive preparation. With only a few ingredients, rice dishes can be incredibly versatile and work well as side dishes or stand-alone entrées. Additionally, they are excellent substitutes for individuals with gluten sensitivities. Itching to try out a new rice dish? Here are some simple and tasty recipes that are perfect for any time.
Fried Rice
An Asian-inspired favorite, fried rice is a no-brainer for someone who wants to whip up a meal that is both tasty and easy. Perfect for beginners, this dish can be made in virtually any cooking receptacle and with a variety of different ingredients. For a more traditional feel, try adding generous amounts of soy sauce, cooked egg, and chopped vegetables. If you're feeling creative, you can opt for just about any type of vegetable or herb. This is a great option for using up leftovers in your fridge.
Biryani
Popular in India, biryani is a perfect example of a healthy yet satisfying comfort dish. Rich in spices and made with any type of meat you have on hand, this is a sure family favorite. If you'd like to cut down on cooking time, make sure to get the recipe for a one-pot version of the classic meal. This can save you time both in the preparation and cooking stages. Though there are multiple ways to prepare biryani, a pressure cooker can take this dish from an occasional treat to a household staple.
Risotto
One of the fanciest on this list, risotto is a deceptively simple plate to present. Made with rice and stock, this creamy alternative to pasta is packed with flavor and seen as gourmet in many places. If you're a mushroom lover, this dish is definitely for you. An Italian must-have, risotto is a great recipe to make to impress your loved ones. The best part? It takes almost no preparation. Simply ensure you have starchy, short-grained rice on hand. Arborio is most often used and will give you the best consistency. Talk about easy indulgence!
Rice Casserole
Prepared in the same way as most casseroles, rice casseroles are kitchen all-stars if you like simply setting a timer and forgetting about it. By throwing all of the ingredients in a casserole dish or dutch oven, you'll get a delightful blend of flavors without doing any laborious frying or searing. Playing with Mexican flavors gives this dish a spicy twist, and is sure to bring color and taste to your table. Toss it in the oven, cook it, then grate some cheese on top, and voila! A perfect casserole for any night of the week.
Let's face it, when it comes to cooking, the fastest, cheapest recipes are often the ones we end up making the most. However, that doesn't mean your meals should be bland or boring. By incorporating rice as a staple entrée ingredient, you can save money and time. Best of all, you'll be creating dishes that the whole family will love. What are you waiting for? Dig in!
---
Rate This Article