Top 18 Chinese Seasonings At Home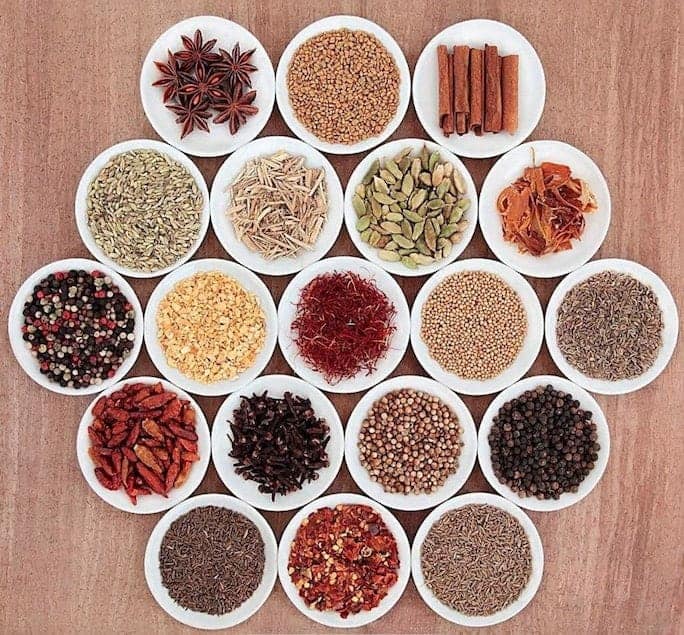 Do you love Chinese food? Are you often struggling with Chinese ingredients and seasoning? You found a delicious recipe but gave up since the nearest Asian market 1 hour away from your house? Do you want to make authentic Chinese food with fewer ingredients? Where to begin?
You only need a few basics ingredients to cook most Chinese foods. I have included all the ingredients belows that you will most likely use for Chinese cuisine. After you have received these basic ingredients, you can prepare a wide variety of Chinese dishes by combining them with other ingredients. You can buy these ingredients from a supermarket.
Oyster sauce
Just as Hosín sauce, the oyster sauce improves the taste of every dish. The main difference between Hoisin sauce and oyster sauce is that the oyster sauce is the much less sweet and has a rich umami taste. If you add a drop of oyster sauce to simple fried noodles or noodles, it improves the taste's depth and improves the taste. The oyster is an important ingredient in marinating, such as roast chicken marinades. I often use oyster sauce since it makes cooking easier. Vegetarian can use vegetarian at home or use mushroom oyster sauce instead.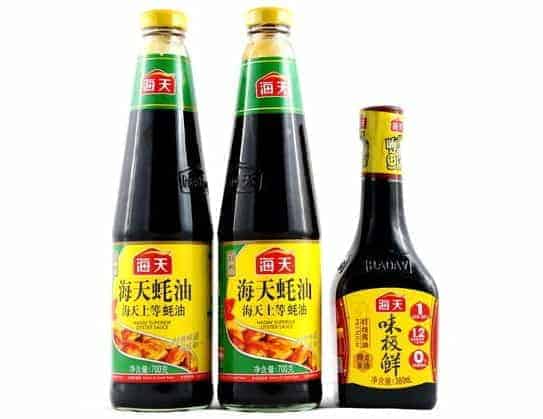 Light Soy Sauce (or Soy Sauce)
The foundation for Chinese and other Asian cuisines is soy sauce. You will find a lot of soy sauce on the market, so you need to choose the right one. Before purchasing any soy sauce, read the label. Only soya, wheat, water, and salt should be the main ingredients. Many manufacturers had enhanced new soy sauces with syrup and alcohol. No matter what other ingredients added, the main ingredients should be more important than the enhanced ingredients.
We use light soy in China. Light soy sauce is lightweight and tastes saltier than normal soy sauce. Add color to a food, we pair it with dark soy sauce. You can take regular soy sauce instead if you do not want to have too many bottles in your cupboard. Soy sauce makes Chinese food very authentic. Using a light soy sauce makes a dish little lighter, but it has a similar taste.
Cooking Wine
The alcohol content is between 18 and 25 percent. Compared with beer (5%), it has a strong flavor and wine (coming in 12 percent). There are various types of cooking wine- Miju Rice Wine, Shaoxing Rice Wine, Shaoxing Tradition etc. Chinese cooking wine is an alcoholic beverage and the ingredient in Asian dishes. Sometimes you can use beer to replace it.
Dried shiitake mushrooms
Dried shiitake mushroom is one of the most important ingredients in Chinese cooking and I often add it to improve umami and taste depth. It has unique concentric taste. It is not possible to replace it with fresh shiitake mushrooms or chicken broth. You can use dried shiitake mushrooms for most of the Chinese dishes, including a hot pot, soup, egg rolls, and even fried dishes. It only plays a role of enhancement with no negative influence on taste.
Black vinegar
Black vinegar flavor is malt, woody, and aged smoky. It was first popularized in East Asia, especially in southern China. Compare with soy sauce, black vinegar has a dark color because of the long aging process. Its taste is rich, pungent and soft. Chinese pig' trotters, rice noodle sauce dumpling sauce, sweet and sour sauce use black vinegar as a key ingredient.
Spicy bean paste (DouBanJiang)
Chinese Spicy bean paste is a fundamental ingredient of Sichuan food. It has a strong taste and can make every dish taste better and spicy. You must add it in tofu and beef noodles if you want to make authentic Chinese food. But remember, too much bean paste will make dish salty, try the taste before adding bean paste. You can use it to create these wings and mix green beans with them.
Star Anise
Chinese commonly use whole star anise for braised spareribs, beef stew, and braised duck. The Star anise pods are strong and have a long shelf life. They are a key part of beef stock and noodle soup. But do not add too many star anise, or it will spread its taste over the soup. And braised pig's trotters are always nice to have star anise.
Dried chili peppers
Dried chili pepper is the main ingredient in most Hunan and Szechuan cuisine. You will find lots of dried chili pepper in Sichuan cuisine, no matter a soup and fried dished, To cook genuine, authentic Sichuan food, you might need different pepper. They are ranging from super spicy to super smoky. The next best pepper will be chili peppers from Korea or Thailand. They are more common in Asia.
Sichuan peppercorn
It is the main ingredient in Szechuan cooking. You can use it in many Chinese cuisines. It is essential as chili peppers. It is the main spice used to make sauces such as chili oil and spicy sauce. In most of Sichuan dishes, dry fried green beans, such as famous Kung Pao Chicken. In most of the Chinese recipes, you need to stir-fry Sichuan pepper, minced garlic, and ginger before stir-frying. The purpose is to make cooking oil more fragrant.
Five-spice powder
This is a powerful and amazing spice. It is an important ingredient in marinating and braising. You can use this ingredient in most of the marinating. You can make your five-spice powder in your own kitchen. The fresh, homemade mix of spices is more odorous. You have a full flavor control according to your preference. For me, easier to buy from a supermarket. Do not add too many to your soup before you try the taste.
Sesame oil
Sesame oil is another flavor boost in Chinese cuisine. We add sesame oil at the end of a stir-frying and steaming. Please note that different sesame oil on the market, you need to choose the baked sesame oil. If you want to make authentic Chinese food, you will need to choose a toasted one. No matter you make stir-frying, steaming, soup or stewing dishes, you can always add a teaspoon of sesame oil before serving.
 Dark soy sauce
Dark soy sauce is for marinating and coloring food because it can darken a dish with tasty color. It often used with light soy sauce to add color and seasoning. Dark soy sauce is tasty when you apply with fried noodles, fried rice, and braised chicken, pork and beef. You don't need to store dark soy sauce in the refrigerator. So it will be a good choice as your cupboard.
You can use the ordinary soy sauce as it still gives a nice color to the meat. But you will need dark soy sauce if you want to create lovely noodle or marinaded meat. Remember, the taste of dark soy sauce is so strong that you never want to add too much dark soy sauce in dishes.
Hoisin sauce
For cooking a Chinese BBQ and a dipping sauce, Hoisin sauce is a must-have ingredient. When you have the famous Beijing Roast Duck and duck pancakes, Hoisin sauce must on your side. I think it's a must-have for cooking and seasoning. Braising and marinating often need a variety of ingredients, including Hoisin sauce. And when you have barbecue outside, a Hoisin sauce is your first choice.
Peanut oil
A large bottle of peanut oil will improve your fried dishes taste. Amazing right? You can find a 100 percent peanut oil from Asia. The oil should be very fragrant once you open the lid. I love peanut smell! It is fragrant smell similar with toasted sesame oil, but with a much lower price (still depends on volume). You will see a big improvement in using pure peanut oil than regular vegetable oil when you cook simple vegetable dishes like bok choy with garlic sauce or stir-frying pork ribs.
Douchi (Fermented black beans)
Douchi is the most important ingredient in black bean sauce. The flavor is more potent and powerful than soy sauce and light soy sauce. You can use it in fried and steamed dishes in the south of China.
Dried black fungus
A common ingredient of hot pot, sour soup, egg rolls, noodle with gravy, and many other meals. The fresh or dried black fungus is crunchy with an earthy taste. You need to wash it until clean. It doesn't have much taste of its own, but it can absorb the flavor of food you cook. If you want to cook authentic Chinese food, you will need this ingredient in your kitchen.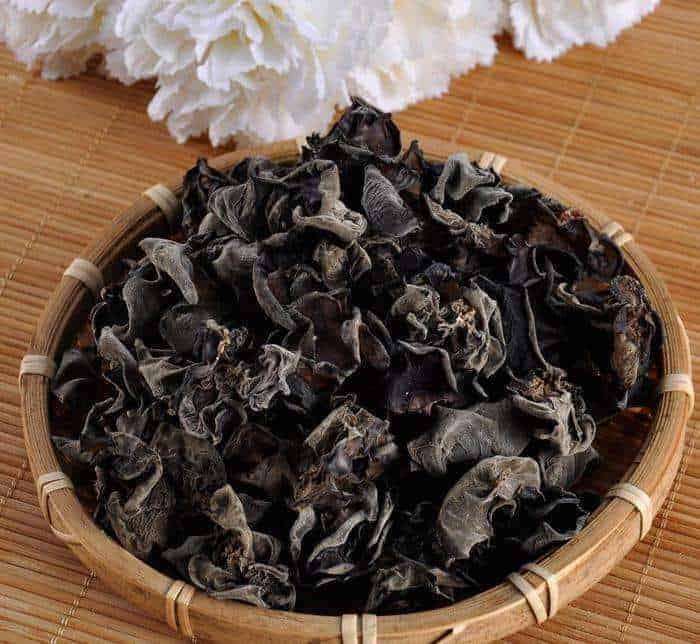 Fried bean curd tofu
In China, we have a special name for this tofu–vegetarian meat. You can add it as meat and it will have meat taste with less calorie intake. A good chief makes it as beef taste, pork tastes, and even fish taste. No matter adding fried tofu in vegetarian or meat dishes, its amazing taste will surprise you.
You can find it in China town or Asian market. In Japanese, Korean, and Chinese markets it may have a different label, but they are the same. It might come in various package, but you need to know is that it has golden skin and fluffy texture.
Dried shrimp
Dried shrimp is a must-have ingredient to add a seafood flavor. You can add seafood taste to your sauce and fried dishes without adding plenty of calories. If you cook with fresh ingredients, you'll love this ingredient.
Summary
These are the top popular ingredient for Chinese cuisine. They can store in your kitchen for quite a long time so you can prepare these ingredients if you love making Chinese cuisine.
Rate This Article