Top 8 Best Steamer Cookbooks Reviews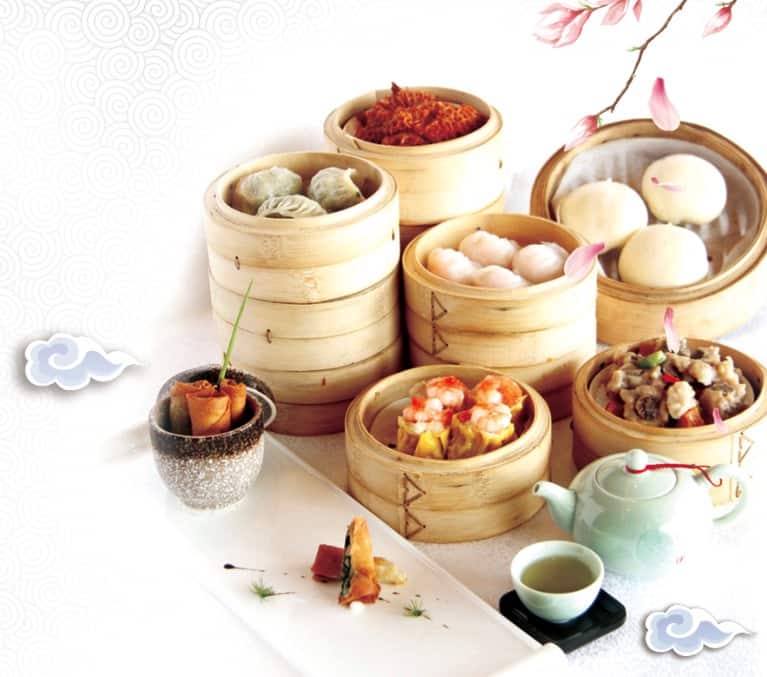 You are looking to get the best steamer cookbook because you might have heard that steam cooking is a beneficial method of cooking. Steamed foods are generally known to retain more of its original enzymes, minerals and vitamins. In general, we lose these things from the foods in the water when they are cooked using water.
Above all, steaming generally softens the fibers in fruits and vegetables. In turn, they make them easily digestible. This will ensure that your body can absorb all the essential nutritional goodness easily. With these things known, we have reviewed 8 best steamer cookbooks here to help you with the selection of the right cookbook:
#1 Cooking With Steam
This book from Stephanie Lyness features some of the mouth-watering full-flavored low-fat dishes that you can prepare with your electric steamer.
It will not be an overstatement to say that for more than 20 years, this book has been the bible of full-flavor, low-fat steamed food. If you have been looking for ways to make effective use of your electric steamer, you should get this book.
This book can be the best choice for any individual looking for a guide to make effective use of an electric steam cooker. If you are concerned about burning your food in an electric steam cooker, you can learn how to avoid it effectively from this book. Of course, you will learn some healthy steamed dishes.
Some readers of this book, who are new to steam cooking feel that it is a good book with some basic steam time charts for vegetables, seafood, poultry, and meat. Also, many readers point out that the recipes in this book are good.
#2 25 Recipes for the Steamer: Simple, Delicious and Fast
This book from Mattis Lundqvist contains 25 steam cooking recipes as the name implies. From this book, readers can get to read some simple, fast and delicious steamed foods.
If you are new to steaming, you can learn some basic steaming recipes from this book. The steamer recipes in this book are created to help first-time steamers with clear instructions on the required quantity of ingredients required for each.
From this book, you will get to learn 25 steamer recipes. Irrespective of the brand of steamer you own, you will find the basic steaming recipes helpful for new steamers. Even, you will get to know nutrition information for each recipe from this book.
Readers feel that this book is loaded with easy-to-prepare recipes that any newcomer will find highly useful. Also, some users feel that this book is a great gift for any person, who is interested in learning steam cooking.
#3 The Skinny Steamer Recipe Book
This book from CookNation is for health-conscious individuals. The book provides steamer recipes with less than 300, 400, and 500 calories. Above all, the book offers delicious recipes for calorie-conscious individuals.
The book has been written to ensure that you can make the most out of your steamer. If you wish to reduce or retain weight, the skinny steamer recipes in this book will make it the right choice for you.
You will learn a calorie-controlled diet if you are particular about managing and maintaining your weight. Every recipe in this book has been created to serve two people. The book contains steamer recipes that are healthy, simple, and versatile. You will learn 60 recipes from this book with many useful cooking tips. Even, the book offers cooking charts.
Many readers are highly happy about the steaming tips section that this book offers. Also, some readers are highly happy about the cooking tips that this book offers when cooking in different types of steamers. Also, some users feel that the vegetable side section in this book is really good.
#4 Steaming: Great Flavor, Healthy Meals
This book from Brigid Treloar as the name implies offers steamer recipes with healthy meals and great flavor. Right from starting an introduction to steaming, the book offers step-by-step steaming tips and methods.
This steaming cookbook offers useful guides on preparing meals that are tasty and healthy by using the steam cooking method. Readers will get to know steaming foods under different categories from this book.
You will learn how to encompass steam cooking in your meal preparation. To help readers like you learn this, more than 40 steaming recipes are given by the author. Further, you will learn how to use a wide range of steaming equipment. You will learn how to steam cook recipes under different categories from this book.
Many readers are highly happy about the tons of cooking recipes, ideas, and tips. Also, readers are highly happy about the inspiring photos that motivate them to prepare recipes from this book. This is the book ideal for anyone interested in steam cooking as claimed by many readers.
#5 The Steamy Kitchen Cookbook
This book from Jaden Hair offers more than 100 Asian steaming recipes that are simple enough to prepare with ease.
This is an engaging cookbook that encompasses dozens of full-proof Asian recipes that are not just easy to prepare, but also quick to prepare. The recipes in this book will appeal to the Western people interested in Asian Cuisine. You will love the style in which the book has been written and the good splash of humor shared by the author.
The Author Jaden Hair has created this book to help you irrespective of whether you are hurrying to get a weekday meal or a table for your family to entertain them during the weekend. You will learn the steps for creating delicious and fresh Asian meals without any fuss from this book.
Most readers feel that this is an outstanding cookbook for pros. Also, many praised the fun aspect associated with this book that continued to keep their attention to this book alone as against looking for other cookbooks.
#6 Dim Sum
The name of this book Dim Sum is followed by Dumplings, parcels and other delectable Chinese snacks in 25 authentic recipes, which clearly indicates that the book contains 25 authentic Chinese recipes.
This book from Terry Tan has traditional Chinese dishes that will help you if you are interested in learning some authentic Chinese dishes. This is a book meant for a person, who has just basic knowledge about Chinese cooking. The reason is that you will get to learn step-by-step instructions with nearly 100 photographs to learn Chinese snacking recipes with ease.
From this book, you will learn to bring the traditions, textures, and tastes of classic Chinese Style of dining to your Kitchen. From this book, you can learn 25 such recipes.
Most readers feel that it meets their requirements to learn traditional Chinese recipes. Some readers feel that this is a great source to learn the Dim Sum. Most readers also love the handy small size of the book and its wipe-clean cover.
#7 My Ultimate AROMA Rice Cooker Cookbook
As the name implies, this book was written by Author Elizabeth Daniels to help the owners of AROMA brand rice cooker. She has provided 100 recipes that will make your cooking in Aroma cooker and steamer, the most enjoyable ever.
If you have recently bought a rice cooker from the Aroma brand, you will get the chance to learn how to cook different recipes in this cooker. You will get to know the right temperatures and times to set in this cooker for different dishes to ensure that you can prepare aromatic meals every time.
If you are a working woman, you can learn how to cook meals besides managing your work. You will learn how to prepare delicious and healthy meals for your family in your AROMA cooker without spending much time in the kitchen. You can learn some useful tips to add healthy crispiness to your meals and much more from this friendly book.
When we reviewed this book, we tried some of the recipes from this book in our AROMA rice cooker, they came out well. The instructions in this book are pretty clear as stated by many other users as well. Many people stated that they learned how to make the best use of their AROMA Rice Cooker.
#8 Steamer Cookbook
If you own a steamer and have been looking for a steamer cookbook, where you can learn useful recipes, you can consider buying this book from Stephanie Sharp.
This book has been written to help users of a steamer cooker to learn some recipes that are not just healthy, but also tasty. Most importantly, you can learn recipes that will not require much cooking oil.
You will learn different steaming recipes with clear information on the serving size, cooking time, ingredients and step-by-step cooking method to be followed. You will also learn about the different types of steamers from this book.
Many readers are highly satisfied with the lot of ideas that this book offers for steam cooking. The instructions and ingredients required are clearly listed as we found ourselves from the book.
Conclusion
From the 8 books reviewed above, The Steamy Kitchen Cookbook is our choice. The reason is that the author has posted many recipes. Even, the hilarious narration in different places makes this book fun to read.
---
Rate This Article