18 Best Pork Rib Recipes in Chinese Cuisine
Pork rib recipes are the most popular meat recipes in Chinese cuisine. It has various cooking methods, such as frying, stir-frying, steaming, and even blanching. Here are the best pork rib recipes that we have tested and proved the taste.
To have traditional fried pork ribs, we marinate the pork ribs into cornstarch and egg liquid. Then fry over small heat until cooked. Use high heat to cook to make it more crispy, then add it to the seasonal sauce to make the meat taste deeper and juicer.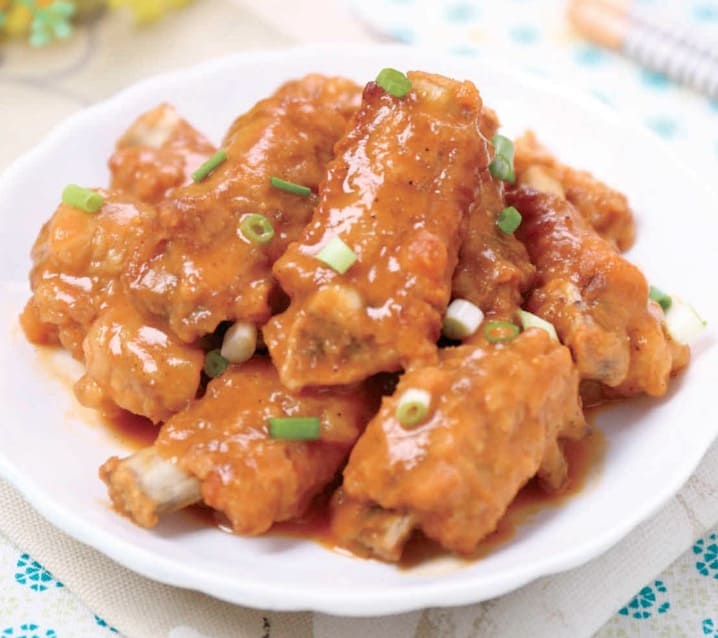 Pawpaw is rich in nutrition and help to weight loss. This soup can be used as a weight control diet because it offers enough sources of protein and vitamins. Also, it has less calories if you choose the pork ribs only have lean pork.
Mung bean can clear our body's hot and blood pressure. This pork ribs soup combines kelp and mung bean, which offer a perfect combination of vegetables and meat.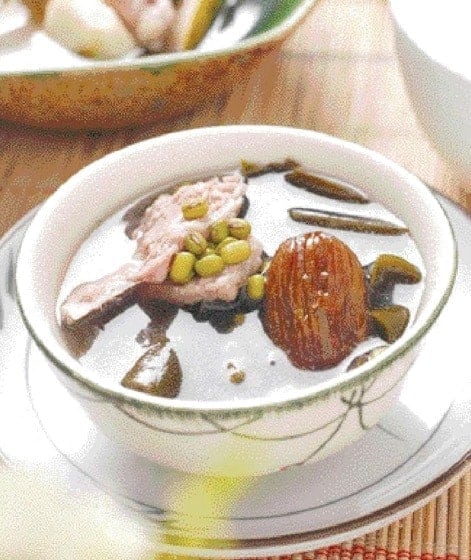 Pork rib combines with cucumber to achieve a wonderful balance of meat and vegetable. Making this soup is fast, easy and inexpensive. And it provides sufficient nutrition. Thus, it is a good daily soup that you can enjoy every day.
The soup is sweet and fresh, it has a strong pork ribs smell. It is perfect for who love bean sprouts. Both green bean and soybean sprout can be used for this soup.
Luffa soup is an ideal soup in summers. It makes people feel comfortable and refreshing. When combined with pork ribs, it is nutritional with rich in protein.
This pork ribs soup is a perfect calcium supplement. After adding kelp, the soup has a good combination of vegetables and meat. It is a healthy soup for everyday meals.
This pork ribs soup is rich in protein, and it contains lotus root which speeds up the absorption of the nutrition. If you are a meat lover, you definitely will fall into love with this healthy and sweet soup.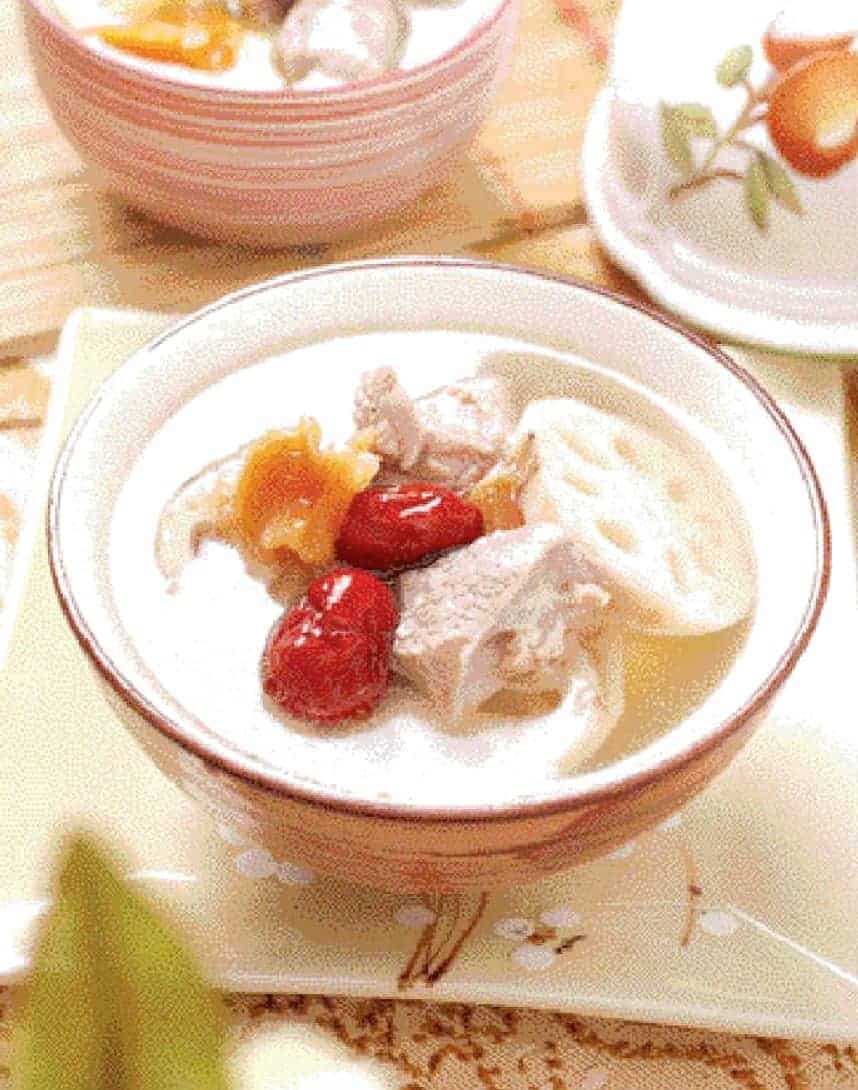 Shiitake mushroom brings an aroma for smell and taste, which is a key for this easy pork ribs soup. The process is really simple, and it is a wonderful daily soup.
Lotus root has a lot of health benefits. This pork soup enables the nutrition of lotus root to dissolve into the soup and help your body to absorb nutrition.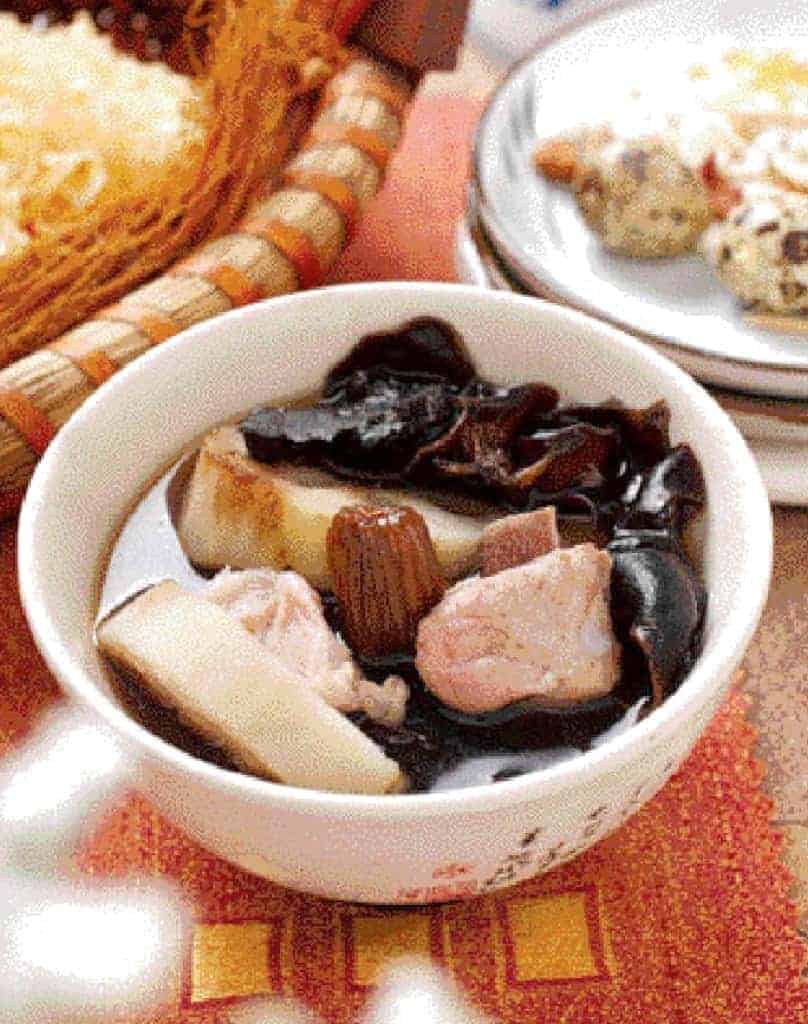 Easy ingredients to make simple fruit and meaty soup. If you like apple's sweet and sour taste, you should definitely try this recipe.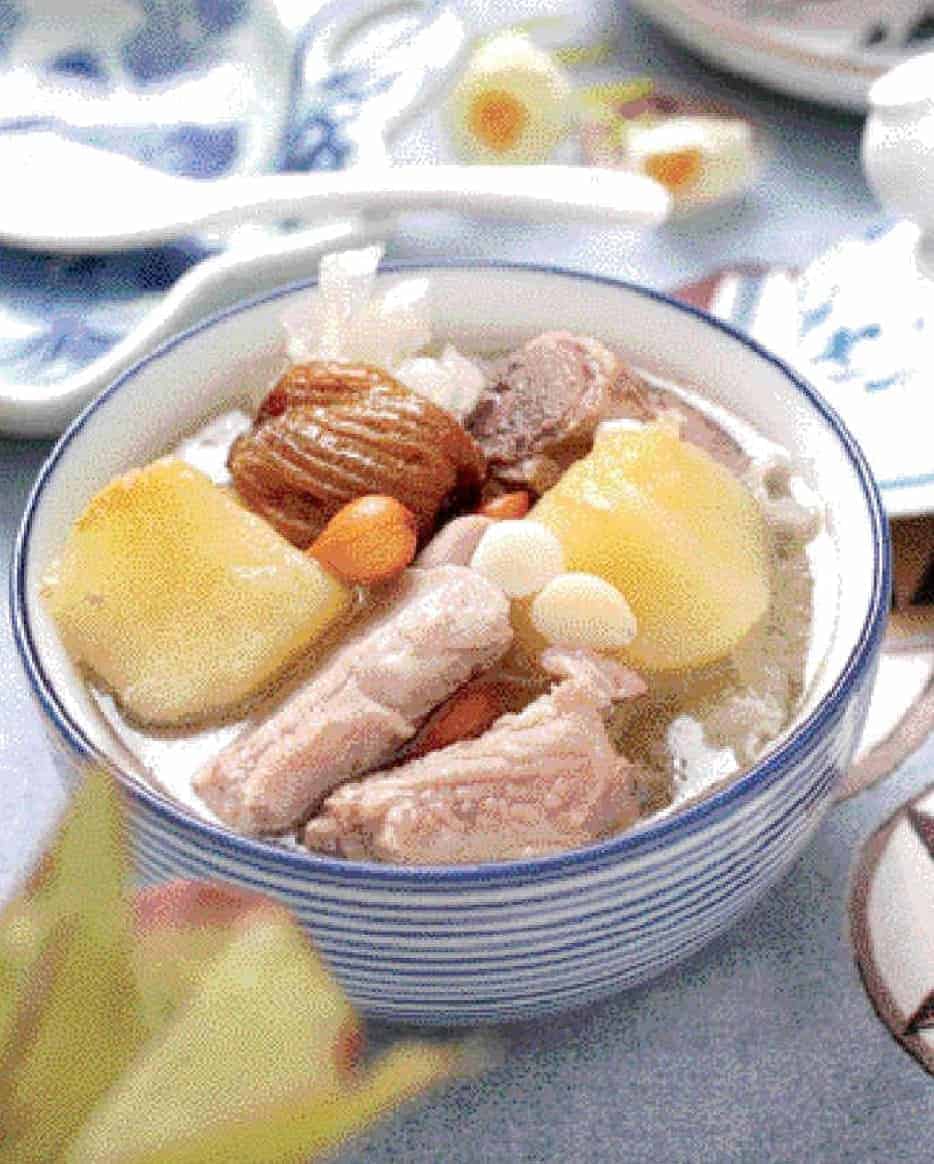 For an in-depth taste with a little sour pork ribs soup, we settled on adding Sauerkraut when the soup is done. After 10 minutes braising, Sauerkraut kept and diffused its original taste without over mashed. We started with cooking pork ribs, broad bean paste, and chili sauce to remove excess water. Then added spice, seasoning and chicken soup to make an in-depth ribs soup. After adding Sauerkraut, we topped red jujubes, Goji for decoration.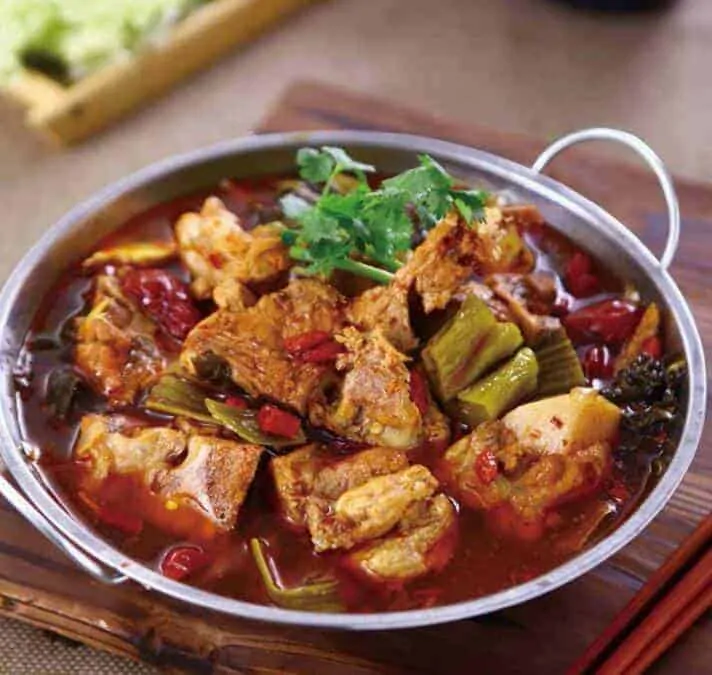 Pork Ribs Soup has a complexity taste. It mixes all ingredients together and balances through cooking wine and ginger taste. To enhance the diffusion of aroma, we started with frying ginger, scallion, garlic, and other seasoning ingredients. Then add pork ribs and simmer for 1 hour to make the soup base. This hot pot base is suitable for everyone, especially spicy lovers.
To enhance abalone favor, we adopt pork ribs soup instead of chicken soup. Strong aromatic pork ribs soup cover and improves the seafood taste. Instead of boiling, we use a pressure cooker to speed up the taste diffusion before overcooking the abalones. This recipe softens abalones meat with no fishy taste and losing seafood flavor. It makes abalone juicy and appetizing.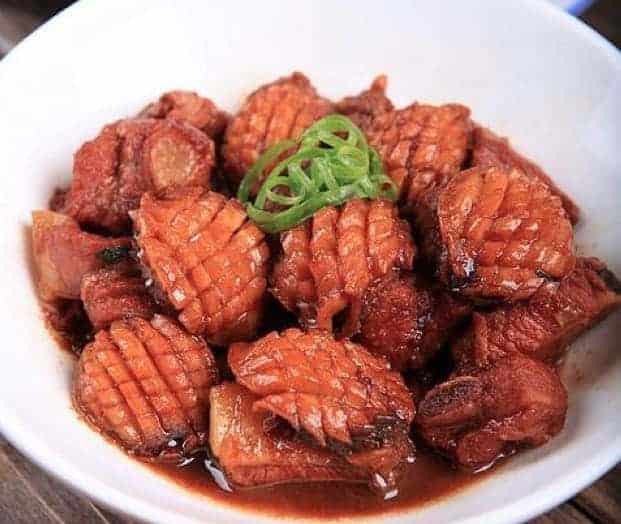 This dish tastes sweet and salty. Ribs are very crisp. It is in a golden red color. Everyone loves it. In traditional Chinese medicine, this dish is suitable to help people recover from illness and prevent weakness.
Never miss a chance to try Chinese Braised Ribs, or you would regret. Let's make it at home any time and enjoy with family and friends!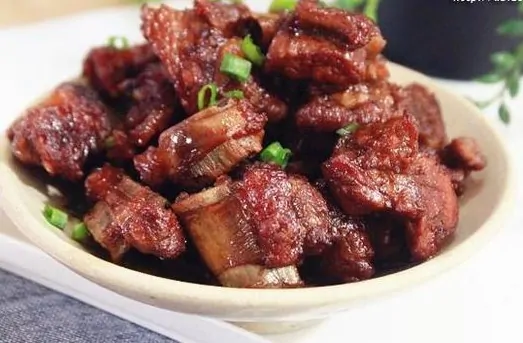 Abalone and Pok Ribs Soup contain nutrition that helps patients to recovery. To add deeply pork soup favored pork, we simmer all ingredients for 2 hours to ensure every ingredient spread its taste in the soup. This comforting abalone soup suitable for everyone.
Sweet and Sour Spare Ribs is a typical and popular traditional dish of Sweet and Sour Ribs. It selects fresh pork ribs as the main ingredient, the meat is fresh and tender, and the vegetables are red, bright and smooth.
---
Rate This Article