Boneless Fish Slices Taste Reviews and Chinese Cooking Tips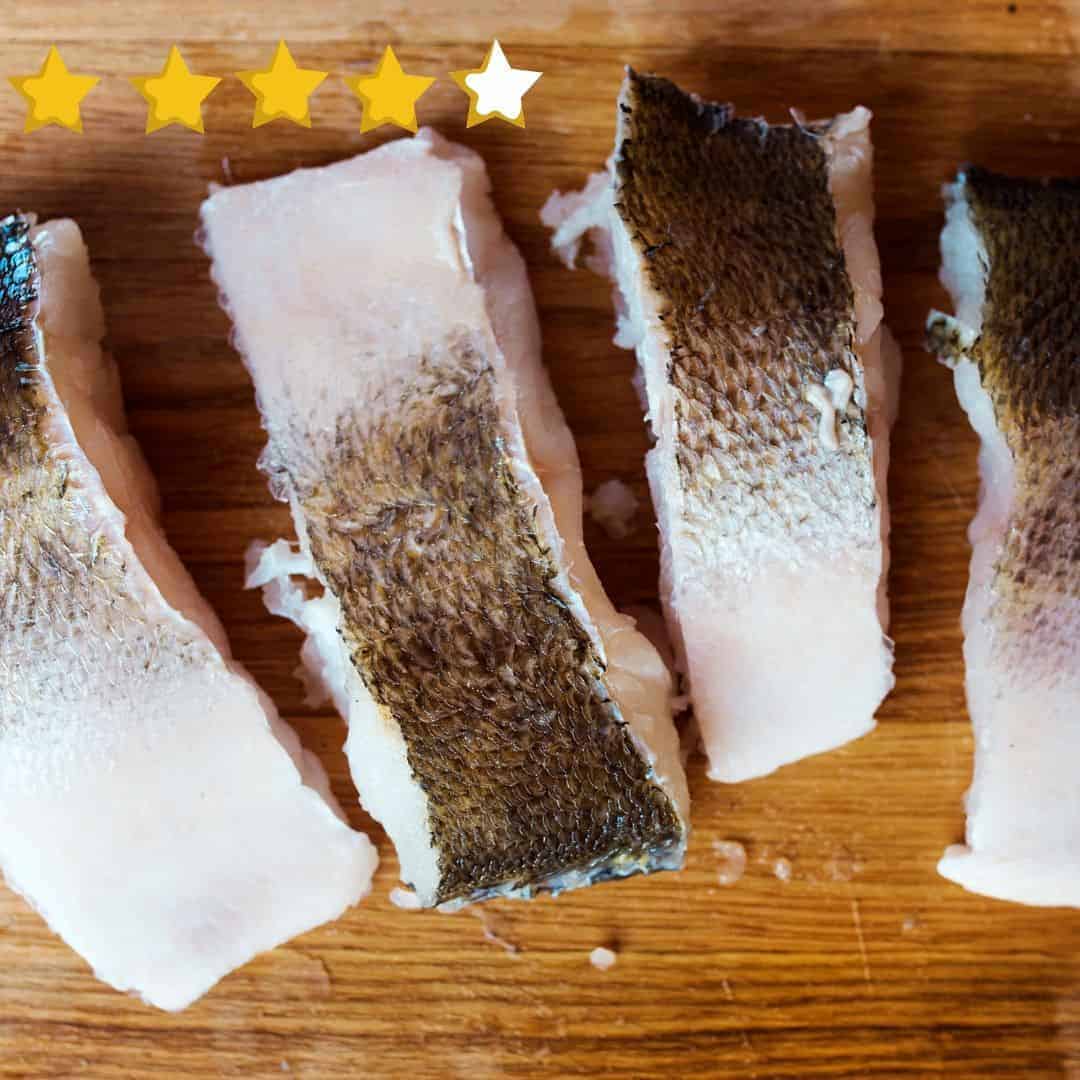 Why We Love Boneless Fish Slices?
Boneless fish slices bring an exotic taste to most fish dishes and is an ever-present recipe in most booth and stock. It contains the same nutrient found in most fish but has become a popular choice in most cuisines. However, what we love most about the boneless fish is its versatility. The absence of bones makes it quite edible and easy to cook. It can be eaten without any fear of bones getting stuck while eating. Hence, it can be consumed by kids without necessarily keeping a watchful eye.
In terms of preparation, boneless fish slices aren't the easiest to slice. Making a booth or soup with this fish neither takes long or requires much. However, it requires the best cutting technique to get the right appearance.
What Does Boneless Fish Slices Taste Like?
Asking for the taste of fish is like asking for the taste of vegetables. Most times, it's hard to attribute one specific taste to boneless fish and seafood in general. The taste depends on a whole lot of factors, which includes method of preparation. To this effect, the taste of grilled, fried, or cooked fish is bound to be different.
Secondly, the taste of boneless fish is also largely influenced by the type of meal as well as spices utilized during the preparation process. If you want a boneless fish with mild taste, freshly colored fish like tilapia, catfish, and branzino fits that description. This category of fish presents a versatile taste which doesn't literally have to taste like fish.
On the other hand, fillets from the likes of tilapia are also good choice for tacos since the taste of fish is hidden. However, if you want something with a distinctive taste, use fillets from the likes of Salmon, tuna, Sardine, and Mackerel.
As much as each fish has it's own natural taste; it can be altered by the preparation method. The trick in ensuring that your boneless slices don't actually taste like fish fillet in the manner of preparation.
In the case of tilapia, all starts from how the fillet is separated from the bones. Due to its high-fat content, you don't always have to cook for long hours before is ready to be eaten. However, one easy way to distinguish the taste of fish is by the appearance of the uncooked fillets — the darker the flesh, the stronger the taste. Hence, expect Salmon slices to taste stronger than tilapia and catfish.
How to Use Boneless Fish Slices For Chinese Cooking
Boneless fish is an ever-present figure in most Chinese cuisines. It's served on most occasions and is often the last dish served after rice and noodles. Due to its versatility, boneless fishes can be cooked in a whole lot of ways, and they include
Milky Carp Fish Hot Pot
Fish slices is the most popular for hot pot. It is fast and main the fresh taste of the fish. The fish meat is ready in less than 10 seconds. Its fresh taste is what you will never forget in life. Milky Carp Fish Hot Pot is one of the best fish slices hot pot that everyone should try.
Cantonese Steamed Fish
The Cantonese steamed fish is a traditional dish served as a final course in most special events. These include wedding and birthday parties. Due to the unique blend of tilapia fillets and soy mixture, this dish is rarely served at home as a testimony to how good it is.
The taste of this dish largely depends on the type of fish used. However, most restaurants opt for tilapia due to its mild taste since it doesn't envelope the other ingredients.
Ginger Soy Steamed Fish
If you want to enjoy a rich meal made from fish without messing your taste bud with that "fishy" taste, this Asian soy steamed fish is for you. Unlike the Cantonese version, this Asian steamed fish is easy to prepare and takes approximately 15 minutes. However, the secret to arriving at that delicious taste depends on the type of fish.
For this meal, an inch-sized medium flavored fish like bass fish, cord or rockfish mixed with soy sauce and garlic powder among a host of spices will do.
Pan-Fried Fish
This cuisine is a familiar sight in most Chinese restaurants. The recipes are quite fews, but the taste is nothing short of spectacular. It can be served on our dining table at home and takes approximately 30 minutes to set up.
For this type of meal, use fishes with firm flesh like hairtail fish, tilapia, cod, and rockfish. No matter, your choice of fish, ensure the fish fillets come with skin as pan-frying will make it crispier. Coating the surface with corn starch also makes it crunchy.
Chinese Oven Baked Fish
Most Chinese fish dishes require little recipes to taste delicious. The Chinese version of baked fish is devoid of spices but manages to retain its delicious taste with the likes of fresh ginger and sesame oil.
Typically, the sauce is sprinkled last, just before it's served with white rice. You can add more flavor by topping with either scallions or cilantro. Most times, white fish like cod and tilapia are preferred due to their mild taste.
Boneless fish slices are suitable for almost every Chinese fish recipes.
Where to Buy Boneless Fish Slices?
Of course, purchasing on market or retail is the best to make the fish is fresh. The fishmonger will slice the fish and make sure it is boneless.
For other convenient ways to get fish slices or fish fillets is from major online platforms. Here we collect great fish slices and fillets base on their reviews and prices.
Is Boneless Fish Slices Healthy?
When separating fillets from bones, it's safe to say that most of the time, the bones extracted are wasted. While the nutritional value of bones is not well documented, they contain a lot of minerals which serve as a rich source of calcium. Bones from seafood like salmons are considered a natural source of calcium in the body.
Hence, separating fillets from the bone is like getting rid of very valuable minerals. Apart from this, boneless fish contains all the nutrient most fish has, but the nutrient content also depends on your choice of seafood.
For instance, salmon has a high-fat content but still remains one of the best sources of omega 3 acids. This nutrient keeps the brain and heart-healthy. Low-fat fish, on the other hand, contain protein which builds the cells. Omega 3 acids found in the likes of salmon reduces the risk of arthritis and improves brain function in infants.
Conclusion
Boneless Fish meals don't take long to prepare, and neither do their recipes cost a lot. To arrive at the right taste and to create a lasting experience for your taste bud, ensure you choose the right type of fish. Hence, never choose the wrong fish for the wrong meal!
---
Disclosure: We may get an affiliate commission when you purchase products via links on our site. Although we may receive compensation, we only offer our 100% honest reviews, experience, and comments. Learn more.
Rate This Article