Chinese Sausage Taste Reviews and Best Cooking Tips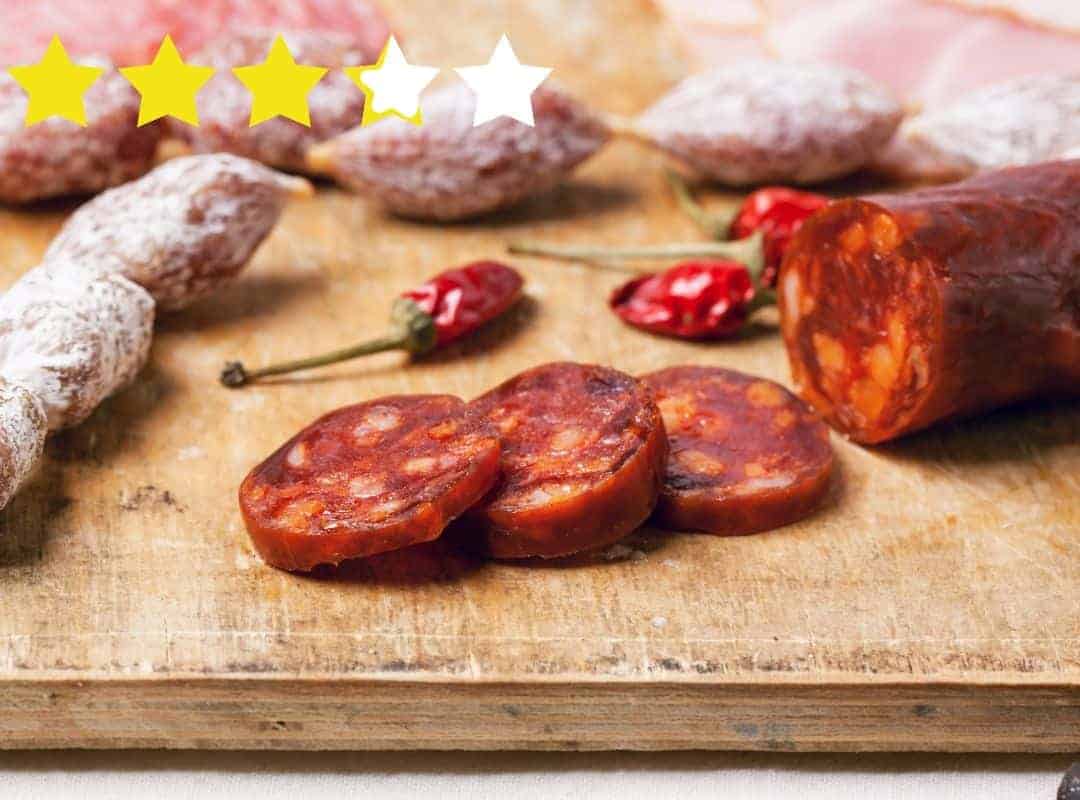 Top Best Chinese Sausage Based on Reviews and Price
Last updated on January 30, 2023 1:13 am
Why We Love Chinese Sausage
The Asian world is known for rich culture. From spicy delicacy to attractive dress, Asia prides itself as one of the best world's cultural attractions. China typically stands out among Asian nations with such incredible traditions, especially with the fascinating nature of its traditional cuisines and delicacies.
Chinese Sausage Types and Taste Reviews
Chinese sausage represents any kind of sausage that comes from China. The taste of Chinese sausages depends on the manner it is done. They could be sweet or spicy, fresh, or smoked. Depending on the provinces of China you are living, there are quite a number of varieties and flavors of Chinese sausages out there.
Cantonese Sausage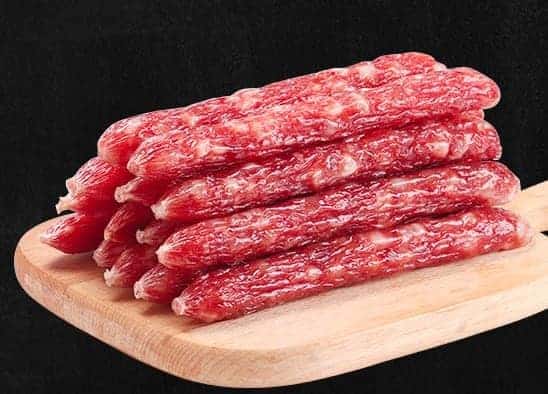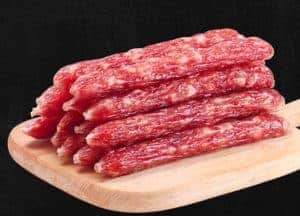 If you want sausage with the sweetest taste then, you will need to get lap cheong, otherwise called Cantonese sausage. The choice of the name 'lap Cheong' is rooted in the popularity of the Cantonese sausage. Meanwhile, another flavor of Chinese sausage is Sichuan sausages. Although not as sweet as lap Cheong, Sichuan sausages is a very strong spicy flavor that uses the local Sichuan pepper and chili pepper.
Hunan Sausage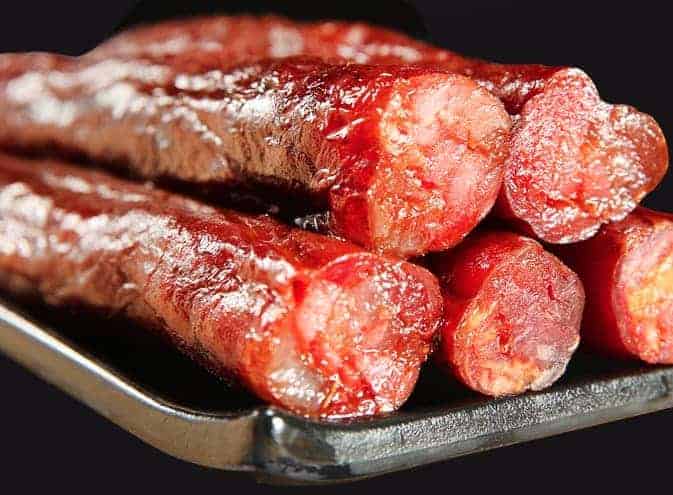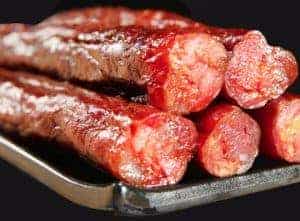 The Hunan province of China produces the highest flavor of sausage and wax meat. The varieties produced in this region have a slightly smoky taste. And because of this specialty, the Hunan sausage is often regarded as a strong sort of oak smoldered bacon or pancetta. In Hunan, too, you will be treated to winter-cured meat, Chinese New Year pork.
Other Types of Sausage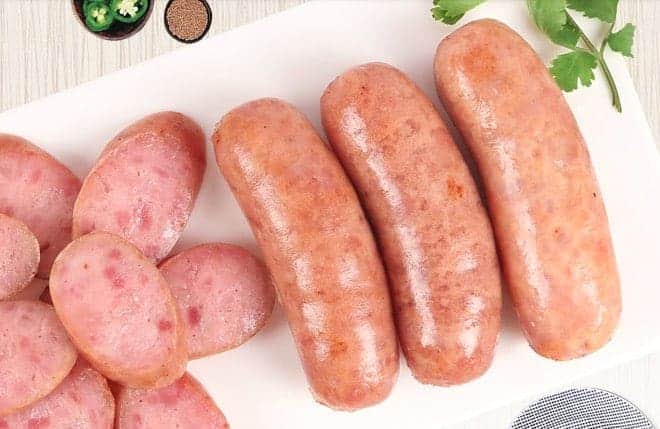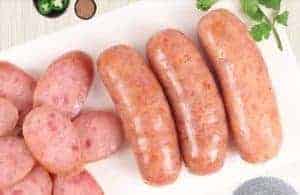 Essentially, there are two main kinds of Chinese sausage, namely, the "bai you chang" and the sausage made with pork or duck livers. The bai you chang is made with soy sauce flavor. Regardless of the kind you settle for you either get them stir-fried or steamed. It is worth noting that the reddish color on the Chinese sausage is as a result of the use of sodium nitrates to preserve the food. The great benefit this nitrate as a preservative is to keep the sausage last long in the refrigerator.
How to Cook Chinese Sausage
There are two ways of getting Chinese sausage done for eating. You can steam it or stir-fry it. In either way, you get the most amazing result that gives you the nutritional value that you desire.
How to Steam Chinese Sausage
The steaming method is the most common and widely used way of preparing Chinese sausage. The process is simple and easy. Get a rice cooker filled with or without rice. Steaming Chinese sausage with rice allows the rice to soak all the flavors and fat from the sausage. In that way, the sausage becomes highly delicious. After the rice-steaming, gently slice the sausage in thin layers and serve over the rice spiced with some raw garlic sprouts.
There is an alternative way to do the steaming. You can prepare your rice and when the rice is 15 minutes to be done, then steam the sausage. Simply slice the sausage thinly and then spread them on the rice. You could also steam the sausage on its own. In that case, all you need to do is place the links on a heatproof plate and steam. Ensure the plate is covered and allow boiling to take place for 20 to 30 minutes. Wait until the sausages become translucent. Using simmering water to cook the sausage is another technique in steaming. It takes between 12 to 15 minutes for simmering to get done, usually when the fat rises to the top.
How to Stir Fry Chinese Sausage
You are familiar with frying your beef, shrimp, and chicken already? The technique is no different. Get some vegetables, including spring green, snow peas, sprouts of mung beans and bok choy. Don't forget the all-important stir-fry recipes of cabbage with Chinese sausage and lots leaf wraps.
Never do without napa cabbage, that is, Chinese leaves, and asparagus. Once these ingredients are ready, then thinly slice your Chinese sausage, heat some oil up in the wok and then add the sausage a few seconds after the oil is hot.
Never allow the sausage to last for more than a minute or two before adding the vegetables. To get the desired extra flavor, add some garlic.
Is Chinese Sausage Healthy
Absolutely! Besides the incredible taste, Chinese sausage has a lot of benefits, medicinal, and health. In fact, the list of its health benefits is endless. Get yourself acquainted with the following benefits you will derive eating Chinese sausage.
The first nutritional benefits of Chinese sausage you will love is that it is low in fat. In its characteristic benefits, Chinese sausage is known to contain highly low-fat properties. And you can be sure that low-fat food is always best for healthy living, especially if you're on a diet.
Chinese sausage is also rich in protein. Being a meat-rich food, Chinese sausage proves to be nutritionally rich as a source of protein. With pork being the most meat used in preparing Chinese sausage, you can be sure that the food is rich in a lot of protein. Pork is said to contain over 25 g protein per 100g.
Chinese sausage is also known for its anti-diabetic value. This is because the sausage does not contain any carbohydrates. That itself essentially means that no sugar is found in the Chinese sausage, and for that reason, the blood sugar level is kept at normal.
Other health and nutritional benefits of Chinese sausage include the keeping of low blood pressure, helps lower the concentration of triglyceride, prevents obesity, and improve cardiovascular health.
Where to Buy Chinese Sausage?
For they are available in Chinatown and most of the Asian markets. They are sold with a vacuum package. Never purchase any sausage if the package is broken or air leakage. Since they are vacuumed and sealed, sausages are sold worldwide through most of the online platforms as well.
Conclusion
The first contact with Chinese sausage gives a lasting impression. It serves not only as a food but also as a supplement that helps prevent some disorders. One great thing about Chinese sausage is that it can be stored in the refrigerator for several weeks without getting damaged. That is one thing you don't find with many sausages in the market. Chinese sausage is the amazing food you can start or end your day with. It is incredible to the taste and best for your health.
---
Disclosure: We may get an affiliate commission when you purchase products via links on our site. Although we may receive compensation, we only offer our 100% honest reviews, experience, and comments. Learn more.
---
Rate This Article