Dried Tangerine Peels (Chenpi) Taste Reviews And Guides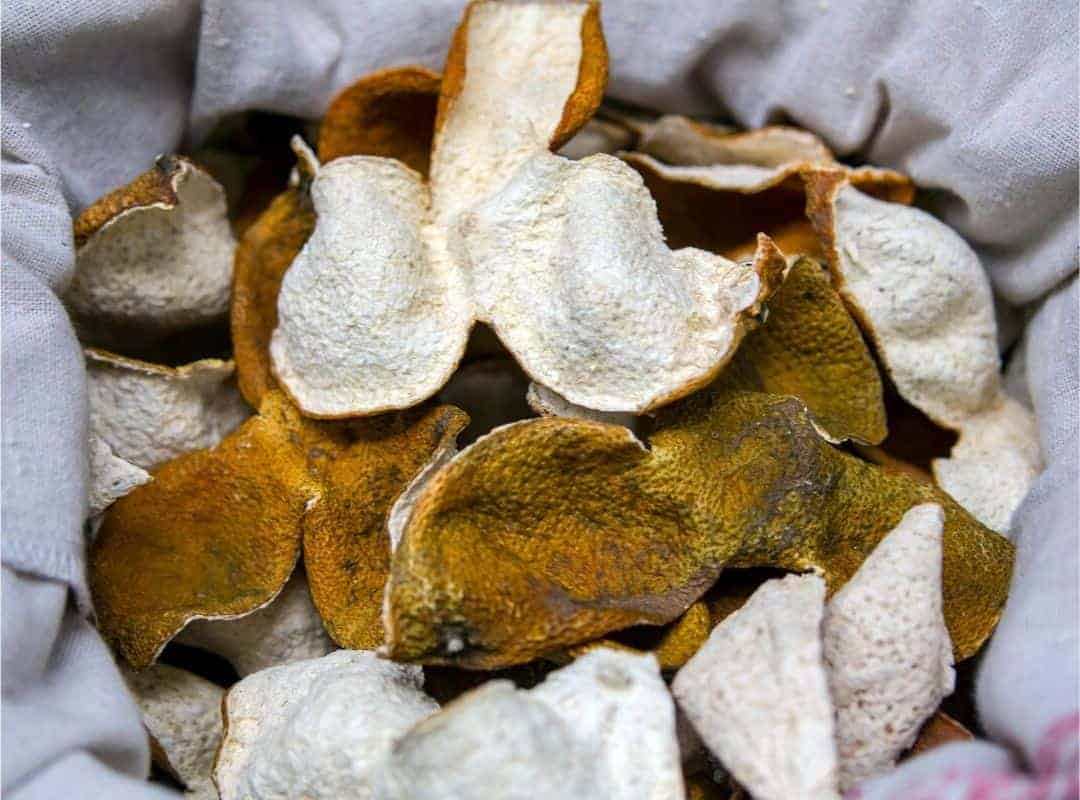 Introduction
Dried Tangerine peel(Chenpi) has been used in cooking in Asia for hundreds of years. The most valued variety of this dried citrus fruit peel is found in Xinhui, a region in China. Also known as Mandarine, Tangerine taste, and health benefits make it a commonplace food item in China.
Why We Love Dried Tangerine Peel?
Dried Tangerine peels have this sweet-smelling fragrance and bittersweet flavor that has enamored itself to the taste bud of the Asians. The subtle fragrance of the peels is used to enhance meals.
The health benefits of the dried tangerine peels have also made it a favorite. For hundreds of years, Dried Tangerine Peel can be found in Traditional Chinese Medicine. Its antibacterial qualities have been known to provide relief to cough, aid blood circulation, and even motion sickness.
Besides health benefits, dried tangerine peel is also part of the Chinese culture. The people of Xinhui, a district of Jiangmen City in China, make a living from it.
The well-defined bittersweet taste you get from the dried tangerine peel is another reason why we love it. A candied tangerine peel is a famous snack in Asia.
What Does Dried Tangerine Peel Taste Like?
For a food item that is so common in the Asian cuisine, you'd expect it to have a sweet flavor. However, dried tangerine peels have a rather distinct bitter taste. If left to simmer in a dish, the peels will dissolve, leaving the sweet-smelling fragrance in the dish.
The aroma differs depending on the type of dried tangerine peel. The Xinhui tangerine has been praised for its aroma. Also, the imperial tangerine itself is sweet, but the peel is bitter and can be used in candies.
The older the dried tangerine peel, the better the taste. The older the peel, the less oil it will have. Its flavonoid or spicy components will also increase.
When used in cooking, the fragrance is absolved in the dish. For instance, adding dried tangerine peel to duck soup will leave the fragrance hanging right inside the duck. You can also combine it with other fruits in porridges to give a unique and distinct bittersweet flavor.
Usages of Dried Tangerine Peel
Dried Tangerine peels can be added to the Asian diet in different ways. It can be added to tea to make flavored tea with a twist. It can also be infused inside cooking oil to give a distinct citrus fragrance.
Uses in Tea and Beverage
The citrus relative can be found in the Chinese culture of drinking tea. It can either be added to green tea or mixed with lemon zest to form homemade tea.
You can trace the distinct taste of the dried tangerine peels, in teas and beverage. The strong bittersweet taste can hit you squarely as you take a sip of your tea.
Uses in Cooking
Also, you can add Chenpi to food as powder on salad dressing or use it as a marinade or rub. It can also be used as the cooking water of grains such as rice and quinoa. Dried tangerine peels are an essential part of Chinese cuisine, it is commonly found in sweet dessert soups. It aids digestion makes it a common feature in soups.
In Southeast China, the Chenpi feast (sun-dried tangerine feast) is a display of various traditional cooking with dried tangerine peels. During the feast, dishes such as Chenpi chrysanthemum-like shrimps and the dried tangerine Stewed Duck will be prepared.
Use as Marinade
Before cooking your duck for your soup, dried tangerine peel powder can be added to the spice and used to marinade the duck. This will add a unique aroma to the dish.
When using Chenpi as a marinade, ensure you rinse it with cold water and soak for a while. Or you can use Chenpi powder to save more time.
Where to Get Dried Tangerine Peel?
Since the tangerine peel is dried. It is easy to be stored and packaged. You can easily find it in any retails and online market. Here are some of the best dried tangerine peel products based on reviews and price.
in stock
2 new from $10.95
as of September 18, 2021 3:46 am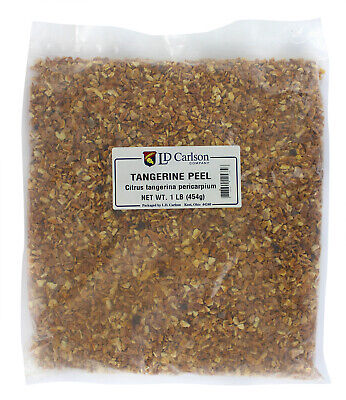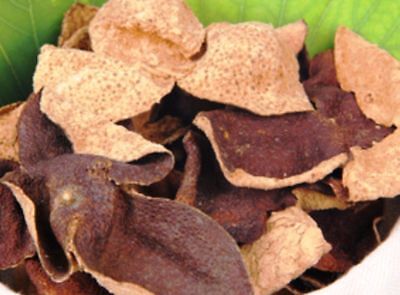 Is Dried Tangerine Peel Healthy?
The nutritional value of dried tangerine peel has made it relevant for decades. It is a source of bioflavonoids and aids in relieving indigestion. It is a source of vitamin C and acts as a deoxidant, detoxifying the liver.
It aids in relieving cough, especially the type with lots of phlegm. It's believed that it can aid weight loss and burn cholesterol. It also contains Pectin, a soluble fiber that helps in lowering the glucose level in your blood.
The dried tangerine peel contains a lot of nutrients, and they include vitamins C, E, A, K, beta carotene, calcium, copper, iron, manganese, magnesium, niacin, potassium, zinc, and many others.
Conclusion
Dried Tangerine peels are an essential part of the Asian culture. Also, medicinal benefits make it an essential part of Chinese meals.
Aside from being used in meals, dried tangerine peels can be used as kindling to give your home a natural aromatic fragrance. Since it is rich in oil, it burns so easily.
Dried tangerine peels are so ingrained into the Chinese culture that it is useful for both health and food purposes. The older the peels, the more valuable they are for medicinal purposes.
Furthermore, the citrus flavors make the tangerine peel a welcome guest in hot pots, soups, desserts, and porridges.
---
---
Rate This Article