Mulberries Taste Reviews and Uses Guides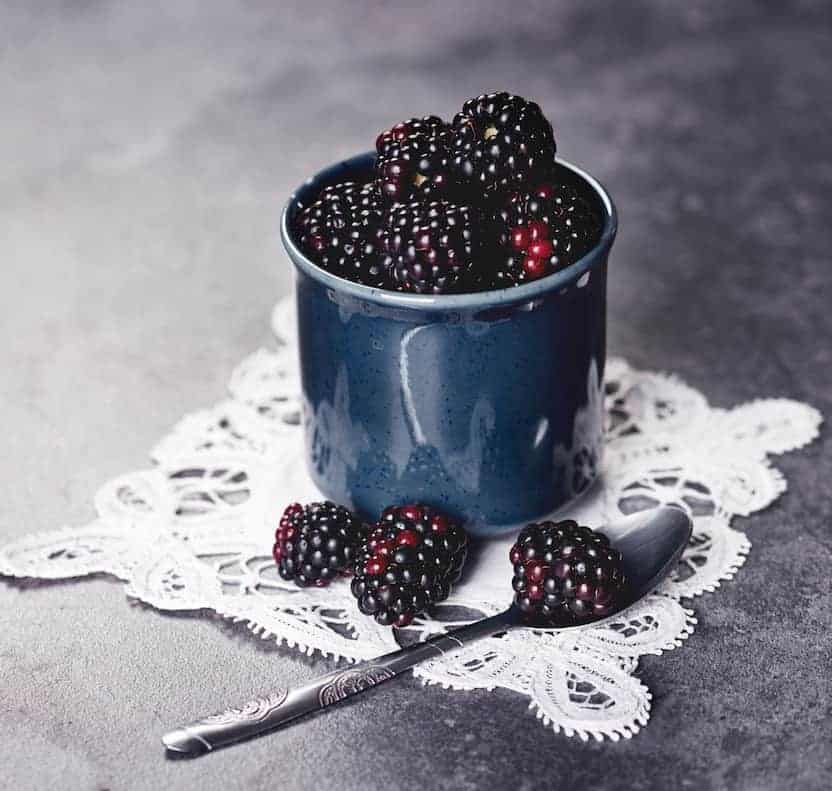 Why is Mulberry Popular in Chinese Cuisines?
Mulberries are popular in Chinese dishes for its medicinal benefit as well as its sweet flavor, which was previously under-appreciated. The fruit is rich in vitamins, minerals, and packs a lot of anti-oxidants which makes it easy for the body to detox.
The sweetness of mulberries is hard to explain. It's one of few Chinese herbs which has the sweetness of honey but trailed with a bit of sourness, which leaves an after taste when consumed raw. Mulberries are sticky and tend to stain the teeth if consumed in excess.
Mulberries are juicy and creamy, and there's a sudden squirt of juice as you bite on the fruit. In addition to its health benefits, Mulberry acts as a natural sweetener in dishes, and its tastiness adds something extra to any dish. It can be used as a moderator to balance up the taste of dishes, but its creaminess makes it even more refreshing when served cold.
What Does Mulberries Taste Like?
Mulberry tastes sweet, tart, and refreshing. Its taste is similar to that of other berries but with a trail of acid. Mulberry tastes a bit like grape, but the Chinese will tell you its taste is actually a cross between grapefruit and blueberries. However, this description suits black Mulberry.
In reality, mulberries are of different types. The black Mulberry seems to be the most popular species and has a sweet-sour taste that doesn't seem to be a problem since they're in equal proportion. Due to its juicy nature, mulberries are fragile and Perishable, which explains why it's rarely sold in stores.
The white Mulberry is sweeter than the black one. However, this is even more scarce than the other species but still very common in China, its place of origin. White Mulberry can be eaten whole and are also larger in size. Its sweetness means it's an undisputed choice for baking while the black version is used in jellies.
In terms of texture, mulberries are denser and tougher than blueberries but less juicy. They tend to cluster and have a long stem that accompanies it even after they're detached from its tree. However, you need not worry about this as both the stem and the root are edible, but don't expect both to taste the same.
How to Use Mulberry in Chinese Cuisines?
Mulberries are mostly used as a substitute for blackberry or grapefruit, but this doesn't mean there's no dish it's originally cooked in. Mulberries are used for baking and are the primary ingredients in Jellies. They can be eaten whole, but they're more delicious in puddings as well as jams.
Mulberry Jams
Mulberries are a viable option for preparing Jam. If you've harvested the mulberries yourself, take your time to get rid of the stem and the leaves. When picking mulberries, the ripe ones easily come off the tree but are still accompanied by little stems.
Hence, take your time to remove the stems one after another to have a creamy texture since the presence of the stem will create lumps. When making the Jam, ensure you handle the mulberries carefully, so you don't squash them and squit the juice untimely.
Mulberry Pie
Mulberries can be used in Pie. However, ensure the sugar melts in the flour before mixing with the Mulberries. Mulberries are spread over the pie crust in the form of a filling. The stem has to be completely plugged out of the berries, so they quickly melt into the Pie when placed in an oven.
The sweetness of the mulberries shouldn't be taken as a substitute for sugar. However, ensure just a little amount of it is used if you don't want the dish to be too sugary.
Mulberries Sorbet
Mulberries sorbet is a dish made from sugar, port wine, and a bit of Mulberry. As you would imagine, the number of mulberries used here is quite negligible, but its impact is profoundly felt. Mulberries sorbet are as creamy as ice cream but as juicy as fruit juice except that they're a bit acidic.
Sorbet is fluffy if appropriately prepared. It feels like you're scooping ice cream. It's better enjoyed when refrigerated and melts in the mouth the minute it finds its way in. However, ensure it simmers for long and allow it to thicken before taking the heat off. This ensures you get the desired texture.
Is Mulberry Healthy?
Mulberry is very healthy. In addition to its medicinal benefit, it also contains a lot of nutrients that improve body function. According to studies, a serving of mulberries contains 20% of our daily fiber intake. What makes Mulberries unique is that it contains both soluble and insoluble fiber, which aids in digestion.
Apart from fiber, mulberries also contain a significant amount of minerals. It's high in iron, and the presence of this metal aids in blood circulation and also boosts the red blood cells. In addition to that, mulberries provide 190% of the recommended daily intake of vitamin C. This Vitamin is known for repairing worn-out tissue, improves in vision, and comes with extra anti-oxidant properties, which lowers the risk of heart failure.
Finally, you can bank on mulberries to aid with the blood cholesterol level. It contains an extract that lowers blood cholesterol levels and brings down the level of fat in the body, thereby reducing the risk of heart disease. However, you should know that the amount of fiber in Mulberries prevents bloating, cramps, and also speed up digestion. This implies that excess consumption can make you poop regularly.
Final Thoughts
Though its origin has been credited to China, mulberries have gradually gained worldwide recognition. Even though it can't be gotten fresh in stores, it's possible to get one in the field. If you plan to use this fruit in jams or pies, ensure the stem is completely plugged out to prevent it from getting too chewy. In jams, the juice is vital, hence, try as much as possible to ensure they're not squashed untimely, or you will be left with little Jam.
Related Reading
Best Mulberries Products on Amazon
---
---
Rate This Article