Everything You Need to Know about Crayfish in China
How important of crayfish to Chinese?
In summer, there has never been a kind of food like crayfish, in just over 20 years of time across the country, occupy almost all social network, and suitable for almost every appetite.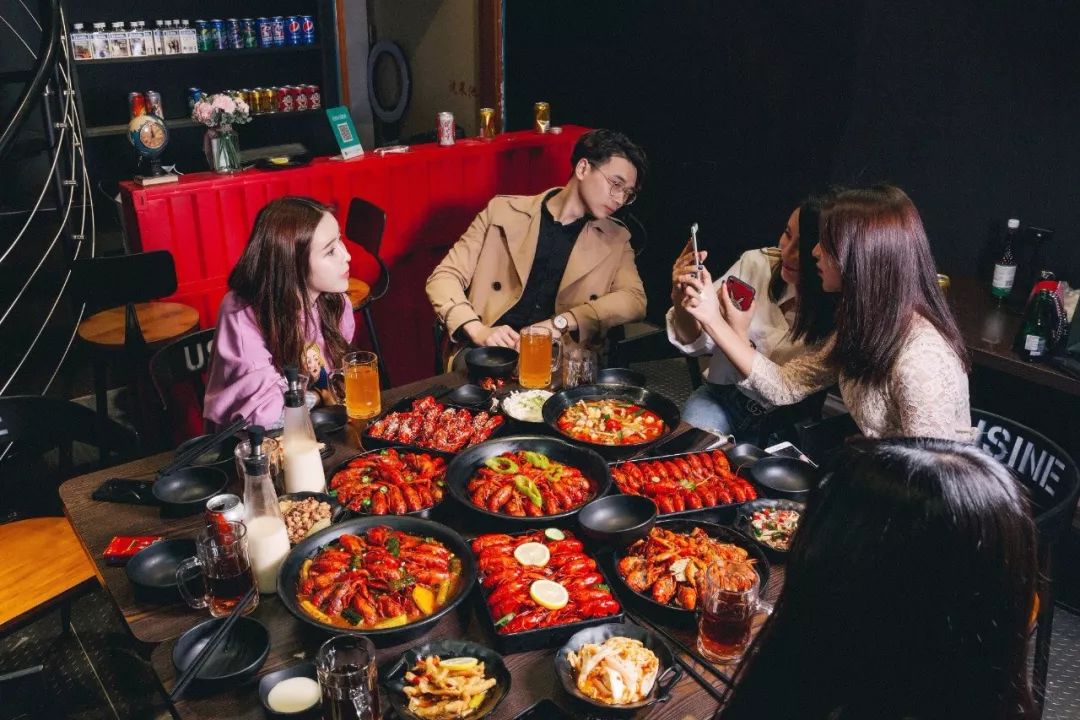 Thanks to crayfish, it gets our friends and family together to enjoy delicious without playing mobile phones. So when dining out with colleagues, friends or family, crayfish is a great way to enhance your relationship.
Is eating crayfish safe? Is it dirty?
You may hear people say crayfish are living in wild and dirty environments. And they eat rubbish.
That's the most ridiculous things I've ever heard!
Even a small restaurant usually consume over 100 kg of crayfish a day. How many wild crayfish you can catch? Don't be ridiculous. No one does that work that doesn't make much money. Nowadays, all crayfish come from a special breeding base, the water quality requirements are high!

Many restaurants wash two or three times in the clear water, such as the image below. Wash for the first time, it is dirty. After wash three times, the water becomes clean and the crayfish. Then raise crayfish in a seafood pool.
After washing three times, the crayfish in the seafood pool.
Then raised in the seafood pool for another day, clean the mud and sand on the crayfish. As you can see, the crayfish are clean and raised in the seafood pool. Seafood pool has 24 hours oxygen supplied and dedicated feeding. The survival rate is still high.
The one with a dark green shell is relatively cleaner than the one with a red shell. It is easy to clean green shell crayfish. For the red shell crayfish, you need to wash over 3 times. The green shell crayfish such as the one at the bottom left corner.
Before serving, cooks split the tail shell to make them tastier, such as the image below.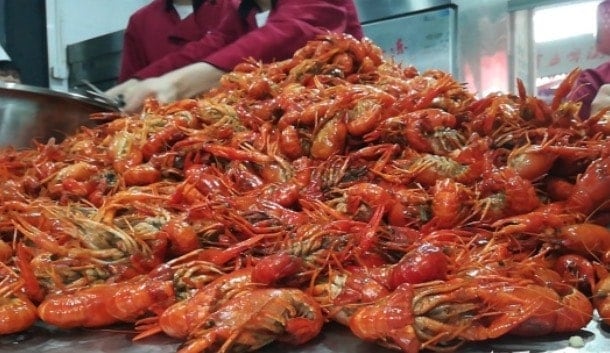 Only a few shops will hire a person to clean crayfish, considering the amount of crayfish is too large and labor costs. Every restaurant has its own cleaning methods, such as ultrasonic crayfish washing machine, raising in seafood pool, and citric acid.
My advice is that if you want to eat clean crayfish, please go to a reputable restaurant to eat crayfish, such a store has the time and budget to clean crayfish. Or you can make it at home.
Additional reading:
Is crayfish good for health? What are the benefits?
Crayfish is rich in healthy ingredients. In a 100g serving, it provides protein 5.5g, fat 6.5g, chitin 2.1g, ash 16.8g, mineral 6.6g. It is high in protein and low in fat.
Crayfish is a perfect protein supplement than most of the other seafood. Its meat even has a higher level of protein than most fish and shrimp. Its protein contains all eight essential amino acids. The total amount of all amino acids reached 49%. The essential amino acid index (EAAI) reach 90% (if the amino acid balance in eggs is 100 percent, then the crayfish is 90 percent).
We all know seafood has a high proportion of polyunsaturated fatty acids, while crayfish has 15 fatty acids, among which 43% are unsaturated fatty acids.
It is also rich in EPA and DHA, calcium, potassium and phosphorus. Because of the ability to concentrate heavy metals, It contains more iron and zinc than normal shrimp.
The delicious yellow tomalley in crayfish head is rich in amino acids. Both meat and tomalley are rich in vitamin A and vitamin D.
Overall, crayfish is an excellent food ingredient. It is perfect for the nutritional supplement, especially EPA, DHA, zinc, and protein.  Although the crayfish is not expensive, its meat is second to none among all kinds of seafood. 
How to cook crayfish?
Crayfish meat is better than most kinds of seafood. You can use the general seafood practice method to make crayfish dishes, except sashimi. In the French chef's book, crayfish dishes are always elegant, such as French cheese crayfish. No matter it is an elegant French dishes or Chinese home cooked food, always ensure crayfish is well-cooked.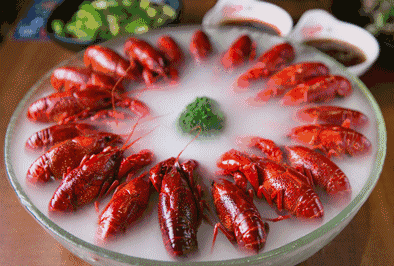 Inspiration is the key to crayfish dishes. Here are various ways to make crayfish.
For spicy lovers:  thirteen spices, spicy, spicy and hot, oil braised, salt and pepper, and Kimchi flavor. 
Non-spicy flavor: salty water, steamed, frozen, garlic, and wine flavors.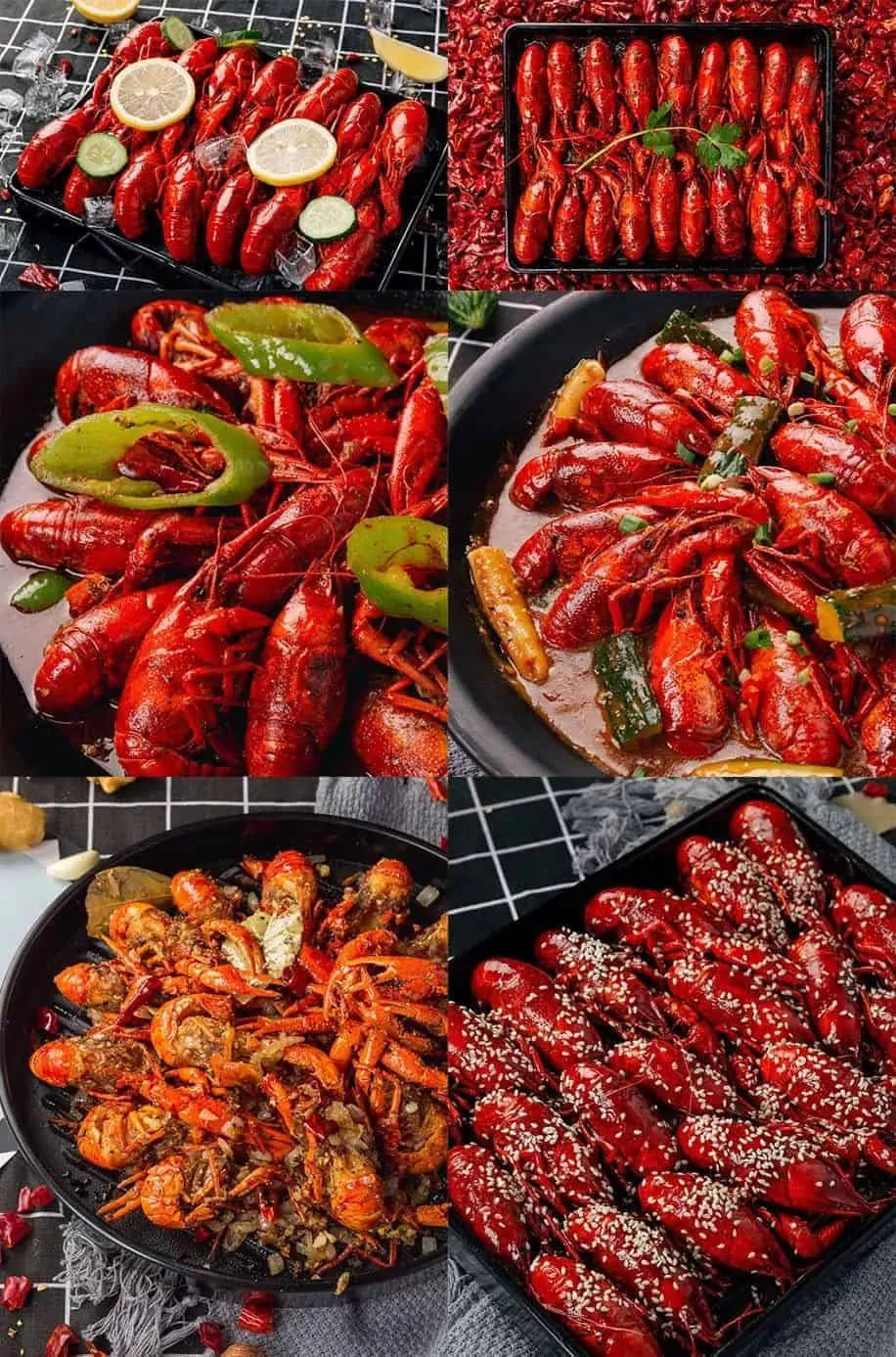 Spicy crayfish Recipes
Chinese Authentic Spicy Crayfish Tail Home Recipe

Chinese Barbecue Crayfish with Beef Tallow Recipe
Spicy Crayfish with Tomalley Sauce
Chinese Braised Crayfish Tail with Rice Recipe
Chinese Chopped Chili Crawfish Recipe (Hunan Flavor)
Chongqing Hot Pot flavor Crayfish Recipe
Chinese Thirteen Spices Crayfish Recipe
Braised Crayfish with Broad Bean Paste Recipe
Easy Chinese Crayfish Boil Recipe
Chinese Griddle Cooked Crayfish Recipe
Other crayfish recipes
Chinese Crayfish in Brine Recipe
Cantonese Flavor Stir-fry Crayfish Recipe
Chinese Ice Crayfish With Yellow Rice Wine Recipe
Chinese Steamed Crayfish Recipe 4-Step
Chinese Crayfish With Garlic Sauce Recipe
Rate This Article