Fish Balls Taste Review And Cooking Guide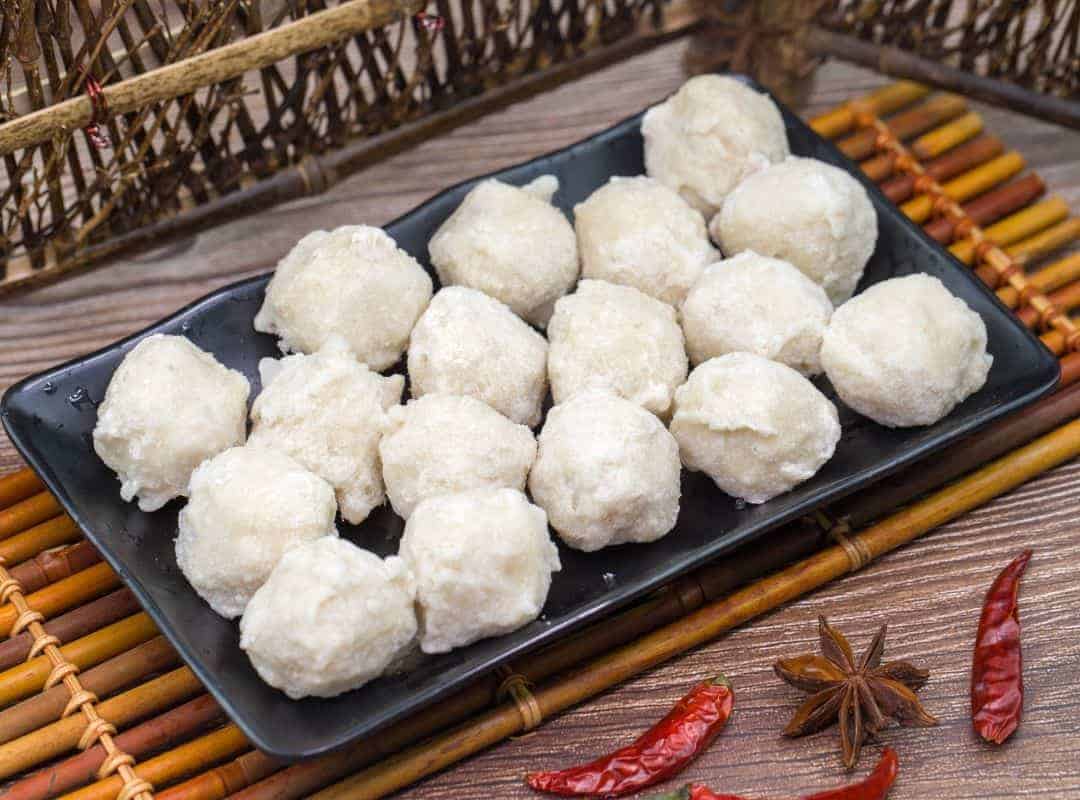 Why We Love Fish Balls
Back in the days, most people talked about how much they loved home-made meals, and seafood was a popular choice. Not only were home-made foods delicious, but they were also prepared hygienically. Unfortunately, nowadays, only a few people go through the hassle of making their meals at home. As eating in a restaurant have become the norm. Hence, we have to settle for fish balls from restaurants than those made in our kitchen.
Even though fish balls take long hours to prepare especially since you have to soak for a whole day, the yummy taste is one thing we've come to love. Think of this as the fish version of meatballs but what you will get is a whole lot more than just the taste of fish. The list of ingredients are quite long, and so is the nutritional content. The Chinese meatball contains all the six classes of nutrient. From carbohydrate and protein to Vitamin and minerals.
What Does Fish Ball Taste Like
The number of ingredients largely influences the taste of fish balls. Most Chinese like to keep the list short opting for sugar, egg and corn starch in addition to fish fillets to form the paste. In some restaurants, the list goes beyond that. Which accounts for the color change. Most Chinese meatballs are white, but you might see meatballs that are brown in most restaurants.
Most fish balls are also heavily scented, but that depends on the type of fish fillets used. Basically, it's recommended to go for fishes with fewer bones and more meat. The more flesh it has, the more balls you get. In places where seafood is scarce, frozen fish like mackerel are used in place of deep-water fish, like lizardfish, catfish or tilapia.
Fish balls made from deep-water fish have a mild taste and are also tender. Mackerel, on the other hand, have a heavy taste which envelopes that of other ingredients. The elasticity of most fish ball is achieved by adding starch. However, ensure you don't add more than the recommended quantity. 4 tbs of corn starch should be enough for 1kg of fish fillets.
How To Use Fish Ball For Asian Cuisines
For those in Western countries, the proximity of getting deep-water fish is quite low. Since fish ball originated from Asia, the type of fish used were species like conger eel and lizardfish. They possessed the tenderness needed to prepare the dish. Hence, you may not get the Chinese fishball taste using frozen fishes.
While you're short of the right fish requirement, you still have a lot of cooking options to choose from. The list of Asian cuisines you can pair with fish balls are endless. From noodles to white rice. Here are the best ways to use fish balls.
Fish Ball With Sweet and Sour Sauce
Although most traditional Chinese fish balls have to be soaked for 24 hours, this one takes just 20 minutes to prepare. This dish doubles as an appetizer as well as party food. Even though fishball are eaten as snacks, you will have your guests biting their tongue the next time you serve it at your party.
Rather than going for a regular sauce with pepper and ginger, the sweet and sour sauce complements the fish ball in a lot of ways. Not only does it enhance its taste, but it adds extra nutrients. The key ingredients needed to make a sweet and sour sauce include ginger, sugar, garlic, corn starch, vinegar, and soy sauce.
Fish Ball Soup
Fish ball can be enjoyed with a sauce, although, most people prefer to enjoy their fish ball with a bowl of soup, especially when they have a pot of white rice. Even though most Chinese fish ball soup is lacking in ingredients, they're nothing short of spectacular. Most times, all it takes to make a great meal is just a few picks from your kitchen.
There are a host of ingredients for making the fish ball soup. The Fish Ball Hot Pot is a good dishes to combine fish ball soup with other ingredients. However, combining seaweed with fish balls is the best way to get more nutrients into the soup. Similarly, you can opt for coriander in place of seaweed. Cooking fish ball in the hot pot is always the best way to enjoy.
Fish Ball Noodles
You can pair your favorite noodle with a fish ball. For any noodle used in this recipe, ensure they're boiled separately. However, if you opt for rice, soak in water until it softens before adding to your stock.
To add more taste, spice up this dish with either 1 tablespoon of beans sprout or dry vegetables. You should also ensure that the stock isn't too salty. Hence, you must adjust the quantity of water to the saltiness of the stock.
Where to Get Fish Ball
The best way is to make it at home. Fishball Hot Pot Base Recipe has details about how to make fish balls. You can add whatever fish meat you like and mix with the vegetables, such as carrots.
Retails and online platforms also offer ready-made fish ball. Read carefully about ingredients to see whether it is the fish ball you are looking for. Here are some of the best fish ball on major platforms.
out of stock
as of May 20, 2023 3:52 pm
Is Fish Ball Healthy
Fish balls were originally made from fish like lizardfish or conger eel. This species had the tenderness and elasticity to create the unique taste of the fish ball. However, with time, overfishing made it hard to source for this fish. Hence, most fish balls made in restaurants do not use the right ingredient.
Provided the fish ball you consume is actually made of fish fillets rather than pork, you rest assured of getting all the needed nutrients in one go. Fish balls have a long list of ingredients, including egg, chicken powder, and corn flour.
Dwelling more on its nutritional content, you will discover that fish ball is low in calories but high in protein. A 100 gram of fish ball contains just 77 calories which can be burnt in eight minutes of jogging. On the other hand, for every 100g of fish ball you consume, you will get 1g of fat which is quite healthy considering the amount in most seafood.
Conclusion
Most fish balls are served with sauces made with vinegar. However, you don't always have to follow the rules which assume that most fish ball soup has to be watery. Even though most Chinese meals are prepared like that, most westerners prefer to stock their soup with a host of ingredients which makes it even more presentable.
---
---
Rate This Article